Whether you're planning to make a few upgrades or remodeling the entire site, engaging in a hotel garden project can be a challenge.
There are several factors you need to consider to make sure that everything goes according to plan and there won't be any problems as much as possible. Aside from reaching your goal smoothly, careful planning and execution will minimize the expenses, which can really help control your budget.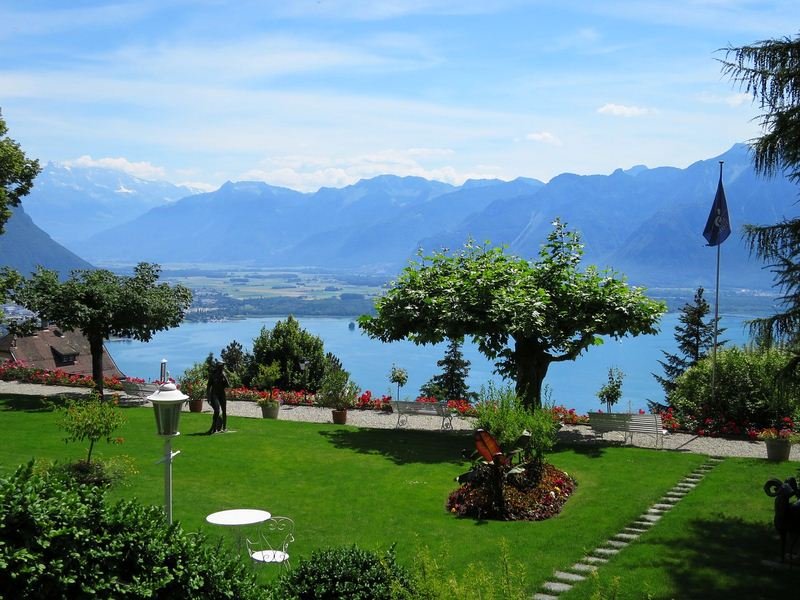 To help lighten your load, here are the essential points you should note when planning garden enhancements:
Points to Remember When Planning Your Hotel Garden
---
Read Also:
---
Study the Hotel's Yard
Getting to know the hotel's yard will allow you to add plants suitable to your location. It's a common issue among people to get tempted easily into purchasing attractive plants and flowers, only to find out afterward that they don't match your garden.
In the planning phase, consider your location's climate, soil type, and topography. You can use the USDA Plant Hardiness Zone Map to help you with this.
The reasons behind these are:
The hotel yard's specific conditions will likely produce a microclimate basing on the length and amount of shade and sun exposure the site will receive. Usually, microclimates are divided into four categories – deep shade, shade, partial shade, and sun. You need to take note of this when choosing plants for your hotel garden.
The site's topography will affect water movement in your landscape. Observe how water usually drains in your site. The ideal setting for this is water should move away from building structures and should go to other areas of the hotel's yard.
Know the Types of People You'll Be Having
The types of people and guests that your hotel will have is another factor you need to consider. Will you let children play in the garden? Do you allow pets on the premises? Do you welcome entertainment in the yard? These things will affect how you're going to set up your hotel garden.
If the garden serves many functions, then it's ideal to you make different spaces that provide different functions. You can also add a pathway for people to transfer from one place to another without stepping on the grass/ lawn.
Have Several Themes to Choose From
Coming up with your preferred themes will help you in many ways:
It will help you plan which plants you'll grow in the garden.
It will also help you decide whether to plant directly in the garden's soil or use flower beds.
Having themes will let you decide faster which elements and decors you're going to add. For example, if you want children to spend time in the garden, you can add a small slide or a sandbox.
When choosing themes, it's advisable that you consider first the hotel's architecture. Try your best to complement the style of the hotel in the yard, since it's essentially an extension of the building. Also, when choosing themes, it's always better to go with something that promotes both unity and diversity.
Choose Useful Plants
In the early phase of planning, it's important that you recognize both the aesthetics and functions of plants in your hotel's garden. Plants offer different purposes in gardens. They provide fresh fruit and vegetables, beautiful aromas, and lovely scenery.
They are also useful in creating barriers to determine spaces in the garden as well as serve as indications of where the landscape area ends.
Create Focal Points
Focal points allow gardens to have more visibility and appeal. This is why it's important that your garden has unity and variety. Highlight important features in the garden through unique and colorful decors.
Choose designs that will make these features stand out and at the same time, connect with the other elements of the garden. You can also use outdoor lighting to highlight trees, hardscapes, walls, pathways, etc. for visual effects at night.
Think Long-term
Thinking about the future means that you choose plants according to their specific needs. This will require the amount of water, sunlight, and maintenance they require in order to grow properly. Also, make sure that each plant has enough room to grow when they reach their mature size.
Invest in Garden Equipment
Investing in garden equipment will allow you to care for your garden better. This will involve proper scheduling of maintenance, like watering and weeding. If you have a huge yard, then cleaning it will take a lot of effort. Because of this, you need to get the right help.
Doing things manually can still get things done, but utilizing powered lawn equipment will not only make the work faster but more efficient as well.
To take care of the hotel's garden, you need to have the right resources. Among these are gardening tools. Great examples include a lawnmower, motorized chainsaw, shovel, and a mini wheel dumper to transport different types of materials, including tree branches, twigs, dirt, and huge stones.
Take Care of Your Resources
The goal for this is to protect the environment and a great way to do this is to choose plants that do not require high maintenance. This will allow you to cut the usage of water and your time in maintaining them.
When planning the garden's upgrades, it will really help protect your resources if you install a rainwater catchment system. This will give you an environment-friendly and cost-effective source for water irrigation.
Other sustainable ways to preserve the environment is by using ecological hardscapes, non-toxic cleaners, paints, and preservatives. More importantly, if you can reuse materials, then please do so.