Hopefully, you know how useful good sleep is to a happy and healthy life; nightmare shouldn't be your portion.
What you need to do is therefore to invest in a mattress and bed frame that fits your lifestyle, sleeping situation, and style. I thought you should know that we spend much of our time sleeping.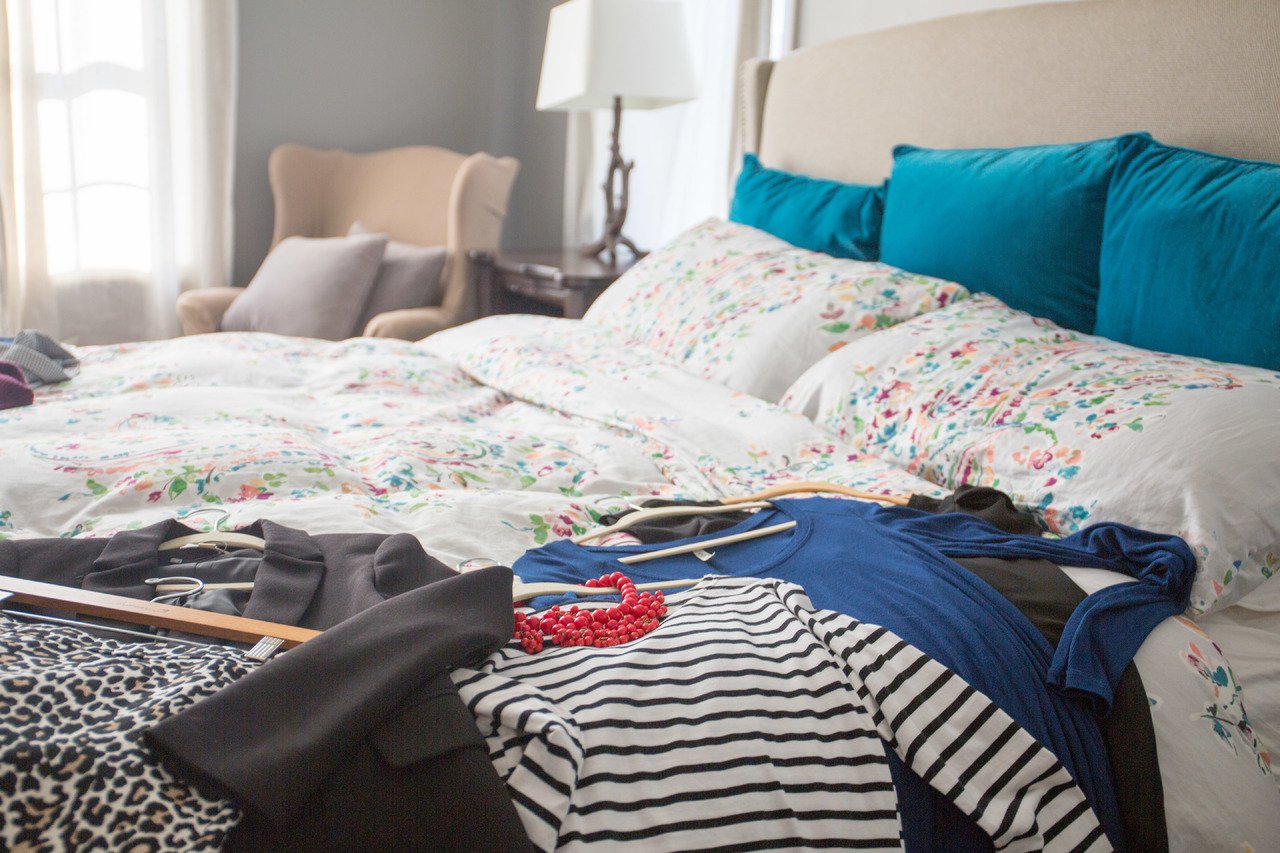 For this reason, you need to make your bed a conducive and cool place to spend some time. Expect to meet numerous beds on the market with challenging dimensions and features.
We are here for you to prevent confusion while choosing the right bed for you. There are traditional beds, modern beds, beds that have storage spaces, etc.
Complete Guide on How to Choose the Right Bed for You
Don't be fooled by the bed's exterior look. There are various considerations that you need to know. Below are some steps to take you through the decision-making process in choosing the perfect bed from a well-known bedding manufacturer.
Step 1: Visiting A Bed Store
Browsing and seeing the bed on online platforms is not enough; hit the road to the nearby bed store and have a clear view of what type you should buy.
Once in the store, you will be able to try out several shapes, designs, and styles to ensure you invest in an excellent bed.
Remember, some of these stores also sell mattresses; therefore don't worry about where to find a suitable mattress. Great deals will always give you nice sleep and dreams throughout the night.
Step 2: Lie on the Bed
Observation is not enough; lie on a bed that you are impressed with. Try it out before making the final decision; don't bag home the right model. Our preferences vary and one bed can't be for everybody.
People have different requirements based on build and weight, therefore, you should be comfortable and sure with the decision you making.
---
Read Also:
---
Step 3: Choose the Bed Together
For couples, you need to make a decision together; don't let your partner choose for you. You will be using the bed with your partner and therefore, you need to lie on it to ensure it is comfy and big enough to accommodate both of you.
Step 4: Consider the Available Space in Your Room
You need to take into account the size of your room before bagging home a particular bed. If your bedroom isn't big enough, a bigger bed will not be suitable for you. For comfortability, your room needs to have a reasonable space.
More so, for multifunctional space, sofa beds remain to be more suitable in offering excellent living space when you're not using them.
Step 5: Choose Storage Beds to Save On Space
If your room is small or you don't have a reasonable wardrobe, try out an ottoman bed. They remain superior for those lads with small rooms because they offer you more than enough extra spaces.
Such beds easily and conveniently accommodate spare sheets and other useful items.
Step 6: Give Yourself Enough Space to Spread Out
For those people with reasonable or big bedrooms, sometimes your partner can still take up all bed's space. Don't worry because you can still buy super king beds or king beds for a comfy and nice sleep.
Besides, the Emperor bed can provide you with even more space to spread out.
Step 7: Consider Buying A Bed with More Space
Sleeping alone does not mean that you should go for a single bed. Some people need more space for comfort reasons while sleeping. Therefore if you fall among this category, prepare to invest in double beds.
Step 8: Ensure the Bed Feels Good and Looks Good
There are different types of beds coming with various designs and materials. Therefore, headboards are the best options that can add character to your room.
Based on the design, you can select from upholstered, wooden, or metal headboards in different great designs.
 Step 9: Select A Suitable Bed for Your Back
Those with back complications need back support while sleeping. Slat and spring beds remain to be the best bed types for offering back support, especially for pregnant mothers.
Remember, an excellent bed should always respect the shape, specific needs, and size of the sleeper.
If you experience troubles with your back while sleeping, go for an adjustable bed. You will sleep in any position; for comfortability.
Step 10: A Mattress Completes the Bed
Before buying the bed, consider the type of mattress you will be using. For instance, spring mattresses go with spring beds.
On the other hand, slat beds remain suitable for foam mattresses. It is therefore advisable to buy a bed and a mattress if you are capable.
I say so because a new bed on an old bed won't taste and last long. But, this should base on your budget and the state of the existing mattress because there's no need to spend more yet you're not capable.
Step 11: Consider Your Budget
You don't want to spend much on a bed; you can opt for an affordable price. Again I am not implying that you go for cheaper ones; get what you can afford as long as you are satisfied with its quality.
Cheaper models might seem FINE but you will not get exact comfort and support.
Frequently Asked Questions
Is It Advisable to Buy A Cheaper Bed?
No, but it should depend on your budget. Cheaper models come with various disadvantages as they can reduce your comfortability.
What Are the Main Types of Beds on the Market?
Expect to meet various bet types on the stores like traditional beds, storage beds, modern beds, etc.
Conclusion
The comfort of your night depends on the type of the bed you choose. You will meet many brands with different features that can confuse you.
Investing in the best model will provide more support to your back, preventing you from all sorts of discomforts.
Sometimes it is advisable to browse online for more information about the bed you plan to purchase. These reviews come from people who have already used the item; they know more about it than you.
The above article should therefore equip you with correct information on how to choose the right bed for you.