Cleaning a former meth property is a complicated process. It requires more than just scrubbing down the surfaces and vacuuming up the carpet.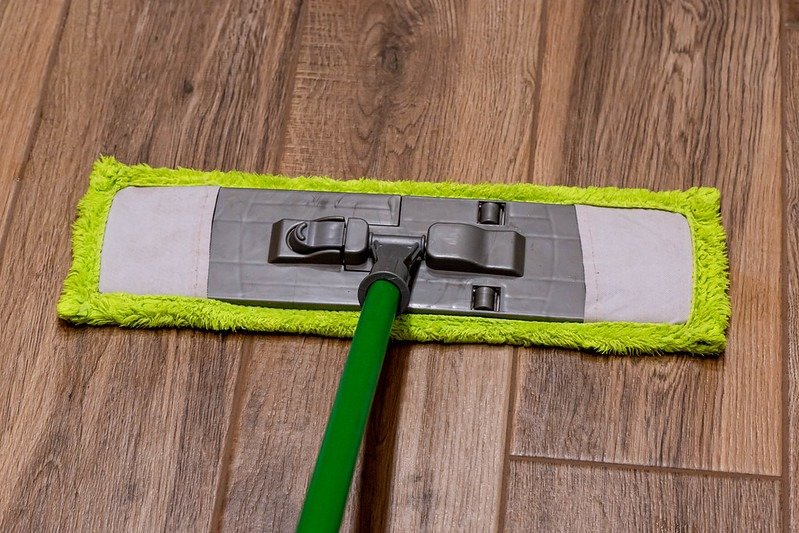 To completely get rid of the smell, you have to remove all porous materials from your home and seal off any holes in walls or floors that may be allowing new odors through.
Here are some steps for how you can clean a former meth house.
Determine if the Property was Used for Meth Production
The first step in cleaning a meth house is determining if you have a meth house. While it is easy to differentiate a meth lab from a standard room, deciding whether it was actually used for production purposes is another matter.
You might have to run several tests to check for residual meth, especially if the lab has been cleaned. Regardless of the status of the lab, make sure you do not touch anything without gloves and proper protection; as a rule, it's better to stay away from all of it and invite a professional to take a look.
Air out the Property Before and During Cleanup
One of the most important things to do when cleaning a former meth house is air out the entire property.
Open all doors and windows for at least 24 hours before you start anything else so that any residual chemicals have time to dissipate.
Additionally, every day during your cleanup process, make sure you open up new windows or vent fans to help speed along this process.
---
Read Also:
---
Remove All Unnecessary Items
Removing all of the unnecessary items from your meth house is a great way to start cleaning. Throw away any food that has been on the property and then go room-by-room collecting everything else that you can throw away.
Make sure not to leave anything behind, especially if it is in sealed containers! Not only will removing these materials help with air quality while you are working on the cleanup, but disposing of them properly means less chance for someone coming across something dangerous when they look through what you have left behind after your project finishes up.
Remove Visibly Contaminated Items or Items That Have an Odor
In some cases, you will need to dispose of the contaminated items rather than sell them off. If this is the case, make sure you wear gloves and a mask when touching these materials.
You can wear long sleeves and pants or even a Tyvek suit to avoid any skin contact with dangerous chemical residue that could be on your clothes if they get wet during cleanup.
While it may seem like a good idea at first to scrub down every wall and surface before removing anything from your meth house, make sure you wait until after all traces of chemicals have dissipated from the property before continuing.
Seal up Holes
In addition to opening windows for ventilation while cleaning out a former lab, it also helps immensely to seal up any doors or holes in the wall.
This can be hard to do during the cleanup, but if you need to take a break, make sure you find some way to block off the room currently being cleaned with plastic sheeting and tape.
Cleaning Walls and Flooring
To remove stains from the wall, you can use a solution of equal parts water and ammonia to get rid of any stubborn marks left behind after scrubbing down surfaces with vinegar or other cleaning materials.
Floorboards need to be changed out since they cannot help but absorb smells over time, which means even if you aren't sure about whether your former meth house was used for production purposes, it's still not worth taking chances.
A professional will know how best to take care of these items correctly, so make sure you talk to them before starting anything significant.
Post-Cleaning Measures
Even after the meth lab has been thoroughly decontaminated, it will still require several measures to ensure that no fumes are leaking through undiscovered crevices into the surrounding area.
Make sure everyone who enters the property takes an anti-methamphetamine drug test before working on this project. Even though there should not be lingering chemicals left behind by now, these drugs stay in your system for months after last use, so it's better safe than sorry!
If odor or staining remains, have your home evaluated by a professional: If you notice that there is still an odor, stains on the walls or floors, or any other signs of chemical presence after all cleanup has been completed, then call a professional to check things out. Professional experts have the necessary knowledge and experience to make your room usable again.
Cleaning up after a meth lab is not an easy task. Not only do common people lack the knowledge and tools required to perform the restoration, but they are also mostly unaware of the legal side of things. So, if you ever find yourself in a situation where you need to clean up after a meth lab, make sure you bring in a remediation professional.