You need to sell your house like yesterday but feel worried that you might have trouble finding a buyer or affording the costs of selling.
On average, people buy 5.34 million homes each year, but will someone buy yours?
As you start planning to sell, you might also want to know about the cost to sell a house. After all, selling a home isn't free.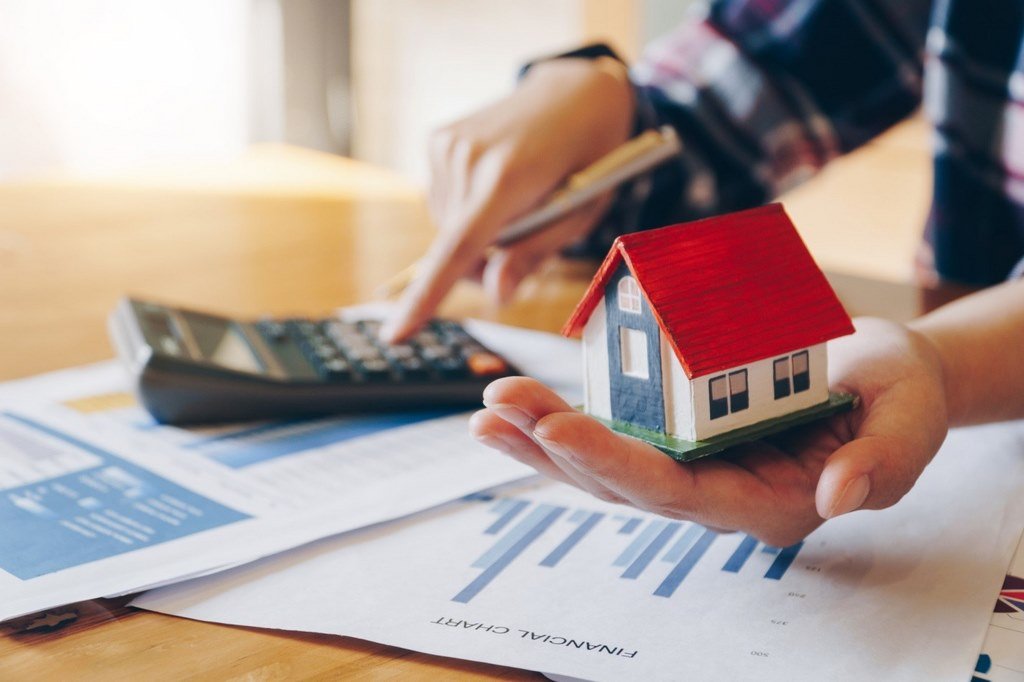 Preparing your house for sale is an essential step in selling, but adding up the costs to sell a house is also a crucial step. Here are some details to help you know how much it may cost you to sell your home.
---
Read Also:
---
The Cost to Sell a House Depends on the Work It Needs
If you plan on selling your home through a real estate agency, you should prepare to spend some money on the house, getting it ready to sell. There are costs associated with selling a house that will depend on how much work a home needs.
For example, is your home outdated? Are there areas in your house that need work? Is anything broken?
Real estate agents typically suggest making necessary repairs before listing homes. When you try selling a house that needs work, you might face challenges finding a buyer that is willing to pay the price you're asking.
Therefore, the first expense you'll have when selling is the costs for the needed repairs and renovations.
Some homeowners might be able to prepare their homes without spending a lot of money. They may have to spend up to $500 paying for new paint or minor updates.
Other homeowners may spend thousands of dollars during this stage. Every house is unique, so the amount of money it will cost to sell your home will depend on what types of work it needs.
The Costs for a Real Estate Agent
When hiring a real estate agent for help with the sale, you should ask him or her, "how much does it cost to sell a house?"
The agent will explain the commission structure with home sales, which will likely be the most substantial cost of selling your home.
Homeowners that sell their homes incur seller fees, and the main one is the agent's commission. Most agents charge commission rates of at least 6%. This amount applies to the final selling price of the home.
For example, if you sell your house for $150,000, you'll have to pay your agent a commission of $9,000 if there is a 6% commission rate. If you sell your house for $300,000, you'd have to pay a fee of $18,000 to the agent.
Additionally, some buyers include contingencies in their purchase offers that ask the sellers to pay for more things.
For example, the buyer might ask you to pay some of the closing costs for the transaction. If this occurs, selling your house will cost you even more than you originally planned.
You Might Owe Capital Gain Taxes
There is another cost to consider, too, which is the capital gain tax you might incur. A capital gain tax is something the government charges when a person makes money on a house sale.
The good news is that you might not have to pay this tax. It depends on how long you've owned the house and other factors. If you have to pay this tax, you can expect to pay up to 15% of the sale.
You Can Save Money By Using These Methods
If you're not overly excited about all these expenses related to selling your house, you could look for an alternative option. Here are some ideas you can use that may help you save money:
Sell Your House As-Is
The first option is to sell your house as-is. Selling as-is means that you are not willing to make any repairs, updates, or improvements to the home. The buyer purchases the house as it is.
Using this option can help you save a substantial amount of money if your house needs work. You will need to adjust your price on the house to reflect its current condition and the work the house needs.
The downside with this option is that you'll still have to pay a real estate commission if you list the home with an agent.
Sell Your House FSBO
The second option to consider is selling your house for sale by owner (FSBO). People often try to sell their homes this way before hiring real estate agents, just because this option will help you save money.
If you can find a buyer without the help of a real estate agent, you don't have to pay the commission. Imagine not having to pay for the commission. You would make a much larger profit on the deal.
The downside is that selling a house FSBO is not easy. You'll be responsible for finding a buyer, negotiating on the deal, and closing on it.
Sell Your House for Cash
The third option to consider is selling your house for cash. If you want an easy and fast solution, this is the way to go.
Selling through this method involves contacting a real estate investment company. After telling them details about your house, they will make an offer to buy it.
The offer will not require you to make improvements or changes in the house, and the closing will occur within a few weeks. If you want to sell without spending a lot of money, this is the best choice. You will pay no fees with this method.
What You Can Do Next
The cost to sell a house depends on a lot of factors. You can pay a lot of money to sell a home, or you can spend very little; it's your choice.
If you are not sure how you should sell your home, spend some time researching your options. You can learn more about selling a home and ways to reduce the costs by visiting the rest of our website.