A concrete driveway is a permanent low-cost addition to your home that only adds to the beauty of your house but also makes your drives and walks more convenient.
Also, they give kids a safe place to ride scooters, decrease erosion, and make keeping your car clean easier.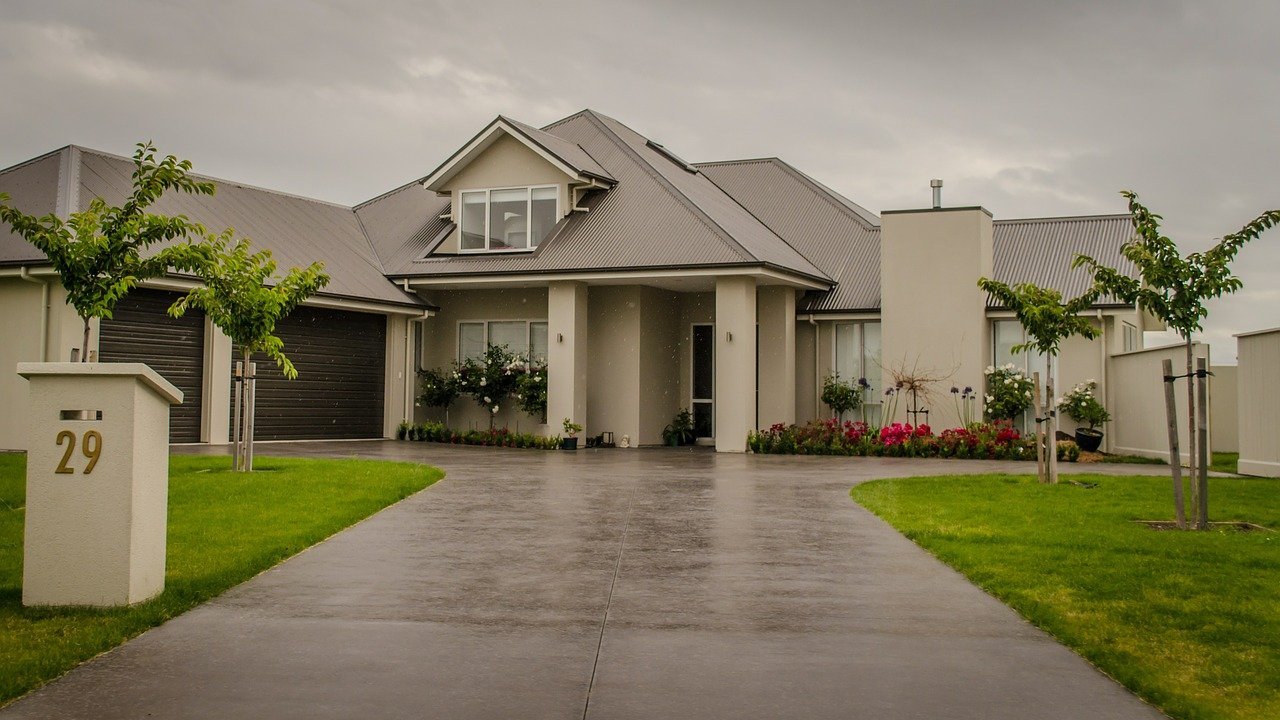 Building a concrete driveway may be a bit labor-intensive and costly. However, if you follow the right method and techniques, building your driveway can be a rewarding project.
I have come up with this amazing article on how to pour a concrete driveway that will guide you throughout the task.
Explore the insights of the article to learn the skill.
Steps to Pouring a Concrete Driveway
After checking local ordinances to know if you need a permit and getting the same if requires, follow the following steps:
Prepare a Plan
You must draw out the basic outline of your driveway with overall length and width.
Choose at least 18 feet (5.5 m) to 20 feet (6.1 m) for a car and 22 feet (6.7 m) to 24 feet (7.3 m) for vans or trucks.
This is the area where you will park your vehicles and must ensure proper space to accommodate them.
Based on the size of the driveway, determine the amount of concrete, forms, and reinforcement materials that you need.
You need to multiply the length, width, and depth of the driveway and then divide it by 27.
The result will be the answer of how much concrete to order (in cubic yards). Usually, you can prefer the 4 inches depth for driveways.
---
Read Also:
---
Prepare Driveway for Concrete
You can do this by laying out the shape of your driveway with stakes than at the top of the driveway and then tying the builder's line on them.
It will help you to visualize the path of the driveway. Follow it by installing formworks for the driveway.
Finally, you must backfill the surface with a road base beneath that is mixed crushed granite and gravel.
Pour Concrete
It is time to pour concrete. You can choose to pour concrete from a truck or wheelbarrow.
Start from one corner and start pouring concrete section by section. Follow it by flattening the surface.
Use a hand trowel to make the surface evenly flat and avoid birdbaths, or standing water on it.
You can also put contraction joints about 1 inch deep as concrete will contract as it dries and you may need to use a specialized saw to cut contraction joints in.
Cure the Concrete
Finally, let the concrete dry and your job is done.  However, make sure that you do not park your vehicle on the driveway until it has been cured.
Conclusion
Pouring Concrete Driveway not only needs properly qualified persons but also considerable focus.
All you need to do is to follow the above-given steps to ensure proper concrete pouring and prevent its segregation.
Though the job may be a bit hectic for all those folks that aren't afraid to tackle big jobs, the idea is perfect for you.
However, you must ensure to always keep some safety rules in mind while pouring a concrete driveway.