Babies are expensive – and that's even before they have arrived! After kitting your little one out with a new car seat, pram, Moses basket, and changing bag, as well as food and nappies – and all the other non-essentials – you could easily say goodbye to around £6,000 just in the first year of their lives.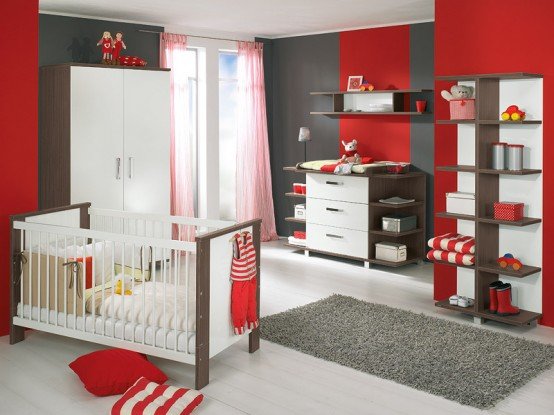 However, when it comes to getting a room ready to bring your new little bundle of joy home to, it doesn't have to break the bank. With a strong vision and some creativity, there is no doubt that you will be able to create a nursery as stylish as it is cheap.
If you are looking for some money-saving tips on how to design a beautiful space on a budget, allow us to help.
Keep it Simple
It's true that gorgeous little baby items can all add up and become pricey. So, before you get tempted by plush rugs and cute animal prints, ensure you have considered all your financial options before going all out.
A great way to save money is by keeping the room simple. Rather than splashing out on fancy wallpaper, decorate the walls with decals instead. They are much more affordable, and the different designs can help to instantly transform the room.
---
Read Also:
---
Only Purchase the Things You Need
While a six-foot stuffed giant giraffe might look cute in the corner of the room, it's not a necessity, and the baby won't remember it being there when it's older.
Instead of splurging on unnecessary items, just stick to the basics such as a cot, a mattress, cot sheets, drawers and dressers, and a monitor.
Get Crafty
Do you possess DIY skills to shout about? If so, get crafty in the nursery yourself and build your own shelves, paint your own artwork for the walls or upcycle some furniture so that it matches the décor perfectly.
Search Social Media
Local Facebook groups and second-hand sites are a great way to get your hands on certain items. Generally, the current owners will only have been using the items for a few months, meaning that you might be able to pick up things that are in pristine condition, for a fraction of the price.
If you have a specific item or brand in mind, don't forget to also share it in the group so that you can be the first person a seller will reach out to when they no longer need that item that you're looking for.
By following these handy tips, you should be able to save some pennies before the baby's arrival.