Glass table tops are an exquisitely crafted piece that tells about your taste. It adds a delicacy not on the table but also on the surrounding.
If you have a suitable table base, there are numerous combinations of designs, shape, type, and thickness of glass for the top. One of them you can check out over here which is a radius corner tempered glass tabletop.
Does it sound overwhelming?
Well, we have made things easy for you. You will find all the necessary details to implement the idea of a shatter-resistant glass top for any dining, coffee, or patio table.
Choose Right Glass Thickness
The spectrum of glass thickness is broad and diverse. It ranges from ⅛-inch to ¾-inch. However, the perfect thickness for the coffee table may not work for the table on your porch.
We have arranged glass according to the thickness and use.
1/8 inch or 3 mm – for indoor uses
You can see this is the thinnest among all the available glass thickness options. Due to its flimsy thickness, it can easily shatter into small pieces by an impact.
This is perfect for indoor uses. In this way, it will be safe and free from any unwanted impact.
5/32 inch or 4 mm – coffee table
Slightly thicker than the 3 mm one, this glass type is ideal for kitchen and living rooms. It would be a perfect fit for furniture and glass table cover.
If you have a coffee table in the living room, you can also use it there.
3/16 inch or 5 mm – for side and patio tables
The 3/16 inch glass starts the range for outdoor uses. The thickness is durable enough to save the glass from any major impact.
You can use it for side and patio tables as well as a table cover.
1/4 inch or 6 mm – Ideal for glass table top and protective cover
The 1/4 " thickness glass is ideal for any type of glass table top and protective cover. It doesn't matter if you use them indoors or outdoors. The thickness is robust enough to endure any rough handling.
3/8 inch or 10 mm, 1/2 inch or 12 mm, and 3/4 inch or 19 mm – for the large dining tables
These are the thicker version of table glass; thus, you will find them very strong and highly durable for almost any job.
These glass thicknesses are used as the table top for the large dining tables.
Recommended Glass Types
Like the thickness, glass types also impact your choice while designing the impact-resistant glass table tops. Different glass types are perfect for a particular purpose.
---
Read Also:
---
Clear Glass: most common glass table top
This is the most common glass type used as glass table top replacements. It will protect the table from a significant amount of damage. Moreover, clear glass reflects most of the light falling on it.
You can use it outdoors and some indoor settings where bright light will not be an issue. Thin clear glass has a low-temperature potential. You can increase it by selecting a much thicker glass.
Tinted Glass: versatile colored choice based on your interior
If you like to have a colored glass top, select the tinted glass. It is available in versatile color options such as brown, gray, blue, green, and a lot more. Despite the color of glass, you can see things across these glasses.
Tinted glass does not reflect much light that falls on it. Instead, it absorbed the light and turned the glass surface a bit warm. This glass type is ideal for places where low light is a necessity.
Tempered Glass: Strong and safe option
These are highly durable glass with enhancing resistance to impact or dent. High pressure and temperature during the glass making process locks the silica inside the glass and makes it sturdy.
Due to its resistance to any scratch and drill, this glass is used in unbalanced heavy tables. Moreover, tempered glass is also used as the cover for large dining or official tables.
Frosted Glass: enhance brightness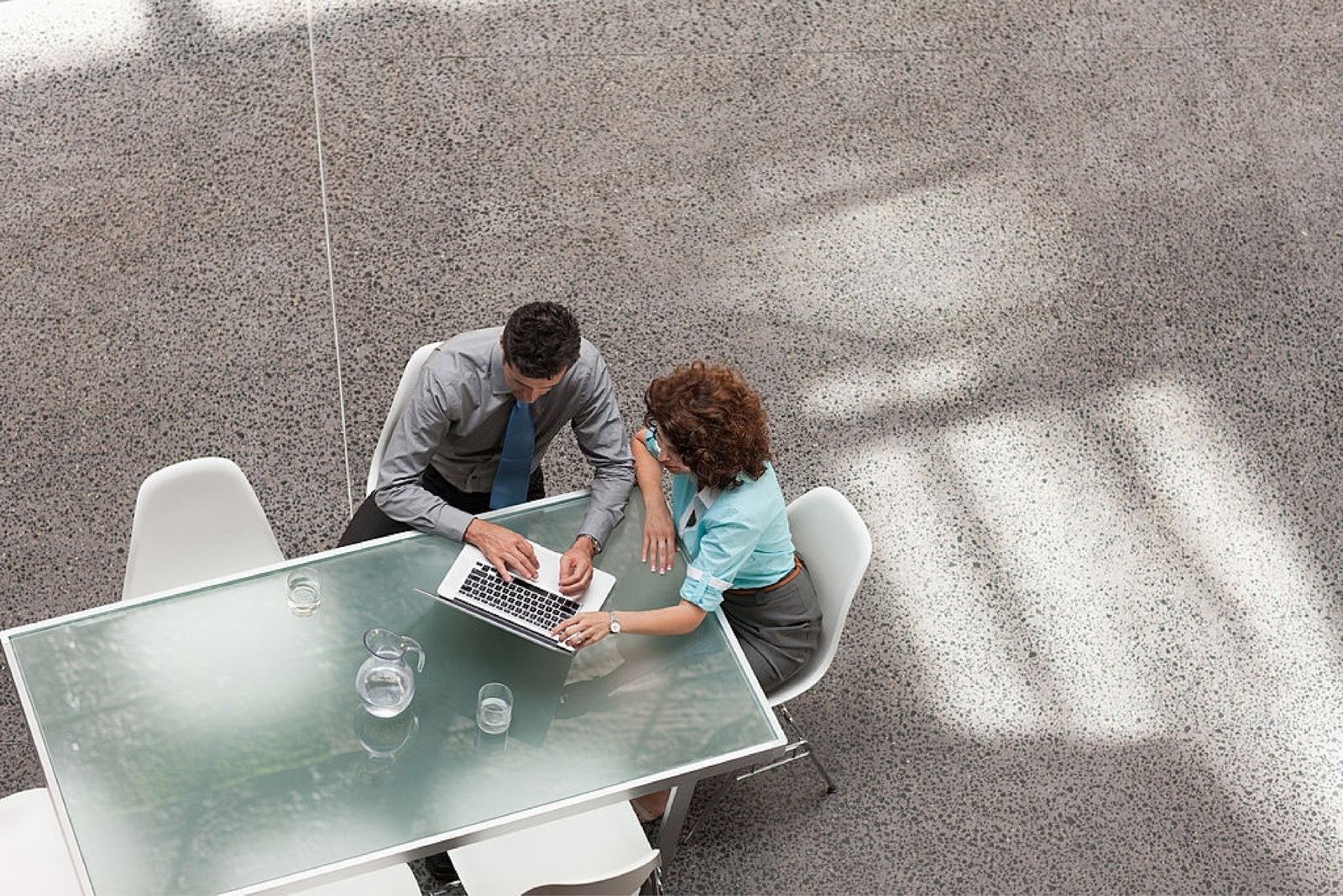 When one side of the clear or tinted glass is sandblasted, it becomes frosted. This unique feature of the glass reduces the passing of light through it. The crystalline nature of the glass enhances its heat potential six times more than any clear glass.
Laminated Glass: strong and durable option
This is multi-layered glass with a polyvinyl sandwiched between them. This highly durable glass is used where high-energy impacts or dents are eminent.
Out of all these options, tempered glass is the best choice because of its durability and affordable price. You can use it in almost any setting, and it will be there for a long time.
Glass Edging and Polish Options
There are four ways you can edge and polish glasses according to your design requirement.
Grind and Chamfer or Beveled Edge – smooth beveled top and bottom with a ground edge exterior
Beveled edges go great with any rectangular-shaped table top. The ground edge ensures safe handling without any accident.
Pencil Grind and Polished Edge – the C-shaped exterior edge is either ground or polished with a diamond-embedded wheel. Grind surface is frosty, while the polished surface is shiny.
If you are planning for a rounded table, a pencil grind or polish will be the best choice for a smooth look.
Flat Polish Edge – It is similar to the Beveled edge, but with a polished exterior and subtly ground chamfer.
Like beveled edges, flat polished is an excellent choice for a rectangular table top. However, the polished exterior makes it suitable for decorative purposes.
How Much Weight Limit Can Be Put Over the Glass Table top?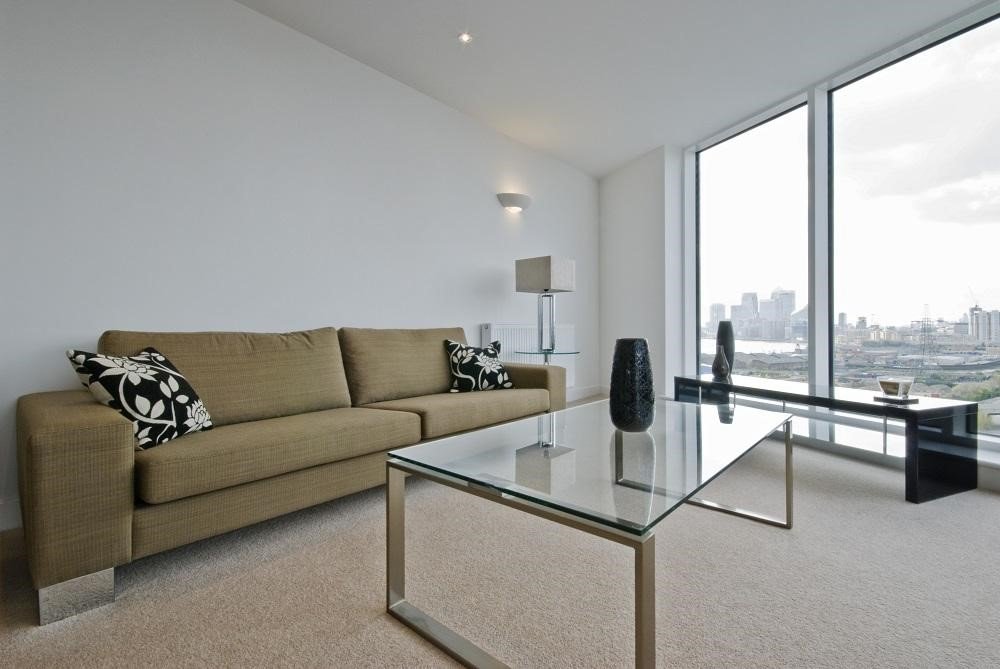 The weight limit depends on the dimension, thickness, glass type, and support system or table base. Typically, tempered glass can endure more load than any regular glass. However, a thicker clear glass will withstand more load than thin tempered glass.
Input all the data in our Glass Weight Calculator to know the maximum loading capacity of your glass table top. Keep one thing in mind – for longevity, always stay below the maximum load capacity of the glass top.
Glass Table Base Design and Material Ideas
You can be truly innovative with the base of the glass table top. There are numerous options available in furniture shops. The options are typically metal or wooden. You can choose heavier models for thicker and larger glass, whereas a light base will work great for a thin smaller dimension glass top.
If you want to be innovative, go to any flea market and get an antique-looking vase, urns, barrels, sculpture, or even tree stumps. They will be excellent options for the table bases. It is you who must decide which one goes best with the surroundings.