As two of the most defining art movements of the previous century, Art Deco and Art Nouveau changed visual culture for the better, with their influence remaining relevant even today.
Still, there is some confusion when it comes to delineating the differences between Art Nouveau and Art Deco furniture.
Some people find them too similar, whereas others believe they're in two very different directions. The truth is, as always, somewhere in the middle.
One of the major similarities of these two styles is that they were both a reaction to major events.
Art Nouveau was a response to the Industrial revolution, whereas Art Deco was an opulent reply to the austerity of WWI.
On top of that, both started combining art forms in an eclectic way, which is evident in furniture pieces that are still as breathtaking as decades ago.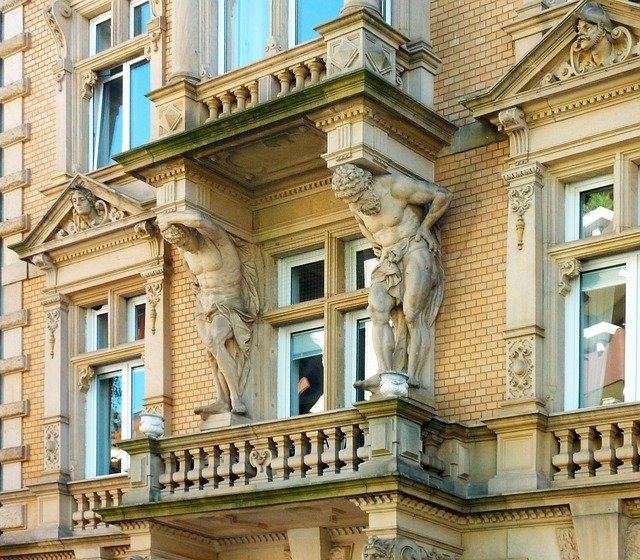 Art Nouveau vs. Art Deco Furniture — Key Differences
Shapes and Details
Even though Art Deco and Art Nouveau seem similar at first glance, their use of shapes creates a clear distinction between them.
As if it was almost eager to contradict the changing times of the modern world, Art Nouveau sought inspiration in nature.
The focus was on softer, sinuous lines and asymmetry — it would be hard to find Art Nouveau furniture made with straight lines.
Instead, graceful curves going outward were preferred, with the whiplash line becoming the style's trademark.
The details were also reminiscent of the Gothic era but softer and less stylized. Since nature was the focus, curling vines, flowers, insects, and birds (e.g., sparrows and doves) often enhanced Art Nouveau furniture.
In essence, we could say that Art Nouveau furniture showed the world before the first great war — a softer way of life — with its flowy lines and decorative details.
In contrast, Art Deco opted for bolder shapes and luxury in an effort to contradict the horrors of WWI.
There were some curvy lines in Art Deco, but designs mostly consisted of clean, sharp lines and edges.
Some of the most common design choices included rectangular lines and squares, which would then be combined with circles, pyramids, and zigzags for a bolder, more eclectic feel.
Better yet, Art Deco put more focus on symmetry. The easiest way to distinguish the two styles would be to imagine what would happen if you were to cut a piece of furniture in two.
Art Deco furniture aimed to be perfectly symmetrical. Thus, when split in two, the two halves would seem like mirror images of each other.
Materials
A distinct feature of Art Nouveau is the use of wood to create those ethereal-like designs. Yet, not any type of wood would do.
To make this sort of ornamental furniture, artists relied on hardwood the most.
Some of the most popular choices included oak, maple, mahogany, walnut, ash, teak, cherry, and rosewood.
One slight issue was that one would have had to be an expert at manipulating hardwood.
It is tricky to work with, so powerful tools and skill were a must so that an artist would be able to twist, curve, carve, and steam it into the desired shape.
Artists also used materials like ivory, mirror, gemstones, colored glass, and even metals to further enhance their designs.
Wood was also a must for Art Deco, but this style focused more on mixing materials.
Woods such as ebony, maple, ash, and walnut made for fantastic choices. The furniture was also often inlaid with brass, mother of pearl, and ivory.
A clear distinction between the two types of furniture is the use of modern materials like stainless steel and chrome during the Art Deco period.
Silver, ivory, crystal, and jade details were also popular, and don't forget about the shine! High-shine finishes gave Art Deco furniture a more opulent feel.
---
Read Also:
---
Fabrics
To make the most out of Art Nouveau furniture, artists enhanced it with some expensive heavy-duty fabrics.
Some of the fan-favorites of the time were brocade, mohair, leather, tapestry fabric, damask, velvet, and linen.
Art Deco also used lots of velvet and leather, but it didn't stop there. Since it wanted to be as bold as possible, it also made some exotic materials, like zebra and shark skin, popular in interior design.
Fabric Patterns and Colors
Finally, the two styles differ in their use of colors and fabrics too. Art Nouveau, for example, didn't put too much focus on colors.
Muted soft mauves and creams were a popular choice, as well as deep jewel tones.
As for the fabrics, Art Nouveau once again drew inspiration from organic forms. It was common to see curvy lines in fabric patterns too.
They spiraled to create intricate designs and were further enhanced by the use of flat blocks of color.
Of course, floral motifs had to make an appearance as well (lilies, lavender, and poppies, just to name a few).
In contrast, Art Deco fabrics and colors embraced contrasting shades and bolder designs.
The focus wasn't on nature but on various geometric shapes (influenced by Cubism) and symmetry.
Though they mainly consisted of clean lines, Art Deco patterns still produced certain images.
The fabrics would often depict the lightning bolt, the bursting sun, and the chevron zigzag (now almost a staple design choice of brands like Ikea).
The color schemes were also different from their precursors. Muted colors in Art Deco weren't that common, with beige and cream appearing mostly in bedrooms and similar house areas.
Instead, the Art Deco interior design revolved around striking shades of yellow, green, blue, red, and pink.
Of course, they would appear in combination with complementary metals, which gave each piece of furniture a more luxurious feel.