With Italian villa decorating you want to know more than "Italian villa exterior paint colors are 'earth' tones". Exterior paint colors for Italian villas vary from region to region. St Barts villa, is a typical example of the Italian style of architecture, which is mostly preferred by tourists to have better clarity of paints, styles, and structure.
What's Your Italian Villa Style?
Italian villa exterior paint colors are more diverse than you may think. There are existing examples of Roman villas through the Renaissance and up to the present day, all with their own unique styles and exterior paint colors, too.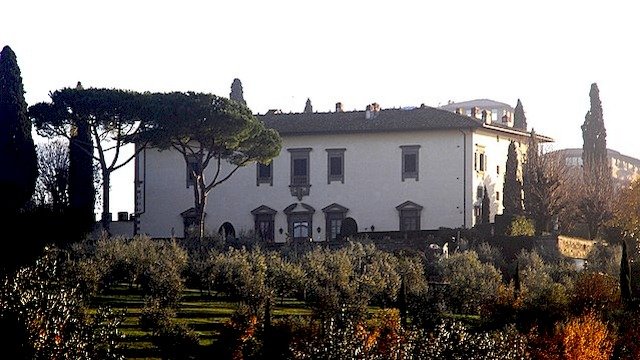 Italian Villa Decorating: Italian Villa Exterior Paint Colors
When decorating an Italian villa, consider the following:
Renaissance
The Italian villas of the Renaissance period favored the use of white, pale peach, and sandstone (in both pale and gold hues) as exterior paint colors. They would often paint doors, window frames, and arches in contrasting colors to these.
When decorating Italian villas in this period, the wood was often 'varnished' a dark brown/red to emphasize these exterior features, or they could be downplayed and painted all in the same exterior paint color.
The use of geometric shapes and patterns was also used when decorating Italian villa exteriors in this period. A simple circle with many circles around it would be an easy pattern to emulate for your own Italian villa-style exterior.
Baroque
Cream, pale yellow, gold yellow, and indeed gold, were the exterior paint colors used when decorating Italian villas in the Baroque era – often using two or more colors within the same area.
Painting a contrasting color above a window, with another feature within it, was commonplace. All features were picked out and brought to the fore.
The NEO CLASSICAL style of Italian villa decorating is white, cream, and pale brown. It is altogether cooler and statesman-like. Everything is very rectangular and sectioned off.
One floor is distinguished from another, and even one room from another. While this uniform style is also true of the NEO RENAISSANCE style of Italian villa decorating, the exterior paint colors used are very warm and darker than any other style.
---
Read Also:
---
Italian Villa Exterior Paint Colors by Region
When decorating Italian villas in the modern-day, styles and Italian villas' exterior paint colors differ as per the different eras and regions. Italian Villa decorating in Venice, painted in warm tones of cream, off-white, peach, and terracotta, are not very vibrant.
If you wanted to recreate this style, you could, in fact, sandblast certain sections, or airbrush grey or black onto the corners or near windows of a white exterior villa to recreate a weathered look.
In complete contrast to this, when decorating Italian villas in Tuscany, the exterior paint colors are extremely vibrant and use a whole host of colors.
Warm orange, yellow, terracotta red, or even pink are commonly used. It's not that "anything goes" colors still have to retain a natural feel, but cool colors such as blue and green are rarely seen.
If such vibrant colors don't call out to you, then you may be more attracted to the more subdued but radiant tones of villas found in Sicily.
The Italian villa exterior paint colors in this region appear to be constantly drenched by the sun such as their warmth. Sandstone colors, and muted terracotta, are most often found in this region.
There are many more regions of Italy, each with its own distinct styles, but the examples above give a good spread of diversity and choice, of exterior paint colors, when decorating an Italian villa or an Italian-inspired house.
Why not take your newfound knowledge further by creating an Italian villa-style backyard, implementing many of the colors from the villa's exterior?
Sources
Ruskin's Venice: The Stones revisited, Lund Humphries, 2003
Restoring a Home in Italy, Workman Publishing, 2001
Tuscan Elements, Watson-Guptill Publications, 2002
Image Credits