Kitchen counter stools are an easy and affordable way to make unique changes to your kitchen decor. Whether you have kitchen counter stools built for you or if you go find some affordable stools at a retailer near you, they are a simple addition that can really freshen up the look and feel of the room.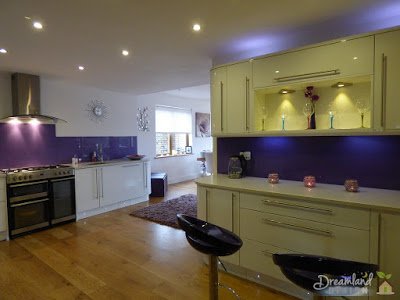 Kitchen Stools
Bars & Islands
Counter seating at a bar or an island in your kitchen is a nice, casual alternative to using a table.
Not only is it a more casual way to eat with friends, it's also an easier setup for people who are on the run. If you can just park at your island instead of setting a table, it can shave a lot of time off your morning routine.
The Ruler Rule
One of the most important things you have to do when you are thinking of getting kitchen counter stools is properly measure your space.
A tape measure or a yardstick will actually work better than a ruler, though. To have the most comfortable seating, you are going to want around a foot between the seat and the counter.
What you are really looking for here is enough room to comfortably have your legs under the counter and for the seats to be at a level where you can use the countertop as a table without straining.
If your countertop is especially high, you will probably also want to get kitchen counter stools that have a bar for your feet to rest on so they aren't left dangling in the air. If you all ready have a bar built on to your counter, this won't be an issue.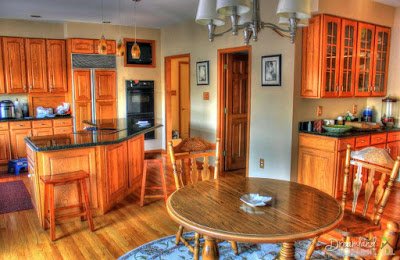 Kitchen Counter Design With Stools
Different Heights
Kids and adults obviously need their kitchen counter stools to be different heights.
But more than that, if you are using kitchen counter stools as your main seating and you have a toddler that needs a booster seat, you need to make sure that the booster seat can fit properly.
Ensure that your kitchen counter stools have seats wide enough to comfortably hold the booster seat, and sturdy backs that any straps or buckles can be attached to. This way the booster seat won't fall off.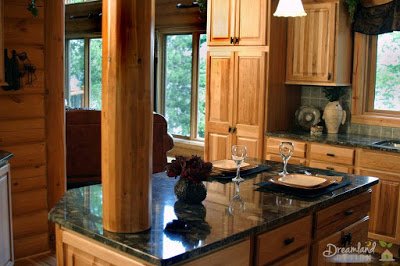 Kitchen Countertops Design & Decor
Design & Decor
Of course the type of stool you choose will depend on your kitchen decor. Thankfully there are many different options for kitchen counter stools, in a number of different materials and styles.
For more traditional kitchens there are simple wooden stools in a variety of stains and colors.
If you are looking for kitchen counter stools that will fit into a modern or European style kitchen, there are also sleek, metal stools that can be just as affordable as traditional wooden ones.