If you're tired of your kitchen's look and feel, it's time to improve it.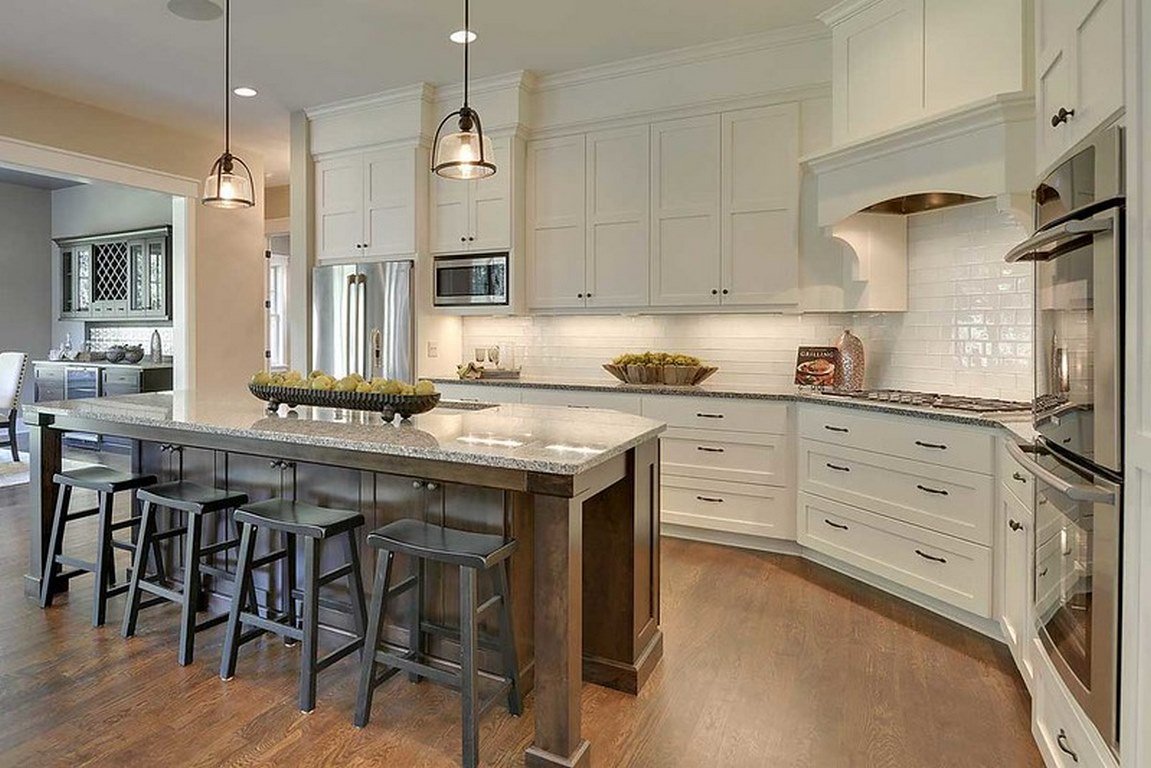 Updating your kitchen can add significantly to your home's resale value, which is important if you plan to move soon or stay put for a while. You also get to enjoy your beautiful new kitchen every day!
If you're ready to consider kitchen remodeling ideas and want to upgrade, we're here to help. Here are some of the best home improvement tips for modernizing your kitchen.
Read on!
1. Incorporating Eco-Friendly Materials to Upgrade Your Kitchen
Kitchen remodeling provides an opportunity to incorporate eco-friendly materials to upgrade your kitchen. From countertops to cabinets, sustainable materials like copper range hoods, or even materials like bamboo, cork, and linoleum can add a modern and stylish touch.
Reclaimed wood from old buildings can also be great additions to shelving and islands. Backsplashes of glass tile or recycled glass can add a splash of color to your kitchen. Incorporating energy-efficient appliances and reducing your water usage can complete the eco-friendly kitchen.
---
Read Also:
---
2. Choosing Statement Kitchen Countertops
One kitchen remodel idea to consider is investing in statement countertops. Using unique, eye-catching materials such as marble, granite, quartz, or soapstone can give the space a high-end, luxurious look while also providing a durable and easy-to-clean kitchen workspace.
Further, opting for a contrasting color of the countertops in relation to the rest of the kitchen can help to make the space feel larger and more inviting to guests.
3. Consider Cabinet Refinishing
Cabinet refinishing is a budget-friendly choice as it is much more cost-effective than a full replacement and is a great option for those looking for a more updated and modern look without the commitment of full replacement.
It allows you to bring new life to your outdated cabinets by adding a fresh coat of stain as well as updated hardware. This is a great opportunity to completely customize your cabinets to fit your needs. If you have worn-out or dull cabinets, a new stain can give you a fresh and vibrant look.
4. Finding the Right Appliances for Various Cooking Tasks
Finding the right appliances for various cooking tasks can ensure a successful kitchen renovation. When choosing an oven, think about the type of food being cooked, the number of people being served, the size of the oven, and the features needed. When selecting a range, consider gas or electric, size, and cooktop features.
For grills, consider infrared or electric in accordance with available space. The right appliance choices can make a difference in creating enjoyable and memorable mealtimes.
5. Enhancing Your Kitchen's Lighting to Create a Welcoming Space
To start, you can install brighter and more efficient lightbulbs to illuminate the space. You can also add recessed lighting to brighten the darker areas of the room. Natural light can also be brought into your kitchen by adding a window treatment that filters the light in a pleasing manner.
Installing dimmers allows you to further adjust the lighting level and create the perfect atmosphere. More specifically, task lighting can be added around the kitchen island and sink to make food preparation easier.
Explore These Kitchen Remodeling Ideas Today
Don't let the size of your kitchen limit your entertainment options! Consider kitchen remodeling ideas to create a space that is both functional and beautiful.
With a little help from experts and inspiration, you and your guests can enjoy all the benefits of a renovated kitchen.
If you want to explore the best topics aside from these remodeled kitchen ideas, we've got you covered. Check out some of our other blogs today!