Decorating your square Living room easily to suit your needs
– Don't be thrown off by the thought of decorating that large, square living room in your home. Use these easy decorating ideas to guide you through the process.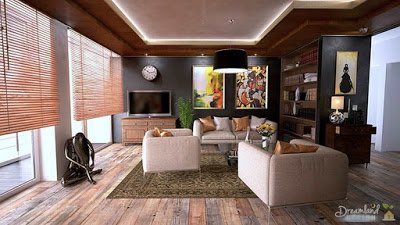 Decorating Your Square Living Room Easily to Suit Your Needs
Decorating Your Square Living Room Easily to Suit Your Needs
Decorating a square, large living room can be a rather daunting task. It can feel like this expansive and undefined space will be impossible to tame. By making use of these seven easy decorating ideas however, even design novices will find the experience to be a fun and satisfying one.
Planning
Careful planning and budgeting is the corner stone of every interior decorating project. This process helps to focus your actions as well as to control spending. During this planning phase the purpose of the living room should be considered. The most obvious uses for this room are watching television, entertaining and reading. However, taking your living room from the bare essentials to a functional haven means really considering how the household spends their time. In this instance the purpose of the living room may be extended to include activities like; surfing the Internet, doing homework, meditation and accommodating overnight guests.
Modern Living Room Design Ideas
Next, put together a budget detailing the amount of money you are able to spend on each stage of the decoration project; like paint, furniture, window coverings and so forth. You will find that creating a multi-purpose living room will be the most cost effective way to proceed with your décor.
Complete your planning efforts by carefully measuring the room. An accurate measurement of the room's square footage will help to avoid costly mistakes like purchasing furniture that is too large.
Create a Floor Plan
This step will help you to decide how you want the room to look. Due to the boxy shape of this room, you might feel tempted just to set all the furniture up against the wall and be done with it, but don't be so quick to squander all the square footage you have in this large living room. Section out the space to include an area for watching television, entertaining guests, reading and study. By sketching up the floor plan you can come up with a design that flows easily and logically.
Square Living Room Floor Plan
Color and Paint Selection
A square, large living room can sometimes feel like a cold and featureless space. By utilizing a selection of warmer and darker paint colors you can make the room feel cozy and inviting, as opposed to cooler paint colors like blues that will make the walls recede even further. Examples of warmer and darker paint colors include Pantone's "tropical peach" and "smoked pearl".
Combining a warm paint color with a strategically selected accent wall will add character and interest to an otherwise bland, box shaped room. You can play up this interest by selecting a semi gloss finish for the accent wall, and a satin finish on the other walls.
Lighting
Recessed lighting is the go to for most designers when decorating a square, large living room. With the introduction of retro-fitted recessed lighting, they are now more accessible then ever. They provide a sleek look and are perfect for spotlighting art or even a beautiful piece of furniture. If your budget doesn't allow for this, track lighting is an affordable and versatile alternative that still gives you a streamlined look, as well at the spotlight effect. It can be mounted on walls and ceilings. However, be sure to consult a qualified electrician to help you with light fittings.
Arced floor lights in the reading nook, shaded floor lamps in the entertaining area and dimmer switches are just a few other ways to enhance the mood of this space.
Floor Coverings
Space rugs are an ideal way to define and section off a large area. A thickly tufted rug in the reading area adds a feeling of warmth and style for the reader, and an element of comfort for members of the household who enjoy meditation or yoga.
Multi – Purpose Furniture and Furnishings
It is likely that some new furniture and furnishings will be required to properly decorate a square, large living room. The trick is to purchase pieces that pull double duty. Consider placing a sofa bed or a day bed in the entertainment area, to accommodate over night guests. Also a streamlined desk with an upright bookshelf, can double as a study and reading nook. Whilst a firm upholstered ottoman in the television area can be used as a coffee table, a place to rest your feet or a beautiful accent.
Creative Touches
This is the final and most enjoyable tip to implement. It asks that you are creative when undertaking the task of decorating that large, square living room. For example take the tip regarding sofa beds in the entertainment area and put your own spin on it, by substituting it for a sofa that transforms into a bunk bed. This way, you can accommodate more guests in a bed that is just as comfortable as the one in their own home. Another example is having your flat screen television professionally framed, such that it will look like an artwork that has been mounted on the wall.
Just because the room you are living in is shaped like a box, you don't have to be confined by it. Dare to decorate outside of the square by accessorizing a neutral palette with pops of bright colors, and patterned accents such as herringbone cushions for a living room that is all your own.