Prepping Your Beach House for Summer — The days are getting warmer and the sun is setting later. Spring has finally arrived, which means that summer isn't too far away. How delightfully exciting!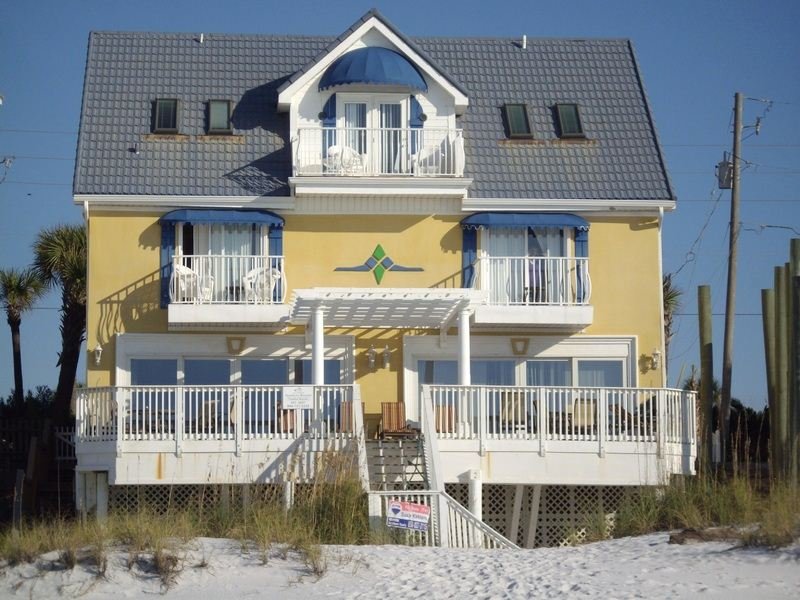 3 Simple Tips for Prepping Your Beach House for Summer
If you are lucky enough to own a house on the beach, you probably find yourself daydreaming about listening to the crashing waves, playing in the surf and sand, and taking in those gorgeous sunsets. However, if you really want to make the most out of your beach house, you really need to start thinking about prepping your beach house so you can turn your daydreams into a reality when summer arrives.
Install Rust-Resistant Hardware
Large windows and doors are one of the main appeals of a beach house. They flood the interior of a home with natural light and allow those cool sea breezes to blow in. However, despite the benefits windows and doors provide, there are some downsides associated with them, too.
Steel frames, door handles, and hardware that is made of other types of metal can easily be damaged by the corrosive nature of saltwater, which can result in rust that is more than just unsightly; it can be extremely expensive to repair.
In order to avoid expensive and unattractive damage, consider replacing any steel or any other type of metal that can easily corrode, such as brass, with rust-resistant materials. Aluminum, especially aluminum that has been anodized, is famed for its ability to withstand corrosion caused by saltwater.
Alternatively, if you don't want to go through the hassle of replacing everything, you can protect metals that are infamous for corroding by painting them with a high-quality and durable protective paint that is designed to ward off salt water.
Light Up the Night
Spending time at the beach is all about being outside. Splashing in the surf, playing in the sand, and soaking up the rays is what the beach life is all about. But what happens when the sun sets?
Just because the sun goes down doesn't mean you have to put an end to your outdoor living. While you are prepping your beach house for the summer, don't forget to add lighting elements to your outdoor spaces, such as the patio, the deck, and even the walkways.
There are so many wonderful outdoor lighting options available. If you have a pergola or any other cover over your deck, consider installing pendant lamps, or even better, a ceiling fan with a built-in light fixture to illuminate the space and keep the air flowing.
Spotlights can provide task lighting in those spaces where you might enjoy some nighttime fun, such as a tennis court, basketball court, or even an outdoor kitchen. Solar powered lights are a great choice for walkways and gardens that you might want to light up.
Outdoor lighting will not only allow you to fully enjoy the outdoors at any hour, but it will also increase the safety and security of your beach house.
Must Read:
Create Some Shade
Though the warm rays of the sun can certainly feel nice, they can also become unbearably hot – especially at the height of the day. Instead of having to suffer through the heat, block out the blaring sun by creating some shade for your beloved outdoor spaces.
Consider having a pergola installed over your deck, patio, or a garden that you really enjoy spending time in. They provide cool shade and add architectural interest to your property. Another option to consider is a retractable awning. You can enjoy the sun when you want to and with the push of a button, you can block it out and create some cool and comfortable shade.
If you are looking for a more natural way to add shade to your property, plant some shade trees (if your climate and landscape allows).
Wrapping It Up
A beach house is the quintessential summer retreat. It can be the foundation for relaxation, fun, excitement, and great memories that will last a lifetime. If you want to make the most out of your beach house living this summer, think ahead and get your property ready with some quick and simple – yet highly beneficial – preparations. You'll transform the space and make it even more enjoyable than ever before.