According to the latest statistics, the global fascination with home improvements sparked by 2020 isn't going anywhere soon. Rather, this industry should grow by 4.6% per annum, to reach a value of $1093.4 billion by 2029.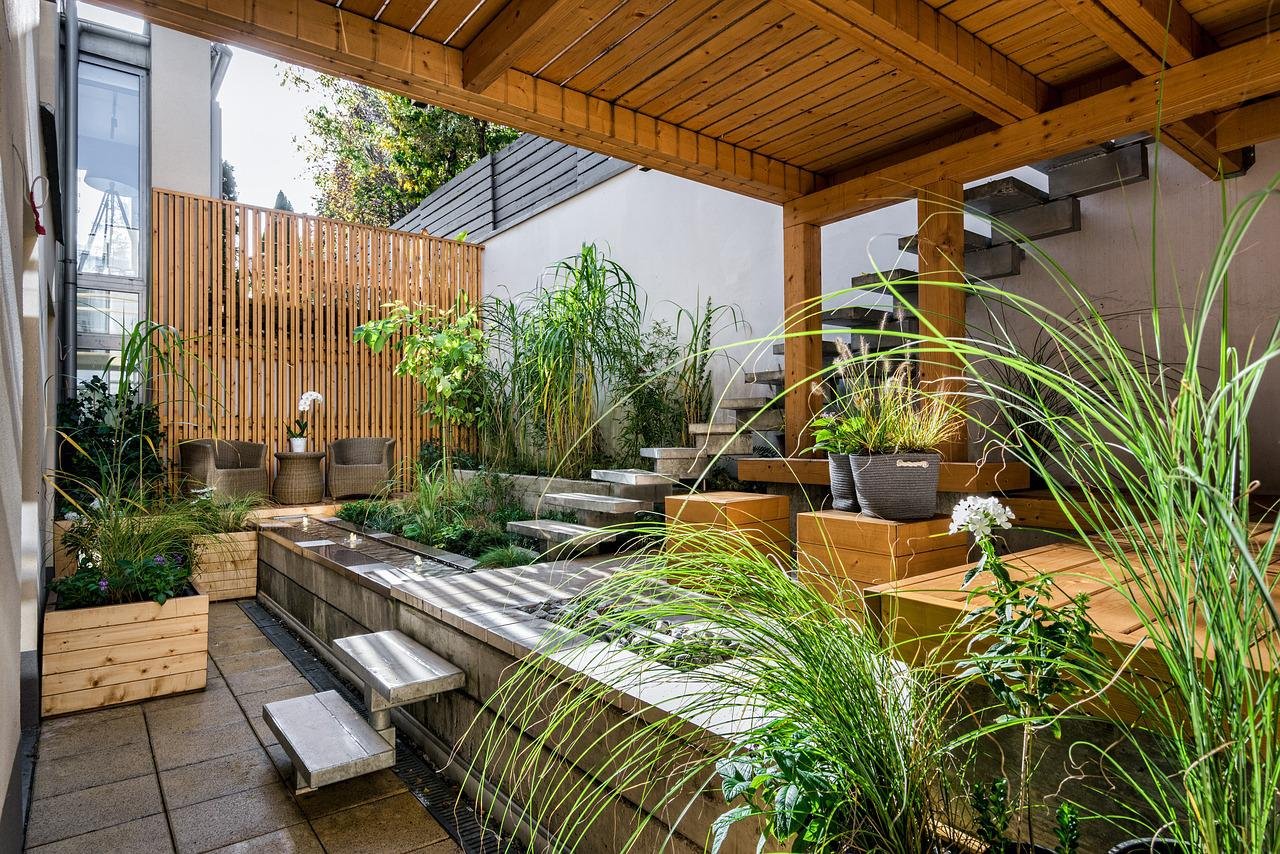 Are you one of the millions of homeowners o board with this trend and planning a spruce-up to get your patio summer-ready? could you do with a little inspiration right now?
Keep reading for some patio design ideas to get your creative juices flowing.
You don't need to spend a fortune to get your patio bang on trend this summer. A little imagination and some elbow greases are all that's required to get your garden party started.
Affordable Patio Design Ideas
Revamping your patio needn't involve a shopping spree or major changes. Often shifting things around to improve the layout of your area does the trick.
Consider creating two rooms on your patio by moving an outdoor dining table to one side and placing a seating area on the other. This is the latest trend in outdoor entertainment and works well for most outdoor spaces.
You can easily revamp your aging patio seating by repainting or revarnishing old furniture and recovering the cushions. Check out this page to see how a new set of cushion covers can give your patio furniture fresh appeal.
Recovering your cushions also gives you chance to create a sense of unity from those mismatched pieces you've collected over the years.
---
Read Also:
---
The Big Cover-Up
Overhead coverings are a big hit in the realm of patio design this season. Shady trees are all the rage, but not everyone has a convenient old oak tree perched over the patio.
You can make do with a color-coordinated awning, or put up a pergola instead. These overhead features double as a place to hang strings of lights or candle chandeliers for romantic or festive evenings and look great with a trawling vine draped over them, too.
Table Settings
Nowadays patios are dressing for dinner and elaborate table settings are the norm. Colorful tablecloths, flower arrangements, and collected items of rocker add color and appeal to every meal.
You can decorate your table to suit a theme or use pieces that mimic the style of your home. One designer claims their idea of the perfect patio is an interior room without walls. So, don't skimp when it comes to dressing up your patio.
Go With The Flow
You're already outside when you spend time on your patio, so why not make it an extravaganza of outdoor excellence. Container and hanging plants are a must for modern patios.
Another top tip is to plant colorful flower beds and ornamental plants around your patio and implement natural materials in your furnishings and decor.
Embrace Backyard Entertainment
The time, effort, and money you invest in your patio will stand you in good stead all summer long. A well-designed patio is ideal for relaxing on lazy afternoons with family, entertaining friends, or enjoying some quiet time after work.
Have these patio design ideas inspired you to attempt greater things? Browse our website for all the best tips to make your home more beautiful, comfortable, and welcoming than ever before.