Are you planning on upgrading your home or moving into a new one? If so, you have already decided on the best flooring and decors that will make your living space exquisite.
But have you thought about upgrading your garage? As a car guy having an organized and fully equipped garage is essential.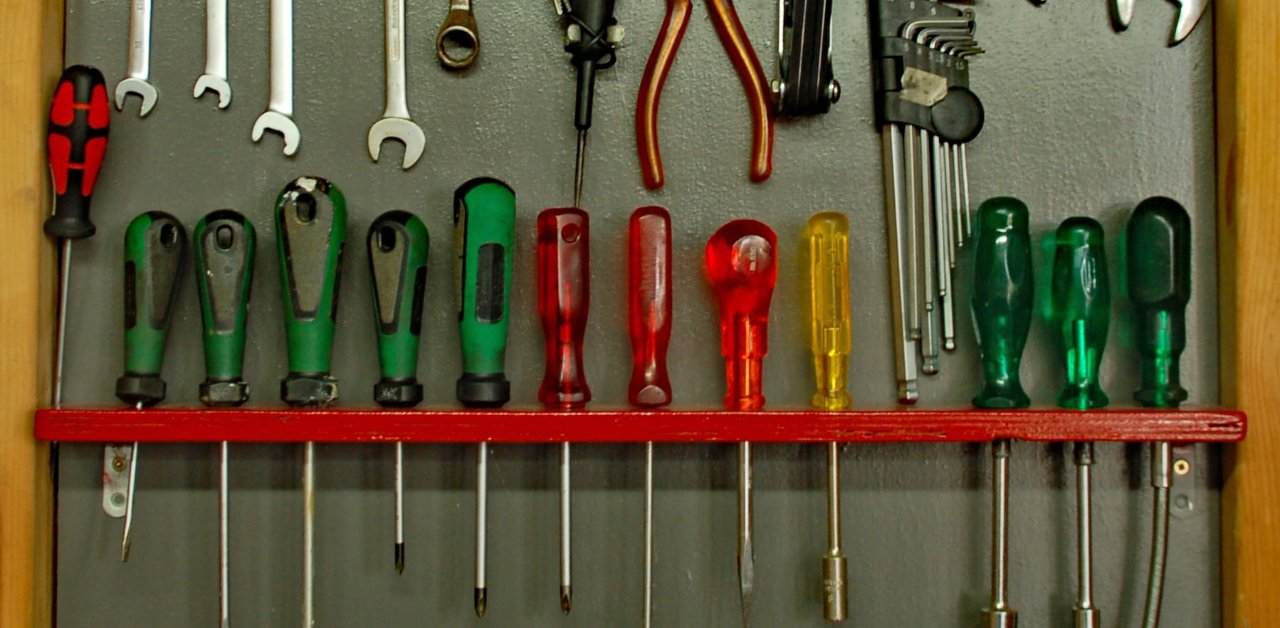 A well-organized garage will free up enough working space and enhance your safety. Besides, a fully equipped and organized garage makes handling DIY projects easier.
If you are tired of being stumbled over by garage tools and taking too much time before completing simple tasks, you should take action. There are important garage essentials that you should consider investing in.
Let's be honest: it's not possible to have a 10,000 piece of a tool chest, a paint booth, and a full-blown fabrication shop at your garage. But there is an affordable set of reasonable and must-have tools for your garage worth investing in.
So, do you know some of these garage essentials that you must have as a car guy? If not, worry no more.
Here is a guide on the most important garage essentials that every car guy needs to have.
A Workbench
A workbench is the first thing you should invest in. It's a crucial platform to handle most of your DIY projects from. You can design a workbench from an old solid-core door or a plank of medium-density fiberboard on top of two sawhorses.
If you want to make something more sophisticated, you can surf the internet. You can find various workbench designs that can perfectly suit your garage's needs from the internet.
If you don't have the time to design a workbench, you can go for the store-bought ones. There are durable and appealing ready-made workbenches that will suit the needs of your garage.
With between $ 100 and $ 600, you will find a store-bought workbench that will make working on your garage easier.
But for a workbench that will perfectly meet your needs, a craftsman's selection of modular workbenches might be the best option. Such workbenches can be customized to meet the unique needs of your garage.
---
Read Also:
---
Adequate Lighting
Inadequate lighting can affect the quality of your work. Besides, poor lighting increases the risk of being stumbled over or injured by tools while working.
Luckily upgrading your garage lighting is not costly or too difficult. You can opt for ceiling-mounted fluorescent light fixtures. They are easy to install and can offer the illumination needed for your garage.
However, ensure to choose bulb fixtures with wide reflectors or diffusers.
You can also go for the hanging shop lights. Such lights can have single, double, or four bulb fixtures hanging above the workbench. This will ensure proper illumination while working.
If you are prone to dropping and losing parts, you should invest in a portable work light. Besides, a portable light will be essential when peering into the crevices of your car.
Best Garage Flooring
A slab cement for your flooring might be suitable as it is. But an upgraded finishing will be more forgiving if you drop parts prone to breaking easily.
A tile flooring might be a good option for enhancing the appearance of your garage. It's easy to install and has various colors and style options. If you want the best flooring tiles for your garage, RaceDeck is one of the best tile manufacturing companies that you can contact.
If tile flooring is not your option, you can invest in other flooring options.
But if you still want to maintain the cement slab flooring, consider placing an anti-fatigue mat around your workbench. It will be more forgiving to parts falling on the ground. Besides, it will reduce the impact of the cold slab on your legs.
Tool Chests
If you have an assortment of tools, then garage organization becomes paramount. Otherwise, you will get frustrated spending one hour looking for tools needed for a 20-minute project.
As a new homeowner, you can invest in a 26 by 12-inch tool chest. Such a footprint will not occupy much space and will offer enough storage space. You must ensure the footprint has enough drawers to store all your items.
A roller cabinet and chest combo will be the best option if you have a larger haul of tools. Roller cabinets and chest combos are usually at least 16 inches deep and 26 inches wide, providing the needed space for your large haul of tools.
General Storage
General storage is essential in storing individual tools and equipment such as hammers and extension cords. Open shelving and enclosed cabinets can be a good storage option for such equipment.
You can also configure metal frame shelving systems to a single standing shelving unit that can serve as a quick workbench. The metal frame shelving units are suitable for keeping larger items such as lawn tools out of your way.
If you want general storage that is not sophisticated, you can opt for individual tool hangers. The hangers are readily available in local stores and are quite affordable.
Power Strips and Extension Cords
If you are always hunting for power outlets, you should invest in power strips and extension cords. If you want a power strip that will handle corded tools and cordless tool battery charges, a four-foot, 10 outlet power strip is the best option.
But to have an easy time while working on your car, go for ceiling-mounted retractable power strips. They are more flexible and eliminate the necessity of dragging power cables across the floor.
If some of your projects will extend beyond the garage, a 50- to 100-foot extension cord might be suitable. However, ensure the cord is rated for outdoor use.
The Above Are the Most Important Garage Essentials
As a car guy having an organized and fully equipped garage makes your working easier and improves safety. Thus, you must know the garage essentials to invest in to enhance the organization of your garage.
Did you find the content in this article helpful? For such great content, check our other blog posts.