A base garage is functional and can get the job done, but many people want to upgrade their space and make it look outstanding.
More people are using their garages as an extra living space, studio, or for something other than storing their cars and things.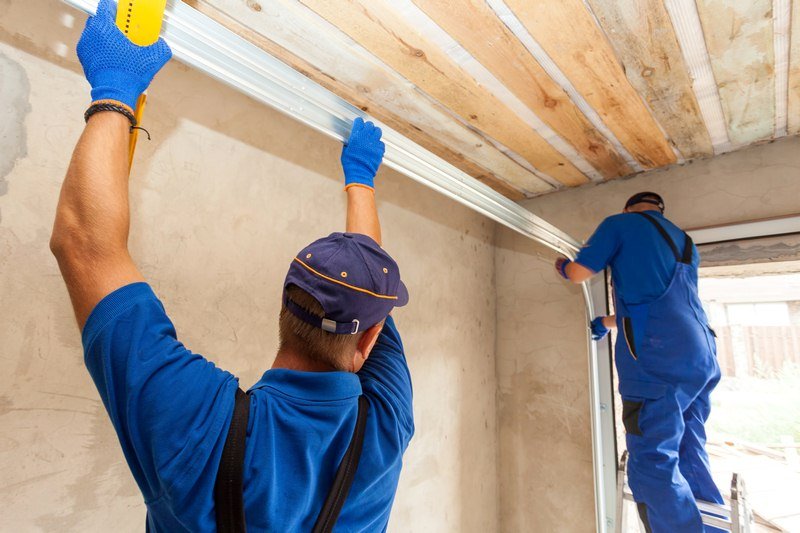 If you're stuck and trying to figure out the best garage remodel ideas, we are here to help. Continue reading this article to learn the best ways to remodel your garage.
---
Read Also:
---
Redo the Floor
Upgrading the way your floor looks makes a big difference throughout your entire garage. You can look into something like epoxy garage floor paint to make a positive impact on the overall look of your space.
If you have a concrete floor, it might be cracked because of its age. You can choose to have it resurfaced to make it look and function better.
Use foam mats to park your car on to prevent damaging the floors. They aren't expensive, but they make a big difference in the look and the lifetime of your garage floor.
Increase the Insulation
If you want to be out in your garage painting, woodworking, or doing something else, you need to increase the insulation. Whether it is winter or summer, you won't have ideal conditions for hanging out in your garage if it doesn't have enough insulation.
Failing to put proper insulation in your garage isn't only going to cause problems for your garage, either. There are rooms that adjoin the walls and ceiling of your garage, and without proper insulation in the garage, it will make it challenging to regulate the temperature within the house.
Paint the Walls
Painting the walls will make a big difference in how the room looks. If you already have the floor the color you want it, don't paint the walls a color that is going to clash with the floor.
Your garage might not be the best place for an accent wall depending on how you'll use the space, but if you're so inclined, you can create one. You might even consider putting in a mural.
Build a Loft in Your Garage
If you don't want your belongings sitting on the floor in your garage, you can create a loft. Having a loft means you'll be able to fit your car in your garage, along with all your things.
Lofts are an easy way to organize and makes your space look larger. You don't have to create a large loft. Even a small loft will make a big impact on efficiency and organization.
Improve the Lighting
Having better lighting in your garage makes your space look larger. When you have better lighting in your garage, you'll feel better about driving your car into your garage at night.
You can put motion sensor lights, lights that are on timers, plain switch lights, dimmer switch lights, and any other type of light you can think of to boost the light in your garage.
If your lights are dim after the sun goes down, it will be hard for you to use your space. If you don't want to rewire your garage, you can use standing lamps to light your garage or wall mount lights that use batteries.
Install Windows
Windows can open up the whole room. If your garage doesn't have any windows or only has a small window, that makes a big difference in how you feel about the room.
If you're getting a new garage door, you can choose one that has windows in it and make it easier for you to get the new look you want.
Change Your Garage into another Room
If you choose not to have a car or you don't mind if it is left outside, you can use your garage space for other things. When you have a growing family, it might become necessary to use the garage for a kid's room.
Teenagers love the feeling of being independent, and you can create that space they want by allowing them to have their room in the garage. A garage conversion can be a big project, but the pay off is worth it if you get a space that functions the way you need it to work.
Decide If It's Time for a New Garage
If you've been looking at your garage in dismay because it is falling to shambles, it may be time for a totally new garage. An old, outdated garage can hurt your home's value and make it less than enjoyable to live in.
You might find it is time to put a totally new garage on your home. If you create a new garage, you'll be able to customize it and make it work for your lifestyle. Maybe you want to host parties or have friends over, and your garage is the place you want to do it.
Sometimes it is less expensive to get a new garage than to try and fix a garage that is falling down around your ears.
Redesigning With These Garage Remodel Ideas
Now you have some great garage remodel ideas and can start working on upgrading your space. An upgraded garage can make you feel like you have a whole new space available.
Do you need help with more home improvement projects? Our site is full of articles that can help you as you're working on your projects.
Browse our site, find your favorite home improvement articles, drop a bookmark, and come back soon to read more.