Full-size pickup trucks have great demand in the USA. According to some data and statistics in 2019 up to the third quarter, more than nine million light trucks have been registered and it is expected that up to December closing it maybe 12 million.
What about the pickup trucks? A record number of 2 million have already registered and another 0.8 million are projected to be registered.
The most popular Trucks are –
Ram Pickup
Honda Ridgeline Pickup
Toyota Tacoma
Ford F-series pickup
Chevrolet Silverado pickup
Toyota Tundra Pickup
Let's have some important issues about these useful cars in detail.
Ram Heavy Duty Pickup
There are two very good models in the 2500 and 3500 series were available in 2019. It has a turbo-diesel engine that has made  1,000 lb of torque.
It can easily carry 35,100 lbs. and a Ram HD is superb to move a payload of 7,680 lbs. You will find basic to the luxurious types of trucks. For off-roading Ram 2500 Power Wagon is a great choice.
---
Read Also:
---
Honda Ridgeline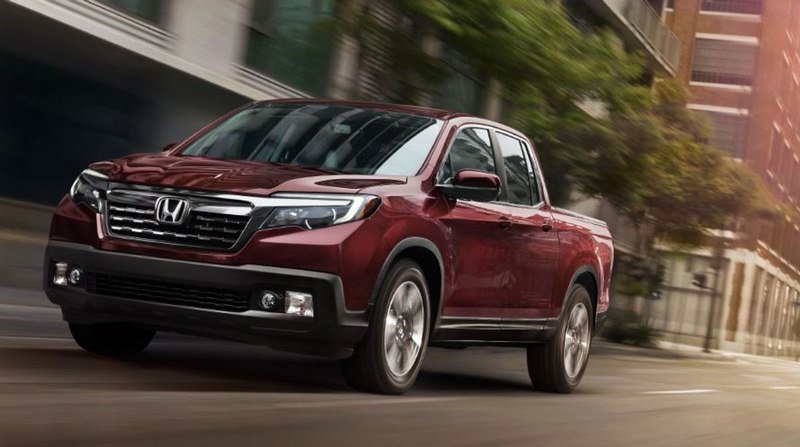 If you want to have a feeling of a car and at the same time you also want to haul the capacity of the truck, the Honda Ridgeline is the right choice.
This vehicle will ensure your satisfactory level. The Ridgeline's body is perfect as a car and it has a spacious pickup bed as well.
Toyota Tacoma
Toyota Tacoma is an amazing choice in America as a mid-size truck. It has a crew cab and extended styles. This car has six trim levels and it also is perfect for off-road duty.
The power of that car is produced in a 4-cylinder or a V6 engine and it can manage a weight of 1440 lbs. While in a trailer is can carry a payload of 6800 lbs. You will also amazed by its great outlook also.
Ford F-Series
Ford F series super duty has been redesigned just before two years and make a huge impact in the pickup truck market.
It has three great models, F-250, F350 and another one is F-450. It's a cab style and six trim level makes a super choice from basic to luxurious.
The engine is based on Gasoline and turbo-diesel V8 engines strengthen it to be the boss of the road. It has a good capacity of 7640 lbs.
Chevrolet Silverado
Just redesigned for 2019, it has become a favorite one for the customers. The Silverado 1500 light-duty and full-size pickup truck have a good variety.
It has six powertrains and 8 trim levels which have an off-road-ready Trail Boss version. It has a turbocharged 6 cylinders and a turbocharged 4 cylinder engine. It can carry a payload of 2250 lbs.
Toyota Tundra
It is a full-size duty truck and Texas built Toyota Tundra has been continuing production for almost 15 years and surprisingly without any redesign.
There are two V8 engines of Tundra makes it efficient, protector of crash test. It's a mixed cab style, trim levels are limited but bed lengths are good enough. The maximum is 1730 pounds and the minimum range is 10,200 pounds payload capacity.
What do you think now? The description hopefully helps you to take the decision in a quick time.