Did you know that moving company prices are 20-30% lower during the winter months?
This is because fewer people choose to move during the winter. And there are several reasons for that.
Many rental leases expire during the summer months. Children won't have to switch schools in the middle of the year. More housing is available on the market, and the weather tends to be more cooperative, too.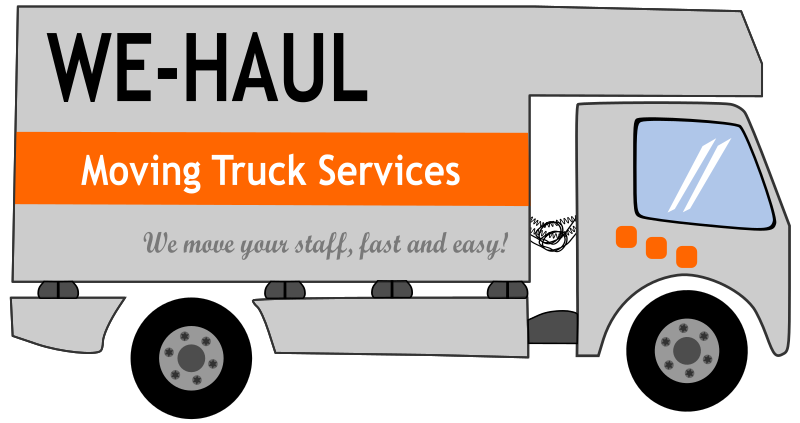 If you're looking at a winter move that just can't wait because you've found the home of your dreams, don't fret. With the right tips for moving house in winter, you'll be settled into your new home just in time for the holidays.
Hire Professionals You Trust
Moving houses is hardly a one-person job, even when the weather is right. And if you have children or pets, it can be even harder to ensure that your move is getting the attention it deserves.
Not only is moving during winter more affordable than moving during the summer, but it's also a little more reliable. This is because many professional moving companies keep their most seasoned veterans staffed during the slower months.
What does that mean for you? Fewer delays, fewer damaged or broken items, and more personalized attention to your situation. Companies like Pearson Moving will ensure the highest quality of care for all of your stuff.
---
Read Also :
---
Organize
Whether you're moving in the winter months or during the summer, every move will require organization.
Start by setting aside the items you can afford to part with. These could include outdated or broken furniture, ill-fitting clothing, or appliances you won't need in your new home.
Then, use a single, climate-controlled area for packing. Keeping your packed belongings in one room will allow you to close the other doors in your house, making it harder for the heat to escape.
Plus, it'll make it easier for your movers to find and transport your belongings quickly without having to venture to other parts of your house.
Lastly, remember to appropriately label each of your boxes, that way you know where to find everything as you begin unpacking. And don't forget to include silica gel, plastic wraps, or other packaging materials to help absorb excess moisture.
Prepare Your Vehicle
Your personal vehicle can be used to store valuables and other items you'll need immediately following your move. Some things you might pack in your vehicle include:
Medications for yourself and your family members
Changes of clothes
Warm clothes, including durable work gloves and waterproof, slip-resistant shoes
Priceless or irreplaceable items
Computers or sensitive electronics
Any paperwork that's essential to your move, including birth certificates and social security cards
Additionally, you'll want to prepare your car for any inclement weather conditions, like snow and ice. Your car's winter emergency kit should include:
Snow tires, tire chains, or tire studs (depending on what's legal in your state)
Winter-proof windshield wipers
An ice scraper
A snow shovels
Salt or kitty litter to melt ice and snow
Roadside flares
Warm blankets
Jumper cables
Extra food and water
First-aid supplies
In case of emergency, have your license, registration, and insurance easily accessible. If you have roadside assistance, save their number in your phone, and know where your nearest repair shops are in case you need a last-minute towing.
Prepare Your New Home
Before your movers arrive, there are several things you should do to ensure that your new home is ready for move-in.
In general, it's a good idea to get your utilities turned on a few days or even a week before move-in. This gives you a chance to make sure your water, heat, and electricity are all working properly and ready to withstand the winter.
Also, inspect your home for any faulty insulation. Check your windows, doors, and other gaps to make sure warm air isn't leaking out. This will save you on costly energy bills and repairs later on.
And remember to protect your flooring, too. Nobody wants their new floors to be caked in snow, ice, and mud. Not only is it unsightly, but it can also cause someone to slip and fall.
Ask your moving company if they provide floor protection. If they don't, pick up a roll of protective, non-slip paper or film from your local hardware store.
Clear Pathways
Remember that safety should always be your top priority during your winter move. As such, it's important to keep any walkways, driveways, sidewalks, and steps clear of ice and snow.
You can use some of the salt or kitty litter from your car's emergency kit to help melt it down quickly, or you can use an old-fashioned snow shovel. You might also consider investing in a snowblower.
Expect Delays
Remember that moving in winter means fewer daylight hours to get your work done. This means you likely can't cram 10 hours of work into a single day, especially with the sun setting before 5 p.m.
Manage your time wisely, and split your work into two days if needed.
Keep an eye on the weather and be ready to adapt. If heavy snow is in the forecast, know when your city or municipality plows and salts the roads.
Most importantly, stay in contact with your moving company and ask about their policies for rescheduling.
Don't try to work through unsafe weather conditions. Not only can this cause bodily injury, but it could also lead to preventable damages to your furniture.
Your Winter Move Made Easy
Sure, people prefer to move during the summer because of the weather. But sometimes, a winter move is unavoidable. And with the right tips, it doesn't have to be scary.
Preparation, adaptability, and hiring a moving company you trust are the best ways to ensure a smooth relocation during the winter months.
And once you've settled in, you might be inspired to change up your home's interior! If that's the case, be sure to check out our design ideas for every room in the house.