An excellently arranged patio adds function and luxury to your alfresco. And the furniture is one way to make your outdoor space livelier — a table and a set of matching comfortable chairs can transform your ordinary patio to an aesthetic dining or partying space.
Don't miss the chance to explore your outdoor-living opportunities in whatever space you have, whether a pocket garden or a balcony. They create ideal venues for memorable family time.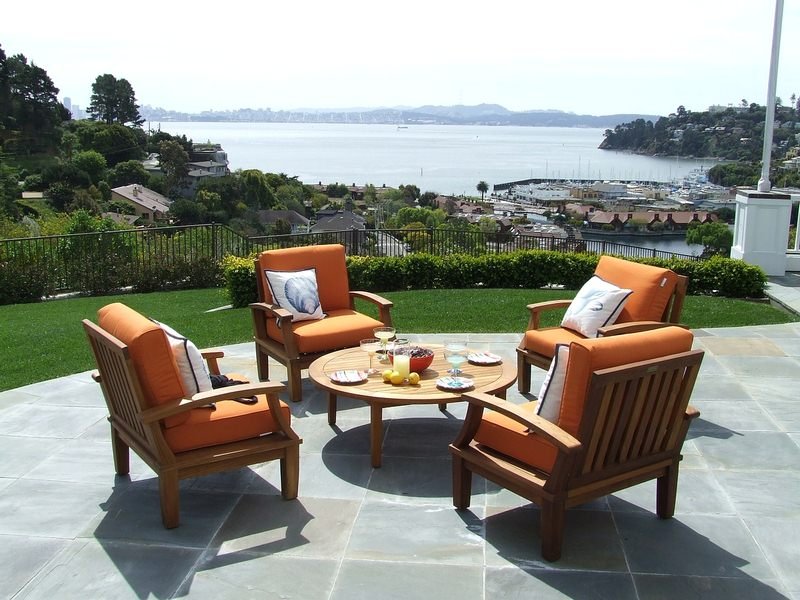 So, have you been thinking about how to enjoy the full benefit of the spaces outside your house? Well, there's no limit to your options when it comes to the types and styles of furniture you can use.
Patio furniture also comes in different colors and sizes. But how do you find a set that fits your space and outdoor living expectations perfectly?
11 Points to Consider When Choosing Your Outdoor Furniture
Here's the ultimate guide to selecting the right furniture for exterior use. Remember, proper planning will make sure your outdoor space remains appealing for years.
Discover the diverse and value-for-money factorybuys outdoor furniture.
---
Read Also:
---
Draft a List
The first step is to think about how you'd love to utilize the space outside your house. Is it going to be used as a space for dining during warm nights? Do you intend to use it as a reading area or will it be the venue for family birthday parties?
Draft a list of whatever you'd love to use your space for and let it guide you to picking the kind of furniture you want. The listing will help you determine the must-haves and the things you don't need.
Try the Set
Make sure to try your patio furniture before you carry the set home to check if they are as comfortable and inviting as your interior set. You don't want to have a seat that won't match the luxury of your inside dining area when you finally decide to host it on your balcony.
Go for an outdoor chair with cushions and pillows to maximize coziness or have custom-made paddings if the set doesn't come with cushioning. Specialists recommend hammocks and daybeds for added luxury out-of-doors.
Compare Prices
The cost of patio sets like outdoor furniture chaises will be primarily determined by the material, size, and design you go for. Most times, people link a high price tag to good quality, but that's not always the case.
Compare the different quotes when searching around and you'll notice that some pricey pieces are really not the best quality.
Plus, you want to consider other critical factors when deciding about price— remember, ideal outdoor pieces should be; functional, affordable, long-lasting and easy to clean and care for. Choosing your favorite style also matters for your overall satisfaction.
Consider Easy Care Options
Spare most of the hours you spend on the garden-side for relishing your space instead of maintaining your furniture by considering easy-care options. Try teak, metal, cedar, or the all-season wicker types will remain sparkling with only a little cleaning and serve you for years.
Think about Storage
Your set of patio furniture will serve you longer if you store them in a safe place like the basement when the season is not favorable.
Even the sturdiest furniture sets, such as teak chairs, serve longer if stored when they aren't in use. If you have limited storage space, look for a foldable patio set or one that's easy to disassemble for easy storage.
Color Choices
Remember, you aren't limited to the range of colors you can have for your alfresco pieces. Get away from the natural wood and metal designs and try the many colorful finishes in the market so that your patio maintains a stylish look all through.
Quality is Key
Don't settle for cheap plastic resin types that will only look good for a year or two then start to lose their color and weaken after exposure to months of sunlight. The same may happen to some wood and wicker designs. That's why you need to shop carefully, going through consumer reviews, before paying for any set.
Add an Outdoor Rug
Place an all-weather rug underfoot to add more fashion and function to your patio. Years of textile tech have brought quick-drying outdoor rugs to ensure buyers have a range of easy-care options to select from. Taking care of the underfoot is essential in making sure you bring the same luxury in the interior outdoor.
Look for Dual-Purpose Furniture
Consider designs that can fit many uses and go well with most of your outdoor activities. Avoid pieces that will limit how you utilize your patio or exclusively single-purpose designs.
Which shape? What size?
You also want to go with a size and shape that fits your space. How large is your patio? Remember, large furniture will occupy all the area in a small yard, while small furniture may leave too much-unoccupied space in a large balcony.
Patio sets also come in different shapes to match the style, so it is advisable to choose wisely. Measure your space up front to avoid any complications or regrets.
Think Accessories
Outdoor spaces can be greatly upgraded just like their interior counterparts. Throw pillows and cushions are an excellent way to offer extra comfort while also adding to the beauty of your yard. Buy products meant for exterior use so they can withstand all weather conditions.
The two most popular materials used for open-air furniture are spun polyester and solution-dyed acrylic because they are moisture resistant, and also resilient to mildew and staining. You also want to consider fabrics meant for outdoor use because they are resistant to fading.
Your open-air cushions should have vents to allow for air circulation and faster drying after summer and spring washes.
Wrapping Up
There are special considerations when it comes to selecting the type, size, color, and design of furniture to use in your yard or balcony.
Follow the above guide to make sure you don't miss on the essential points. You want to take your time when choosing a set because this is a big purchase that should make your outdoor living enjoyable for years.