In recent years, quartzite countertops have emerged as a popular choice for kitchen design, rivaling marble, and granite.
But what makes quartzite countertops worth considering? Let's delve into the pros and cons of quartzite to understand why it has become a sought-after material in kitchen design.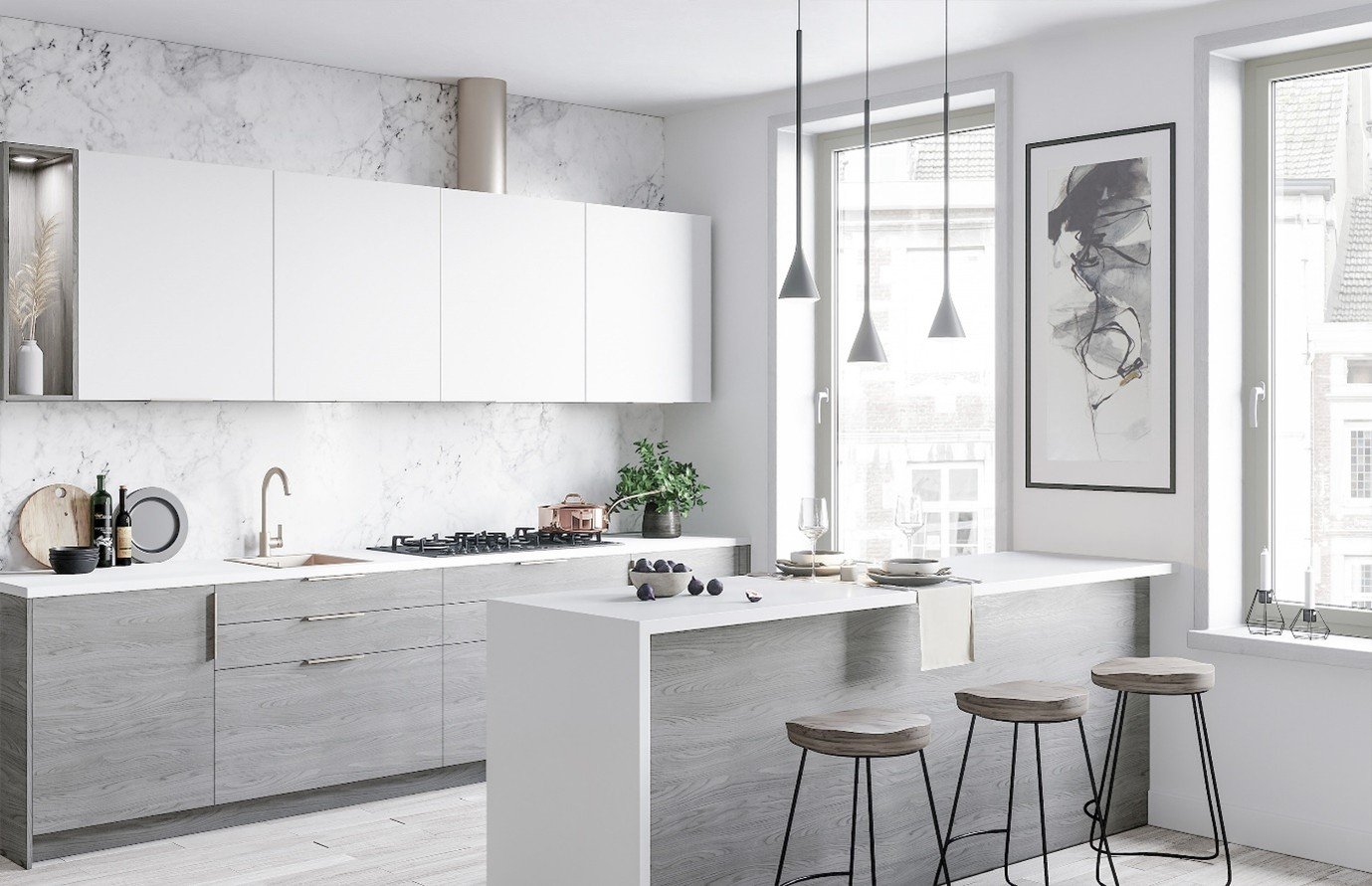 Understanding Quartzite Countertops
Quartzite is a natural stone renowned for its exceptional beauty and durability.
It is formed when quartz sandstone undergoes intense heat and pressure, resulting in a metamorphic rock with stunning aesthetics and robust characteristics.
It is important to note that quartzite should not be confused with quartz, which is a man-made material consisting of ground quartz, resins, and polymers.
Pros of Quartzite Countertops
1. Beauty
Quartzite boasts the natural beauty of marble but with a more affordable price tag.
Available in a wide array of captivating hues and patterns, quartzite slabs can be found in shades ranging from rich greens and burgundy reds to pristine whites and blacks.
Different finishes, including polished, leathered, and honed, further enhance the aesthetic appeal of quartzite countertops.
2. Durability
One of the key advantages of quartzite countertops is their exceptional durability and longevity.
---
---
Ranking higher than granite on the Mohs hardness scale with a rating of 7/10, quartzite is highly resistant to chipping and breaking, ensuring that your countertop remains intact even with regular use.
3. Heat Resistance
Quartzite countertops exhibit remarkable heat resistance, making them impervious to damage from hot objects or UV rays.
This feature provides peace of mind when placing hot pans or pots on the countertop, as they won't be harmed by the heat.
4. Easy Maintenance
Cleaning quartzite countertops is a breeze.
Unlike marble, quartzite is not susceptible to etching from acidic substances.
Simply use an all-purpose cleaner or a wet rag to wipe the surface clean.
Cons of Quartzite Countertops
1. Porosity
Quartzite is a porous material, necessitating regular sealing to protect its surface.
Without proper sealing, quartzite is susceptible to staining.
Promptly cleaning up spills is crucial to prevent any stains from permeating the surface.
2. Susceptibility to Scratching
While quartzite countertops are durable, they are not entirely impervious to scratches.
It is important to avoid placing metal objects directly on the surface and exercise caution when using knives or sharp utensils.
3. Higher Cost
Although quartzite is more cost-effective than marble, it is still a natural stone and therefore carries a higher price compared to manufactured materials like quartz or porcelain.
The Allure of Quartzite Countertops
The natural beauty of quartzite countertops lends itself to a variety of interior design styles.
If you desire a luminous countertop, pair a quartzite slab with minimalist white or wooden cabinets.
For a bolder statement, opt for vibrant quartzite slabs in shades like blue or red to create a focal point in your kitchen.
Regardless of your design preferences, investing in a quartzite countertop ensures a durable and long-lasting addition to your kitchen that will withstand the test of time.
Shop for Quartzite Countertops Online
To explore a wide selection of quartzite countertops, visit the Marble Systems website.
As a leading natural stone supplier, Marble Systems offers a range of high-quality quartzite slabs that can be conveniently browsed online.