A new construction project's foundation starts with excavating and demolishing old structures and laying the groundwork for the new design. And it requires the right contractors to finish the project.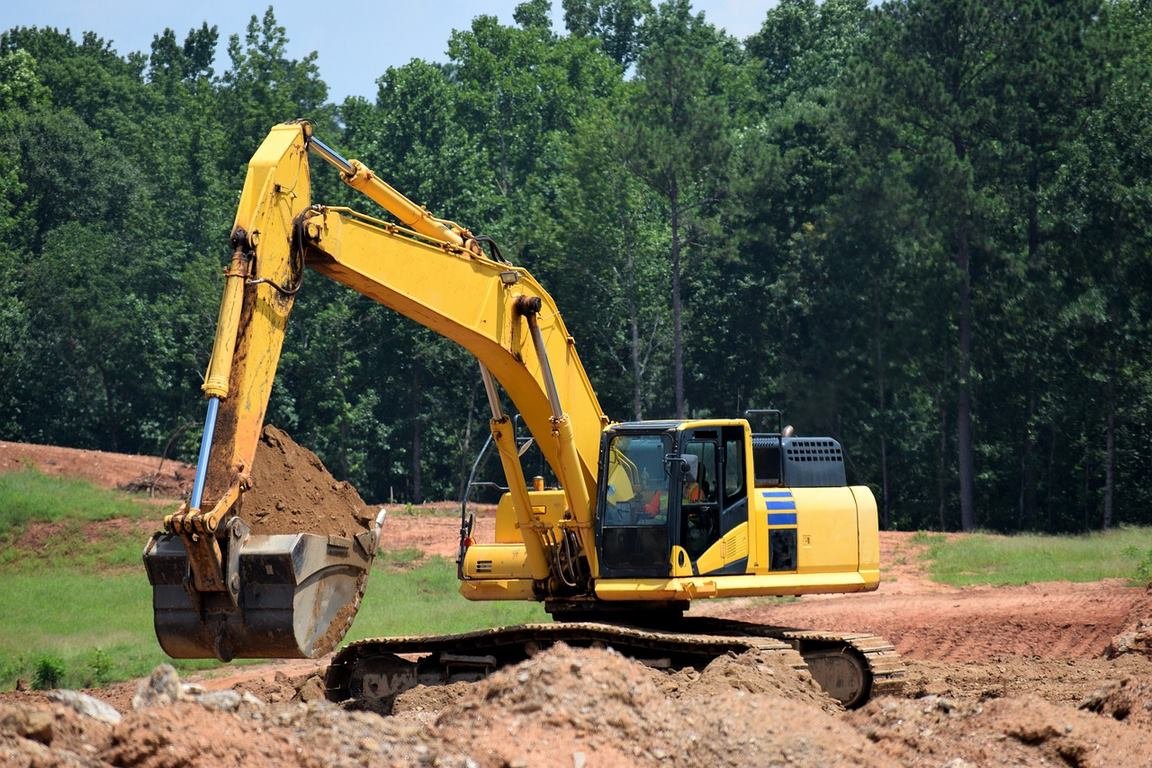 When it comes to excavating property, it's best to get the help of a qualified professional excavating contractor who can plan and implement the project thoroughly and efficiently.
An excavation contractor is essential for any renovation as they move large boulders, mud, and trash. But many people find it challenging to locate the best excavating contractor.
Asking the appropriate questions is the fastest method to identify the best excavation contractors. In this article, we will tell you Questions to Ask Before Hiring an Excavating Contractors to hire the best.
Question to Ask Before Hiring
Does your Business Have a License and Insurance?
Before choosing excavation contractors, you should inquire about their licensing and insurance status. The response may help you distinguish between legitimate and fraudulent companies and choose the best contractor in your area.
Excavation work is complex and often involves moving a lot of heavy rocks, so it takes a lot of people to do the job.
When it comes to heavy machines, you want to be certain that the people operating them are properly trained and qualified. And make sure their insurance and licenses don't expire before or during the project.
How Old is Your Business?
Wherever you start, you don't want your job to be the first one your commercial excavation contractor finishes.
So, it's essential to inquire about their job history, such as how long they've been in operation. Some people may feel more secure knowing that a contractor has been in business for a long time.
---
Read Also:
---
What's your Experience with Similar Projects?
There is several expertise in excavation. Your excavating company should have an excellent track record of successfully performing similar tasks. Also, look for expertise in clearing and grading lots before a building project.
If you're looking for an excavation company specializing in your job, it'll save you a lot of time and difficulties. As a general rule, you don't want your property to become an experiment for someone just getting started in the industry.
Do you Provide a Timeline?
Excavation contractors should be able to anticipate the start and finish dates of any project. The contractor should be able to provide a precise estimate of how long it will take to complete the excavation job after inspecting the area.
Also, contractors may need more time to cope with unforeseen obstacles during their work. Besides that, the sooner they complete the excavation process, the better to minimize additional charges.
What is the Project's Overall Cost?
You should discuss payment early to minimize issues during excavation. After inspecting the area, most contractors put in an estimate for the project, which they confirm after the job is complete.
If you agree with the overall cost, decide on a payment plan that includes a down payment and progress payments. But remember, avoid hiring a contractor if he demands full payment before beginning work.
Do you Have Any References for Past Clients?
You may learn about a company's culture and business procedures by talking to its prior clients. Customers who have had comparable work handled by a reliable excavating firm should have no trouble suggests.
There are several other services that might be utilized to get the intended outcome. Excavation projects may cost you a large amount of money, so you want to be sure that the business you use is dependable and can finish the job on time and without delays.
Is There a Guarantee on Your Work?
Professional companies can provide you with a guarantee of their work as one of their services. Because they only ask for payment of their rates once they've completed their services. So, make sure the contractor guarantees that they will do it correctly.
Does your Company Provide Any Other Services?
Ask your company excavating contractor for more services. Excavation isn't always the only service required to finish a job. A business's ability to do a specific service may save you a lot of time and effort in the long run.
What Happens to My Property?
If an excavation contractor tells you that they can do a job without disturbing your property, they are not telling you the truth. There will be a huge mess, especially if a lot of digging happens.
To ensure minimal interruptions, inquire about the excavation contractor's plans for cleaning after finishing work. It's essential to know how the contractors will deal with the mess they leave behind after completing the project.
What Will Happen to the Waste?
While excavating in your garden or basement, you're very sure to encounter some soil levels. Choosing a reputable excavation company will ensure that you won't have to worry about cleaning up the mess they leave behind. When the project is over, ask the contractor how they plan to dispose of the soil.
Can I Receive a Written Agreement?
It is possible for excavation companies to promise you excellent work orally but not be able to deliver on that promise. For your safety, be sure that a contract is in place that specifies the work they will do.
The contract should contain details such as the expected completion date, the supplies required, and the cost of those items.
Conclusion
When it comes to completing your excavating job, a contractor can put your mind at rest and assist you in preventing any issues.
Remember, excavation entails a lot more than just excavating. Getting the best result needs both land development and strategic planning.
The article on Questions to Ask Before Hiring an Excavating Contractors can assist you in determining whether or not the professional is qualified for the position.
Make sure to choose just those professionals who have had previous expertise in this industry and are fully insured and bonded.