Rattan furniture and decor are all the rage right now and it's not hard to see why! The natural earthiness that rattan can offer goes well with so many interior styles.
Read on to find out what rattan is and why it's so popular. Plus some helpful styling tips to help spark the imagination.
What is Rattan? And When Did it Become so Popular?
Rattan is a sturdy climbing vine that is native to Indonesia, Malaysia, and the Philippines.
It's sometimes confused with wicker and cane. Wicker is the name of a weaving method, not a material in itself.
Cane is the skin of rattan plants that bends easily and is often used for making chairs.
Rattan furniture was on-trend throughout the 1970s and although it never really went away, its popularity has steadily increased over the past few years.
And it looks like that's not going to end anytime soon.
Rattan is most famously connected with the bohemian style of the 70s which has been revived into its modern versions today.
However, rattan furniture and decor can be found in interiors with styles ranging from cottage chic to coastal, minimalist, retro, and Scandi.
Reasons to Love Rattan Furniture and Decor
Beyond its good looks, there are so many reasons to love rattan. Here are a few:
Warmth & Texture
Most people fall in love with rattan because of the warmth and texture it offers.
Whether you've got a boho-chic home or lean more towards cottage charm, rattan can add an element of understated beauty that works with almost any color scheme and style.
---
Read Also:
---
Versatility
Rattan can be used to make a huge range of beautiful furniture and decor items. From bookshelves to armchairs, pendant lights, coffee tables and so much more.
This means more opportunities to coordinate your decor and purchase items that are meaningful to you.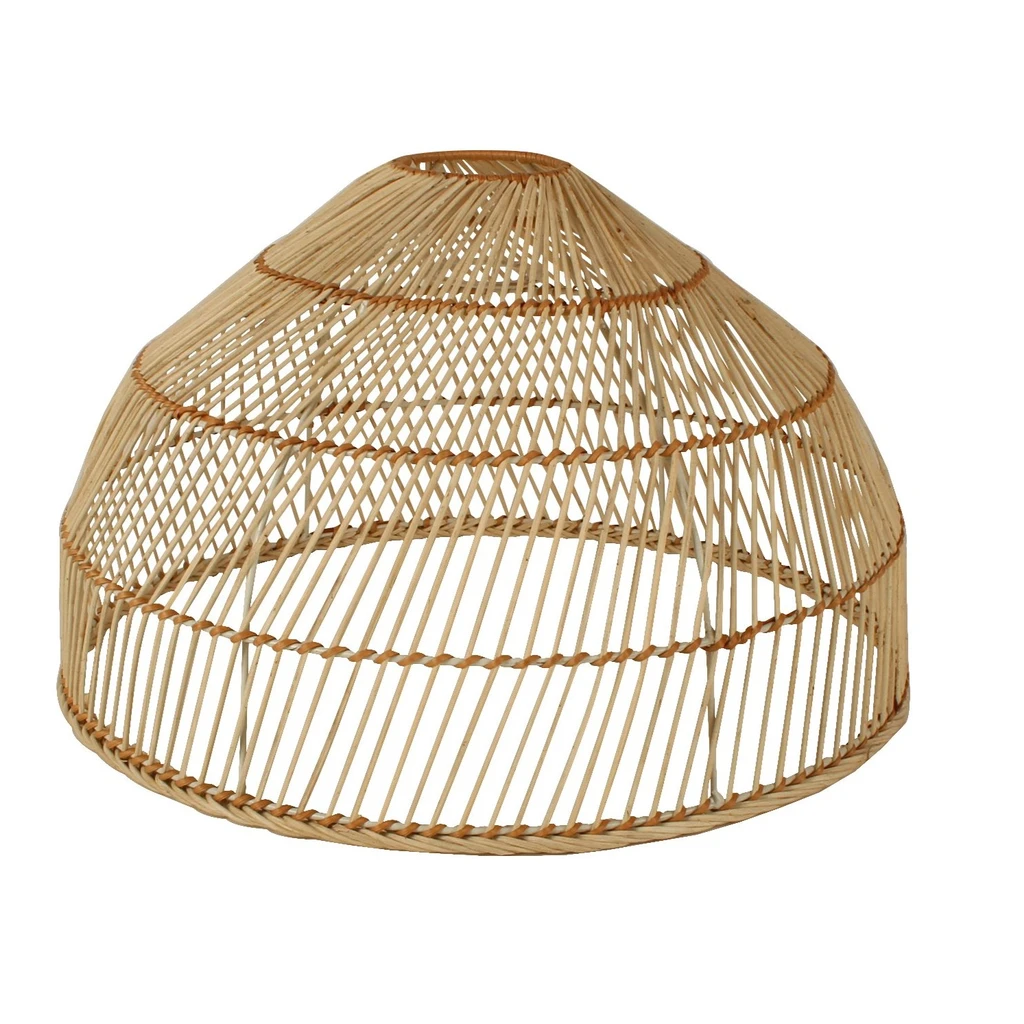 As a lightweight material, rattan furniture items are easy to decorate with and move around as needed.
When kept indoors, rattan items require minimal maintenance to keep looking great. Just simple monthly dust and an annual wash usually do the trick.
Sustainability
As a fast-growing climbing palm, rattan is one of the more sustainable materials out there.
It only takes about 5 to 7 years for it to grow back, which is much faster than hardwoods which can take decades.
As a natural material that can be recycled or composted at the end of its life, rattan has less of an environmental impact than plastics and synthetic materials.
Ways to Incorporate Rattan in Your Home
Wanting to get on board the rattan wave but not sure how? You don't have to go out and replace all your furniture with rattan options.
Instead, look at incorporating rattan in small details and accents. Below are some great ideas to help get the inspiration flowing.
Occasional Chair
An occasional chair is the classic rattan statement piece that is perfect for lounge rooms, bedrooms, and reading rooms. Add some linen or wool throw rugs and cushions to provide a nice contrasting texture to the warm rattan.
Sideboard Cupboard
Sideboard cupboards and buffets are a great way to stay organized and stylish. Their surface provides the opportunity to create layers and draw the eye upwards.
Keep it understated with natural rattan or go bold with black rattan for a more modern, industrial look.
Coffee Table
A coffee table is a functional and aesthetic item that can help pull a whole room together.
Rattan coffee tables find a great balance between eye-catching and understated. You can use them as a statement piece, but they will also let your other favorite decor items do a lot of talking, bringing harmony to the room.
Bedside Table / Side Table
Bedside tables and side tables with a handwoven rattan insert are perfect for storing your essentials and dressing up the bedroom.
Complement the look by adding a draping plant-like Devil's Ivy, a gorgeous smelling candle, or a stack of your favorite books.
Pendant Lights
Pendant lights are the perfect way to add atmosphere to any room. Rattan pendant light in Australia come in all kinds of shapes and designs, whether you want to go big and bold, or soft and understated.
If you don't have the right space or ability to install pendant lights, try a rattan table lamp instead.
The color and texture of rattan look stunning when a warm light bulb shines on it.
Mirror
Unique mirrors are all the rage now. They're a great decor item if you don't want to clutter up the house because they reflect light and create an open, spacious feeling.
Plus, hung on the wall they won't take up any more precious floor space. Rattan frames add a lovely natural touch that looks great on white and colored walls alike.
Hopefully, you've found some rattan inspiration for your own home, and for more information, you can visit Cranmore Home, Homeware Store Australia. Happy styling!