Your lawn is an important part of your property. It's representative of the whole house and how well-maintained it is. Taking pride in having the best lawn on the block is common for a lot of homeowners.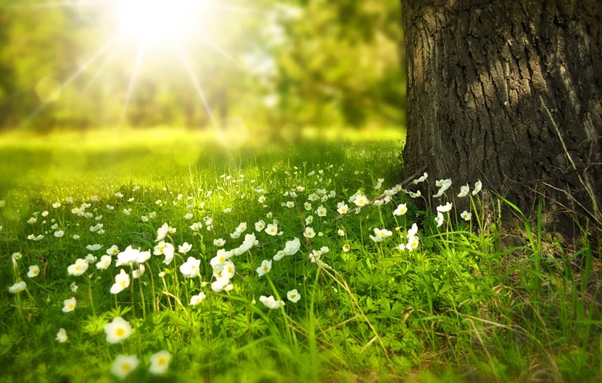 With that said, deciding whether to install real grass or artificial turf can be overwhelming because each type has its own good and bad points.
While there's no one-hat-fits-all solution, there are a few key things you should consider in order to determine whether real or artificial grass is right for your lawn.
1. Maintenance
The first thing to consider is how much time you're able to spend on lawn maintenance. While it may seem like artificial grass is the clear winner here at first, it might not be so clear-cut.
There are plenty of different types of grass – Sir Grange Zoysia, for example, is a variety that features fine leaf grass and is incredibly low-maintenance.
On the other hand, there's obviously not much to do with artificial grass upkeep – except hosing it down from time to time and replacing patches if necessary.
Of course, artificial grass might lose its coloring and will have to be dyed in order to look presentable. The bottom line is that both options require time and effort, and it comes down to what you're able and willing to put in for the upkeep of your lawn.
2. Potential Issues and Fixes
One of the most common issues that occur with real grass is that it gets dried-up patches, especially during times of drought. While there are various potential causes for this as well as appropriate fixes from watering it more often to getting rid of weeds, they are all pretty easy and affordable solutions.
On the other hand, when artificial grass starts to look faded, or a bit melted there's not much you can do except go to replace it. Turfgrass is also susceptible to fungi, which can then lead to various diseases that are harmful to humans as well as the grass itself including algae.
Fixing this is not a cheap solution, especially when you consider that artificial grass will lose its color again over time. That said, it's not the biggest expense you're likely to make either, however, it is worth noting that artificial grass has a shorter life span than real grass.
---
Read Also:
---
3. Appearance
Here's where opinions can differ the most. As already mentioned, taking pride in how your lawn looks is common, and real vs artificial grass can look extremely different. If unkempt, real grass can look messy and unruly but it's not likely to be the case if you look after your lawn.
On the other hand, artificial grass can look too perfect sometimes, with little to no diversity when it comes to the colors. While there are some pretty decent fake lawns out there, there are others that are a bit too obviously artificial, which can take away from the whole appeal.
If you go with the fake stuff, make sure to look for a reputable company and do your homework before hiring them. Depending on the kind of natural grass you choose, you can get a variety of shades and hues if that's something you enjoy.
4. Scent
Perhaps the most obvious win for actual grass. The scent of a freshly mowed lawn or the fragrance of grass after the rain is something a lot of people find soothing and pleasant, and the fact that you can't get it with artificial grass makes it all the more understood why homeowners would prefer real grass.
More than that though, perhaps the biggest flaw of turfgrass is that it can develop an odor over time. If the lawn becomes too hot or it is exposed to water for too long, turfgrass can get that distinct smell of mildew and mold which isn't very pleasant at all.
This is where having pets comes into play as well. A dog marking its territory on real grass won't do much to change the scent of the lawn, but it will on artificial grass which is definitely something for pet owners to keep in mind, as well as people whose front lawns aren't gated.
5. Environment
While this might not matter much to some homeowners, others prefer their choice of grass-based on how eco-friendly it is. Artificial grass certainly has its benefits when it comes to the environment, including the fact that you don't have to water it or mow it.
That said, it is made out of synthetic materials, and how green the manufacturing process is can drastically vary from one company to another. It is important to ask about it and be sure that you're purchasing a product that was made with eco-friendly materials.
The other environmental concern is related to potential toxins that may be found in the water after a rainfall, that might be unhealthy to pets as well as other animals.
On the other hand, natural grass is 100% green providing more oxygen for everyone, plus absorbing carbon dioxide while giving out clean water through transpiration which is extremely beneficial to the environment as well as your own home.
6. Gardening Options
Some people like to garden and grow different plants in their front or backyard. If you go with artificial grass, it will limit the types of plants you could keep around your lawn as well as restrict how much planting you can do.
Natural grass is also better for other gardening purposes as well as putting down your patio. If you like the idea of a home being surrounded by rose bushes and whatnot, this might be something to consider as well.
On the other hand, if gardening really isn't your strong suit and you don't see yourself ever being interested in it, you really can't go wrong either way when it comes to this point.
In the end, it's always a matter of preference when you're looking at real vs artificial grass. However, there are some important points to consider in order to make an informed decision when you're trying to figure out what would be best for your lawn.
There are many wonderful advantages of natural grass beauty being one of them. Depending on which type you go with, the advantages and disadvantages will vary as well, but it's always good to know what you're getting into before making any kind of purchase.