Moving is one of the most stressful things, and if you are not prepared with these stress relieving tips, your relocation may not go according to plan.
There is a lot that goes into the process of moving, and a small mistake can lead to a lot of inconveniences. There are two main options you have when it comes to moving. Doing it yourself or hiring a moving service.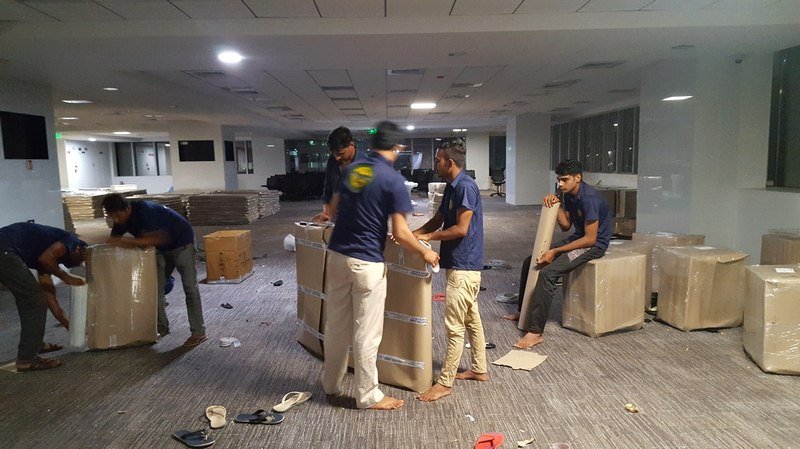 10 Reasons to Hire Packer & Movers Instead of DIY
The process of moving can seem easy if you have never done it before, but there is no need to go through all that when you can just hire a service to do the work. Below are 10 reasons to hire a moving service instead of doing it yourself.
---
Read Also:
---
Experience
Even if you have moved before, you can never beat the experience that comes with hiring professionals. They have experience and have perfected their skills over the years. This is why they make the process look so simple.
Moving is more than packing up your stuff and transporting them. Hiring pros will ensure your things are taken care of even if you are not there. When you try doing it on your own, you will be responsible for a lot of things. There is a good chance you have other things to deal with, why add more?
Cost Effective
Moving will involve a lot of packing materials, which can be very expensive. You will need to spend a lot of money buying packaging material that you are not going to use any time soon. And you might be forced to get rid of them once you move because they occupy a lot of space.
You have to hire a moving truck. You will also need a lot of labor to load your stuff to the truck. These costs add up, and there is a good chance you will be paying for more because you don't know where to look for and the quality you will end up getting.
When you hire packers and mover, you don't have to worry about this because they will take care of everything.
Saves Time
When you hire a moving service, you will be getting different services under one roof. It is all you are going to need. This is because they take care of packing, loading, and unloading. Without packers and movers, you would be forced to go out looking for these services separately, and this would prove to be very expensive.
When you want to move on your own, you will need a lot of time to look for packaging materials and laborers who are going to help you load your stuff. You will also spend a lot of hours packing your things. This consumes a lot of time, and if things go wrong, you will need to invest even more time.
Safer than DIY
When you DIY, you have to deal with a lot of surprises and uncertainty. Moving services come with a lot of experience and this is why they are the better option when it comes to the safety of your stuff.
Movers will be able to handle your stuff properly and they will safely reach the destination. You will not be met by surprise when you find some stuff missing or broken.
Insurance
Insurance is one of those things people don't see as being important because it means spending more, but it is very important. When you hire a moving service, you don't have to worry because there is insurance.
If your things get damaged during the process of moving, you don't have to stress yourself too much. When hiring a moving service, ask them what they cover and what they don't.
Less Stuff to Focus on
There are a lot of things you need to focus on when moving. When you hire a moving service to help you out, you have less stuff that needs your attention. You will have enough time to focus on other things like changing your address and dealing with utility services.
These can seem minor, but they can come back to bite you once you are done with moving. You will have enough time to deal with any issues in the place you are moving from and the place you are moving to.
Moving Heavier Items
One of the most challenging aspects of moving is handling heavier items. You will need to get some help because you cannot do it on your own. Moving them can also be challenging for people who don't have the necessary experience.
Experienced movers will be able to move heavier items easily because they have done it many times over the years. They will be able to deal with things like moving without lifts, narrow areas, and around corners.
Perfect Timing
When you decide to move on your own without the help of a moving service, you will have a hard time keeping time. People tend to underestimate the time it is going to take to complete a given task. If you are working on a tight schedule, you can easily end up being late.
Experienced movers know how long different tasks take, and they will be able to do things according to schedule.
If something comes up that can cause delays, they find the best possible solution that will keep them on schedule. When you hire a moving service, you can sit back with peace of mind knowing you will not be late.
Right Packing Procedures
There are certain procedures that need to be followed when packing. Many people don't know these procedures, they just pack up their staff and hope things go well.
Experienced movers are able to handle your stuff properly and will follow the right procedures to ensure nothing is damaged during loading, transit, and loading. They will pack the more delicate staff properly, and everything will get to the designation in the right condition.
Stress-free Moving
There is a lot of chaos when moving, and a stress-free moving is a myth if you are doing it yourself. With a moving service, you and your family will have a stress-free moving experience because everything is being handled by the moving company. Working with pros makes everything easier.