Whether you are starting a family, retiring, or relocating, choosing a neighborhood is as essential as buying the house itself. Selecting a community that will best suit your lifestyle and values will result in a lifetime of peace and happiness for you and your loved ones.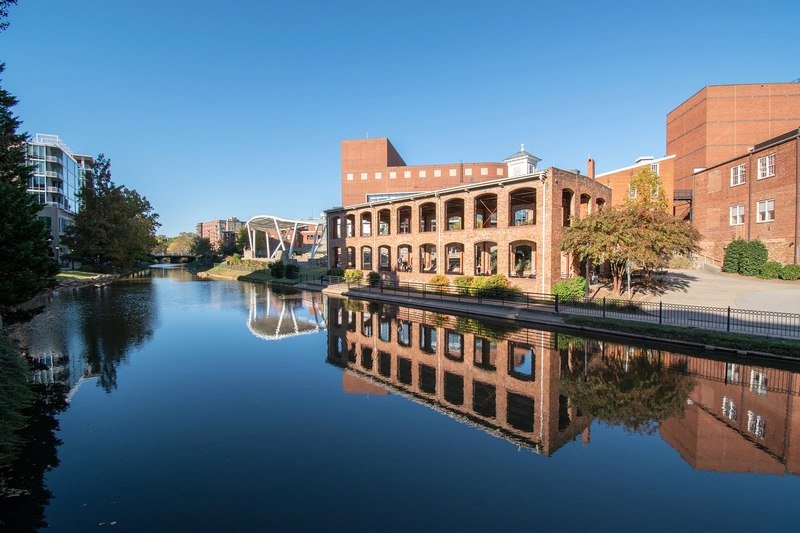 One of the best communities in the US is Greenville; a charming town tucked in northwest South Carolina. It is gaining popularity as one of the best places to call home. You can choose a house among the beautiful homes for sale in Greenville, SC, that best fits your needs and goals.
If you are starting the exciting journey of creating a beautiful life with your loved ones, here are the reasons why Greenville, South Carolina, is your best option.
1. The Downtown Scene
Downtown Greenville can satisfy any food connoisseur, art enthusiast, or retail lover in the family. There is always something exciting to experience; from restaurants, museums, theaters, and nightlife. It is the most popular destination for dining, shopping, and entertainment in the state.
Greenville's downtown is buzzing with opportunity and energy. It is an excellent place to soak up culture and art. It also allows the residents to enjoy the pleasant weather and scenery with street-side dining, lush tree-lined street, and gorgeous parks. Families can enjoy their strolls at any time of the day in a pedestrian-friendly environment.
Several national publications have recognized Greenville's vibrant downtown scene. The town is a proud recipient of essential distinctions such as the Top 10 Downtowns in the Country and the Top 10 Fastest-Growing Cities in the US, among others.
Ask for your realtor to show you homes for sale in Greenville, South Carolina, that will make the downtown accessible.
---
Read Also:
---
2. Strong and Stable Economy
Greenville may be small, but it has the highest concentration of corporate headquarters than any other city in South Carolina. It is home to a wide range of industries that contribute to its growing economy.
The town is an ideal hub for entrepreneurs because of its low taxation rates, availability of skilled workforce, and market accessibility. It is home to multinational corporations such as Michelin, BMW, GE, and 3M.
Experts describe Greenville as South Carolina's premier economic zone. The US Census Bureau ranked this city as the nation's fourth-fastest growing economy. The surpluses in tax revenues, investments, and infrastructures contribute to the city's further growth.
An excellent business climate can provide hundreds of jobs. The unemployment rate dropped to 4.5% while the job growth rose to 2.82%. The opportunities for career growth and financial success are abundant in this city- an important reason to settle and build a life there.
3. Affordable Housing and Cost of Living
The homes for sale in Greenville, SC is one of the most affordable real estate in the country. You will always find reasonably priced homes of any type. There are single-family houses, townhouses, or retirement homes that provide safety and a high -quality of life.
For a top-caliber city, Greenville has an affordable cost of living. It is slightly lower than similar cities such as Charleston, Asheville, and Atlanta.
Beginning a new life in a beautiful home located in a fascinating community is everybody's dream. With Greenville, that dream is within your reach.