If you want to keep your home in good shape, it's essential that you have your roof inspected periodically. Your roof is an essential component of your home.
A roof in good condition protects your home from damage and keeps your household comfortable. To keep your roof in good condition, you need to have it inspected once in a while.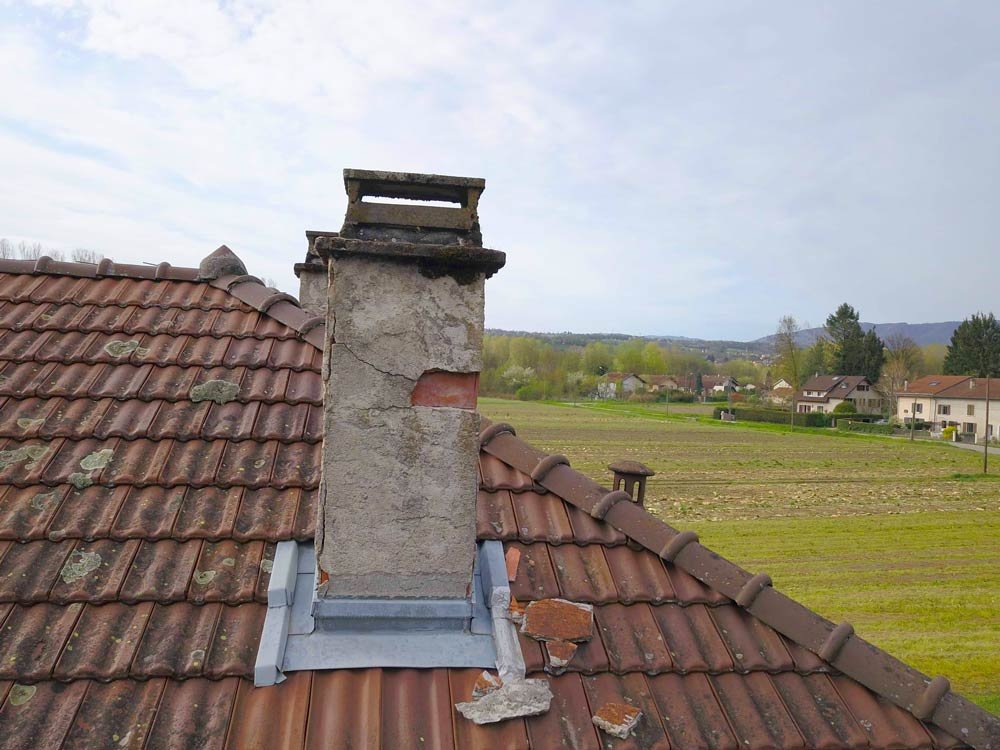 The following article presents seven reasons why you need to schedule periodic roof inspections. Let's have a look.
Top Seven Reasons Why You Need to Schedule Periodic Roof Inspections
Most of the time, while maintaining the house, you neglect the roof. You forget that this is the first line of defence to protect the house from heavy storms or snowfall.
Therefore, it's necessary to have a periodic roof inspection at least two times per year. Otherwise, when you notice the first leakage in the ceiling, it could be already late.
Except for fixing the leakage or damage of the roof, there are certain reasons for scheduling periodic roof inspections.
Keeping Up With Maintenance
One of the most important things that will happen during an inspection is that your roofer will check to see if you need any maintenance done. You need to maintain your roof to keep it in good shape.
Routine roof maintenance could include replacing missing fasteners, replacing missing shingles, re-caulking, trimming back overhanging branches, and cleaning off moss and algae.
Neglecting these maintenance tasks will detract from both the appearance and functionality of your roof over time.
Avoiding Leaks
Leaks in your roof are more than just inconvenient. They can also be very damaging to the interior of your home. Roof leaks can lead to water damage.
In fact, water damage can be extensive if you are unaware of a leak for an extended period of time.
During an inspection, your roofer will look out for leaks and fix any leaks that are detected. This will help prevent water damage and keep your roof in good shape.
---
Read Also:
---
Getting Repairs After Storm Damage
A bad storm can easily cause damage to your roof. High winds during a storm can loosen or blow away roof components.
Also, hail and other types of precipitation can create dents in roof shingles and panels. Your roofer will look out for storm damage during a routine inspection.
If storm damage is detected, your roofer will arrange for needed roof repairs. It's an especially good idea to have your roof inspected after a severe storm passes through your area.
Ensuring Proper Drainage
In case you have a flat roof, a proper drainage system is needed to preserve its integrity. Otherwise, heavy rain may form a water pool that causes deterioration in the roof membrane.
Additionally, a water-logged roof creates moisture penetration and leakage. Consequently, you'll face a costly repair for this structural damage.
To avoid such problems, you can clean the roof regularly by removing trash, leaves or any object that blocks the drain. Or else, call for an expert who will examine if the roof drainage system functions properly.
Reducing Interior Damage
When you see damage on the inside walls, dark spots or lights from the ceiling, these are the critical warning signs of interior damage.
Hence, if you want to protect your home interior also, schedule a periodic roof inspection soon. The roof is the fifth wall of your building. Without proper maintenance, it may damage and collapse the entire house.
A professional roof inspector will look for any ice damps, water leaks, chimney damage, proper ventilation, the roof's lifespan and so on.
Ensuring Efficiency
Investing in routine roof inspections can really pay off in the long run when it comes to keeping your home efficient. A roof inspection should usually include a look at your roof insulation.
This insulation is important for helping your HVAC system to keep your interiors comfortable.
Your roofer will let you know if you need to make any efficiency improvements to your roof after an inspection. Efficiency improvements save you money over time by reducing your utility bills.
Efficiency improvements can also reduce the demands placed on your HVAC equipment and help keep your air conditioner and heater in better shape over time.
Meeting Warranty Terms
If your roof is under warranty, it's important to be aware of what the terms of your warranty are. A lot of roof warranties require that a roof is inspected annually or every so often to keep the warranty in effect.
Failing to meet warranty terms can really cost you down the road.
You could find yourself having to pay out of pocket for expensive roof repairs if the warranty is voided because you haven't kept up with the terms.
If you need to have your roof inspected as part of your warranty agreement, make sure you have the roof inspections documented.
How long has it been since you've had your roof inspected? If it has been more than a year, then it's important for you to arrange a roof inspection in the near future.
You can visit https://priorityroofingaz.com/roofing-sun-city-west-az/ to set up your roof inspection. When you have your roof inspected, make sure you ask your roofer any questions you have on your roof's condition and maintenance needs.
Taking good care of your roof over time is the best way to optimize its performance and maximize its lifespan.
Final Word
Your roof may go out of sight, but that doesn't mean out of mind. But unfortunately, most homeowners forget to take care of it.
A proper roof inspection not only detects damages but also ensures the roof's longevity. As the season keeps changing, the weather affects roof quality and its performance. Therefore, scheduling a periodic roof analysis is a preventive measure.
Moreover, a routing roof inspection ensures everyone's safety. By regularly cleaning the roof, you can prevent any serious collateral damage.
But in case you notice any minor problem like leakage or blockage in the roof drain, contact a roofing expert immediately. Otherwise, you don't know when it'll turn into a major complication.