In modern-day construction, there are so many roofing materials used for covering buildings. Your choice should not just be about what looks nice, but also the materials that will stand up to the climate of your region. At some point, every homeowner and home will be faced with some type of severe weather, be it wind, rain, or hail.
The best way to choose a roof that suits your region's weather is to look at the ratings assigned to various materials or consider consulting with a roofing expert like Fortress Roofing who specializes in emergency roof repairs.
Let's look at some materials you'll need to consider as you choose building materials for your new house.
 1. Clay tiles
Clay tiles are popular materials in climates that tend to be a lot warmer and dryer. The most interesting aspect of this material is that it helps in reducing the risk of fire. Additionally, they are also weather-resistant. When installed as 'S' tiles, clay helps to circulate the air a lot easier, making it effective in cooling your house during hot weather.
Clay is long-lasting and can be expected to last up to 100 years or more. When installed properly, clay tiles can sustain winds of up to 150 miles (241.4 km) per hour, endure heavy rains and cold snaps.
It is preferred by many because it is environmentally friendly, can be recycled, and should any part get damaged, you will only need to replace the affected tile.
2. Metal Roofing
Reliable and strong, metal roofs give your home the best protection against harsh weather conditions. Metal is proven to be a good choice for regions that are prone to heavy snowfall. It also performs well during hailstorms, wildfires and is almost impenetrable to moisture, making them an ideal choice in areas that suffer heavy rainfall.
In hot areas, metal roofs re-emit most of the solar radiation absorbed and their reflective nature and infrared emittance help cool houses down.
Metal roofs are also quite durable and can endure 140 miles (225.31 km) per hour hurricane-force winds and can last up to 50-plus years, more than two to three times longer than other materials.
Metal roofs are perfect fits for any home. They are available in a wide range of styles and colors. Even though they are costly to purchase, they are cheaper in the long run due to their durability.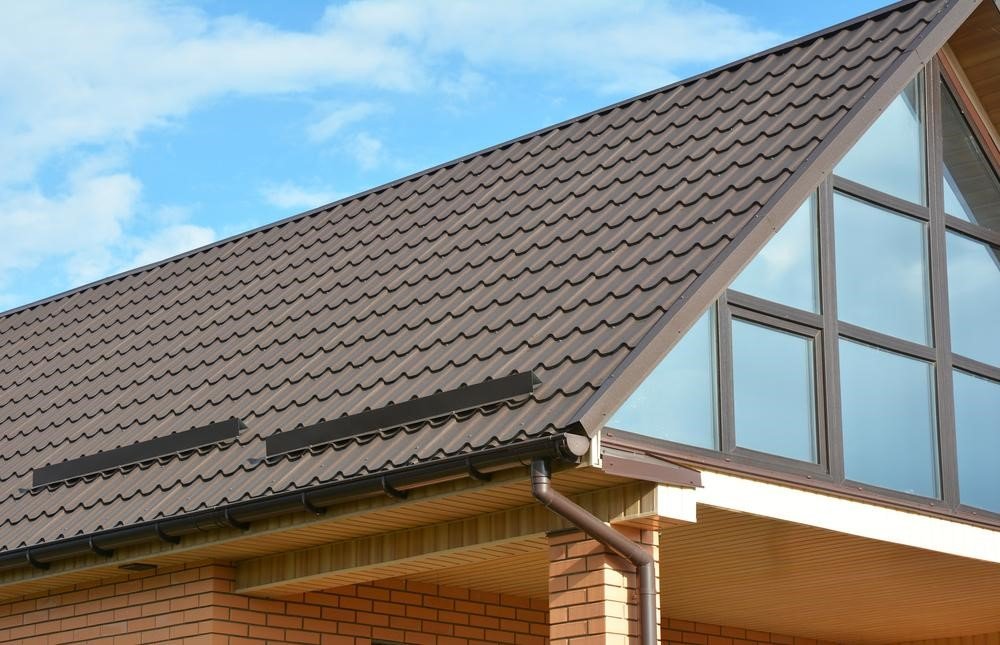 3. Cement and Concrete Tiles
Cement-based tiles are undeniably strong materials. They are extremely durable and have become a popular roofing material among homeowners. Concrete roofing tiles have been tested in the harshest of weather elements, and they tend to be the roofing materials of choice for areas that experience strong winds.
Cement tiles can withstand 190 km per hour of hurricane winds with virtually no damage whatsoever to the roofing structure. With an average moisture absorption of less than 1%, concrete tile roofs can handle both heavy rain and dry conditions with minimal fracturing.
Cement and concrete tiles are by far the most cost-effective, attractive, long-lasting roofing materials for any residential or commercial structure with a lifetime of up to 100 years.
---
Read Also:
---
4. Shingles
Shingles are another option you may want to consider if frigid temperatures are one of your housing concerns. Asphalt shingles stand up extremely well to freezing temperatures, rain, snow, and ice.
However, heat from the sun is a shingle killer. High temperatures that routinely exceed 100 degrees Fahrenheit (37.78 °C) prematurely age asphalt shingles.
Dark color shingles typically heat up from 50 to 60 degrees Fahrenheit (15.56 °C) above the ambient temperature. That means your shingles can reach temperatures of 160 degrees Fahrenheit (71.11 °C) on a 100 degrees Fahrenheit (37.78 °C) day.
However, fiberglass asphalt shingles have over the years proven to work better; they offer an additional layer of protection surrounded by mineral granules. They tend to be more durable than typical asphalt shingles and have a longer lifespan.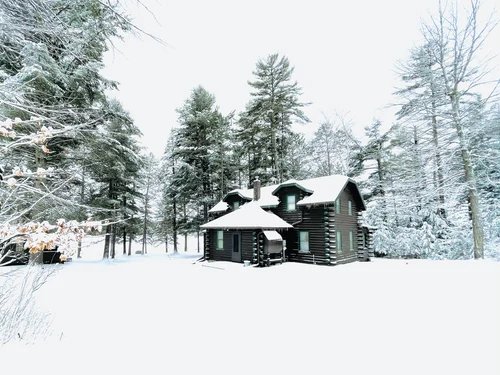 5. Slate Tile Roofing
Slate roofing tiles are another high-quality and long-lasting roofing material that can protect your home from harsh weather conditions. Since slate tile is made from stone, it can survive some of the coldest days and can stay relatively intact for over 100 years.
Durability is just one of the many benefits a slate roof may bring to your house. Slate is highly resistant to fire, with the ability to withstand extremely higher temperatures than many metals can reducing the chances of your building's roof caught fire in the event of such a catastrophe.
Naturally strong, and minimally absorbent to water, slate roofs are less susceptible to leaking and frost damage than other less durable materials.
Conclusion
Just as any other component of a home, roofing is critical. Depending on your location, choosing a roofing material can sometimes be very challenging. It is therefore important that you choose a roofing material that works best for the weather your area commonly experiences.
Before you make up your mind about the roofing material you would like to invest in, you may want to consider consulting with a roofing expert for advice for you to end up with a beautiful and durable roof.