Although every room in the house has its own value, the importance of the kitchen is unmatched. The kitchen is much more than just a functional space—where you prepare or eat your food—it's a place where you connect with your loved ones, show your love for them through warm, hearty home-cooked meals, and come to unwind by preparing your favorite food.
So, you'll want to keep your kitchen in the best shape so it can continue to be a place where you entertain, feed, and host loved ones.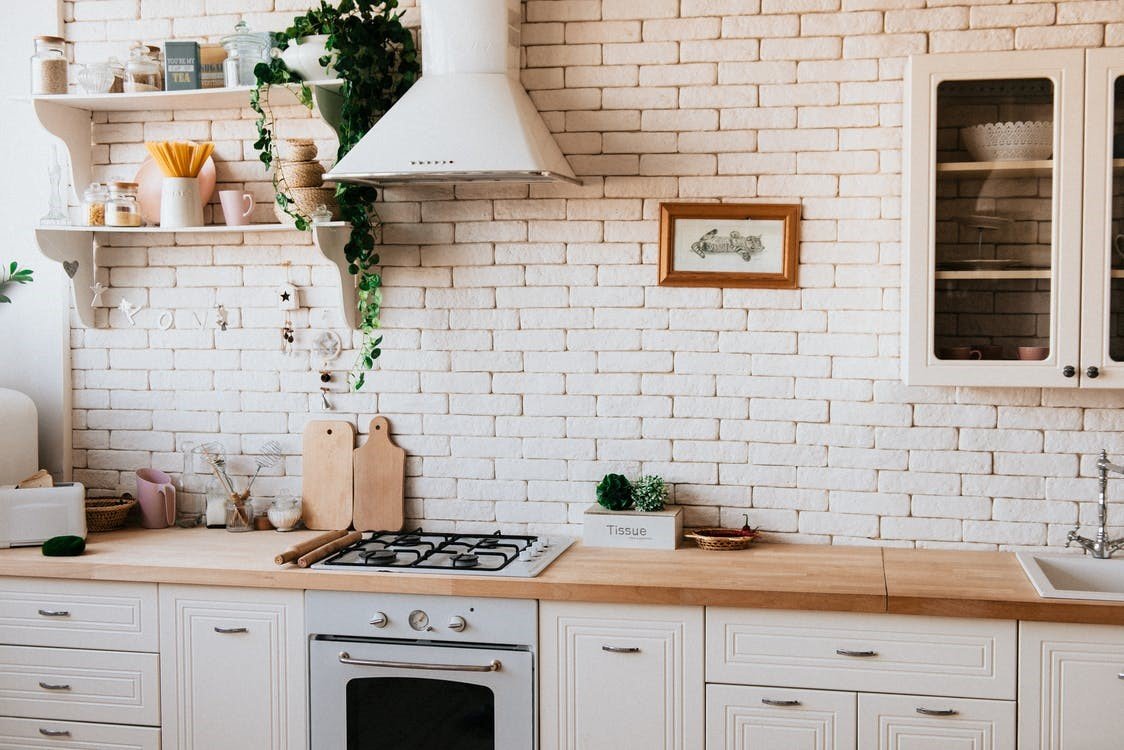 Although hosting parties and get-togethers can be enjoyable, it can also be pretty challenging if you don't have the right tools. If you cook frequently, you'll know how tiring it can be to do everything by hand and to improvise constantly.
Kitchen appliances can be a lifesaver in such situations. However, with such a vast array of appliances, you can find it challenging to figure out which ones you need most. If you find yourself confused, keep reading below for a list of the top kitchen appliances you can't do without.
Oven
Without a doubt, an oven is easily the most important kitchen appliance for cooking and baking. In many ways, an oven is just as functional as a stove. It allows you to cook, roast, bake and prepare an enormous variety of sweet and savory dishes.
If you love to bake, roast, and make scrumptious slow-cooked meals that blow everyone's socks off, you can't do without an oven in the kitchen.
However, many homeowners shy away from adding an oven to their kitchen because it can be too clunky. An oven is not a small appliance and can take up significant space on your counter. A wall oven, fitted inside a wall like a cabinet, can save you valuable kitchen space, however, they require kitchen renovations.
When renovating the kitchen, you should browse kitchen designs that showcase wall ovens so you can save up valuable kitchen space and as well as make the kitchen more aesthetically appealing.
---
Read Also:
---
Electric Kettle
If you're busy a lot, but still don't want to get your coffee from Starbucks every time, an electric kettle can help you brew a cup of coffee in seconds. Why make coffee on a stove if you can make it in a kettle for less time and effort.
An electric kettle can help you expedite the whole coffee brewing process. The self-regulated timers within the electric kettles make it even more helpful when you need to multitask in the morning while you make your coffee.
If you travel more often or are on the road most of the time, an electric kettle will still be the most useful appliance you could have in the back of your car. Why not stop by a scenic view, take out the kettle, put in some pasta, veggies, chunks of chicken, or eggs, and whip yourself a great roadside lunch. Moreover, electric kettles consume much less electricity than a stove and can help you cut your bill in half.
Stand Mixer
If you're a baker, you'll know just how rewarding it can be to pop a cake, choux pastry, puff pastry, or any other baked good, into the oven and watch it rise and become perfectly golden brown.
However, you'll also know that aerating your baked goods so they rise perfectly can be incredibly challenging if you don't have the right tools. Whipping up egg whites, cream, and butter to create that creamy, fluffy texture is not easy when done by hand.
A stand mixer is a baker's dream come true when it comes to making batter without straining yourself much. Most stand mixers come with three attachments: paddle, hook, and whisk which is used to make a variety of baking goods. So, whether you're making artisan bread, luscious cakes, or divine pastries, you can't have a better companion than the stand mixer.
Food Processor
A food processor is yet another multi-purpose and efficient kitchen tool that will benefit you for years to come. For starters, it's an incredibly durable one-time investment.
Secondly, a food processor will cut your prep time by half and will, therefore, allow you to focus on the finer aspects of cooking instead of wasting your energy doing tedious cutting and shredding. The food processor can shred, chop, mince, and dice, making it a tool that you'll use more than any other while preparing a wide range of recipes.
Some food processors come with add-on attachments, such as a blender, making it a purchase that truly delivers the best bang for your buck.
Dishwasher
Spending time in the kitchen isn't just about the cooking, it's also about cleaning and washing dishes, which is by far the most tedious, gross, and unappealing kitchen chore. A dishwasher washes dishes automatically, sparing you the worry of doing it by hand.
Dishwashers are also an excellent option if you want to ensure optimal hygiene in the kitchen and remove all fat, debris, and germs from your dishes and plates. When washing dishes by hand, you can sometimes miss a spot, and this can lead to the danger of you contracting various diseases.
A dishwasher washes all dishes with hot water which can help kill any germs, and the detergent added into the mix makes the dishes squeaky clean. The pandemic has already driven home for us the importance of optimal hygiene, so why not invest in a dishwasher to ensure that we are taking every precaution that we can.
Rice Cooker
Rice is a staple food across many countries of the globe, and the perfect supplement to aromatic, luscious curries, gravies, and sauces. However, cooking rice isn't as simple as it may seem, and a minor lapse in attention can result in your rice to either becoming chalky or an overcooked and mushy mess.
Getting a rice cooker can eliminate all of the tension and can give you fluffy, perfectly cooked, soft rice every time. Depending on what you're cooking, you can adjust the timer and the temperature. Rice cookers come in various sizes depending on your need and preference.
Conclusion
Without modern appliances, cooking can be incredibly stressful and painstaking. However, adding these six appliances to your kitchen can help you make for an enjoyable kitchen experience. Depending on your budget, you can add them in one go or gradually, but these are must-have kitchen appliances.