Technologies never stop moving forward. A trend for smart home devices appeared some time ago, but it remains popular in 2021 as well.
Actually, even students sometimes consider upgrading their dorm rooms with some smart gadgets after they finish writing thesis statement papers or other assignments.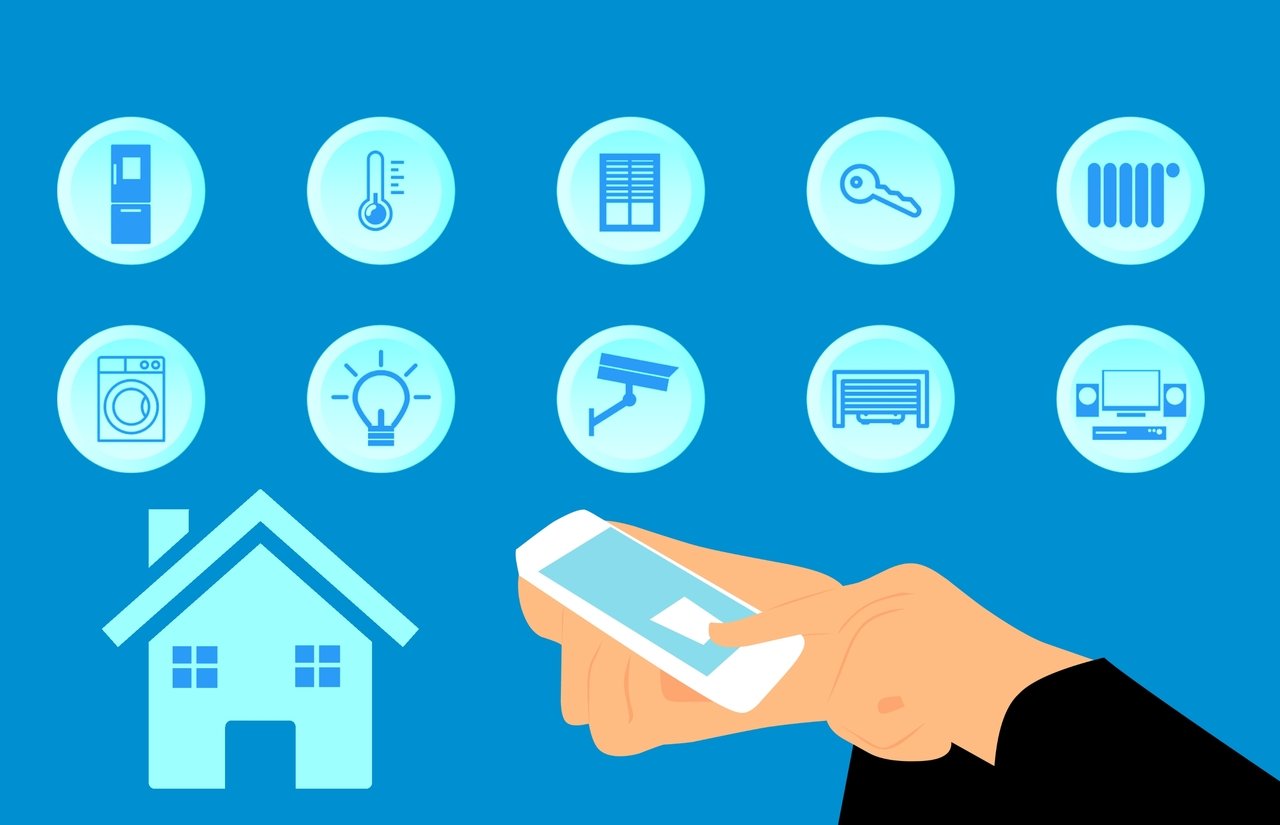 Still, an average person does not gather information about tech news and smart home trends every day. So, they frequently think smart homes are only for wealthy people. The truth is different, though.
Nowadays, there is no need to invest thousands of dollars to get smart devices able to turn your dwelling into a more comfortable, cozy, and safe place.
Here below, you'll find some affordable gadgets from different categories. Of course, each of them is worth trying out immediately, and you can buy them all at once if you want to. However, it's up to you which one to prioritize.
Smart Lock
For starters, let's make sure your hi-tech home won't let any unauthorized person enter it. It would be wrong to block the entrance to a dwelling full of smart devices with a simple lock.
All of those are pretty familiar to burglars these days. Let's add some security to your threshold.
August Smart Lock
It is a quite popular smart lock device that earned trust and fame already. The August Smart Lock can't be called "cheap" in general, but it is far from being the most expensive device of its class as well.
This gadget functions with the use of battery elements and can synchronize with a smartphone via Bluetooth. The software app can turn your phone contact list into that of persons having authorized access to your house.
Additionally, August can lock the door automatically after you take a step away from your threshold, notify you when someone enters your living space, etc. It's worth every cent of its price.
---
Read Also:
---
Security Cameras (Indoor and Outdoor)
Modern monitoring cameras are simply "must-have" things for a smart home. They are the best to let you know how things are going inside even when you're far away from your place.
Getting a small and comfortable home cam is more affordable than you might think.
Wyze Cam Pan
It is cheap, yes. But Wyze Cam Pan can offer you many of those functions available in the devices of higher class, such as the iSmartAlarm iCamera Keep Pro.
It has motion capture, mechanical panning, and face recognition. This device can also offer you both local and free cloud storage, along with the delayed recording. It actually provides pure comfort for cheap.
Video Doorbells
This is another critical gadget to synergize with a smart lock for even more security. Modern smart doorbells can offer multiple functions making your home life much more comfortable. And yes, they can be much cheaper than you think, too.
Eufy Security Video Doorbell
It is an almost excellent device by Eufy. Yes, it might not be as famous as Ring, and it is not able to offer the video quality equal to that of Arlo.
However, both Arlo and Ring will want you to pay monthly subscription plans making the final cost significantly more expensive.
Additionally, Eufy offers a local video storage solution instead of a standard cloud one. That's not too widespread among doorbells despite providing clients with much more confidentiality control.
Smart Irons
"Oh my god, did I switch the iron off?!"
That's a frequent thought for both a student completing an argumentative essay writing assignment in another room and a person about to board a plane and start an overseas trip.
With a smart iron, you won't be worried about the threat of setting your dwelling on fire. For many people, this is the first and most wanted smart gadget to own.
Redmond SkyIron C254S
A smart device SkyIron C254S by REDMOND offers all the necessary functions for cheap. You can power it off remotely even if you are on the other continent.
The smartphone app synchronized with the monitoring device via the web interface will let you know about its status whenever you need it.
Additionally, the same app can switch the device off entirely and block its heating function to provide you with more safety for children.
Water Safety Sensors
How frequently do you feel worried about open taps in a bathroom despite the fact that you're supposed to have a lot of fun at someone's birthday party, for instance? To control that for you, smart sensors already exist.
Check one of the cheapest options below.
Xiaomi Mi Leak Detector
The Chinese manufacturer offers many smart home devices in different price categories. The Mi Leak Detector does exactly what its name supposes it to do: it detects water leaks in your house or office.
It sends the appropriate notification to your smartphone in case of an emergency.
Mi Leak Detector has a featured minimalistic design that will suit almost any interior. They recommend installing it in your kitchen, bathroom, or any other place where it is probable for water leakage to appear.
Consider buying one exemplar for your basement if you have it. That's how you'll be aware of groundwater issues instantly.