In the recent past, people from all over the US have been moving to Spokane, WA. The reason for this sudden migration could be the amazing quality of life the city offers.
If The Lilac City is calling out to you, one of the first things you need to consider before you even plan the move is to choose a neighborhood in Spokane.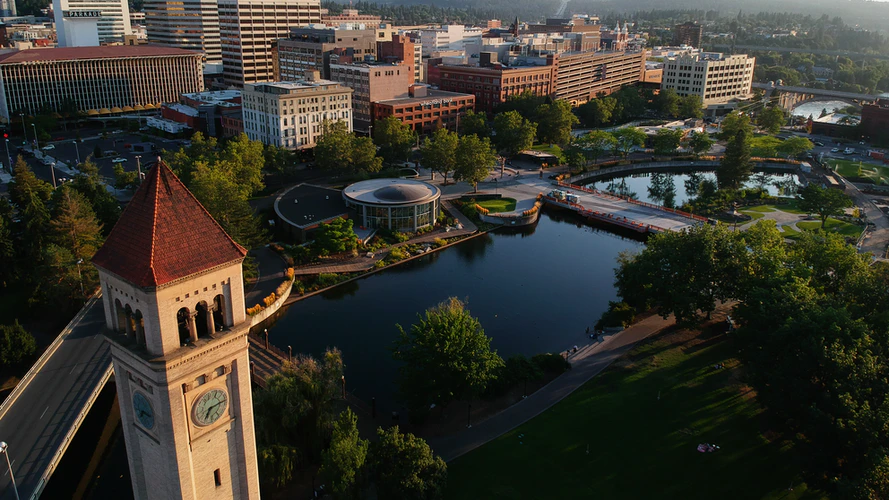 With over 45 neighborhoods, the choice can be hard. Fret not, here is a list of 7 top Spokane neighborhoods you check out during your house hunt.
1. Manito-Cannon Hill
Manito-Cannon Hill is where you will find some of the most expensive homes in Spokane.
The main attraction of the neighborhood is its many parks, gardens, picnic areas, and of course, the Gaiser Conservatory. At Manito-Cannon Hill, you will find homes ranging from bungalows to 50s ramblers.
2. Cliff-Cannon
Cliff-Cannon is the 2nd oldest Spokane neighborhood. It is also the most impressive area as it has something for everyone.
This is why it is a great option even for Spokanites in other neighborhoods to sell their Spokane house and move here.
Cliff-Cannon is home to several neighborhood centers, 4 hospitals, 3 schools, 4 parks, beautiful, old homes, and the Spokane Farmers Market (held every Saturday from May to October).
3. Browne's Addition
When listing out Spokane's best neighborhoods, it is impossible to not talk about Browne's Addition—the oldest neighborhood in the city.
Here, you will find historic homes and apartment buildings along with restaurants and shops, museums, and Spokane's first park, Coeur d'Alene Park.
While the area witnessed rough times during the Depression and all the way up to the 1980s, Browne's Additions saw a revival in the 90s.
---
Read Also:
---
4. Downtown Spokane
If entertainment options and being in the center of it all is what you like, Downtown Spokane has your back. The Downtown area is part of the neighborhood Riverside.
This is where you will find everything from upscale shops and restaurants and shopping malls to a massive 100-acre park and Spokane Falls, among other attractions.
The real estate market in Downtown Spokane is on fire currently, with only a handful of open sales.
5. West Central / Kendall Yards
The West Central/ Kendall Yards neighborhood has an interesting past. Railroads used to run through this area back in the day.
However, by the 1930s, middle-class families started inhabiting the neighborhood. By the time 70s hit, the railroads were gone and the area came to be known as "Felony Flats" due to its crime rates until a gruesome crime led to blocking watches and neighborhood cleanup.
Today, West Central/Kendall Yards has a healthy house market.
6. Peaceful Valley
Peaceful Valley is just west of downtown Spokane and is a unique neighborhood. Separated by steep bluffs that lead to the Spokane River from the rest of the city, this neighborhood gives a secluded feeling.
However, this seclusion means that residents have to hike down to downtown or neighboring areas for groceries.
7. South Perry
Last on the list, South Perry is yet another neighborhood in Spokane that didn't have a good reputation in the past. However, redevelopment and gentrification have gone a long way to bring in new businesses and grow the neighborhood.
Conclusion
Spokane is a great place to make your fresh start. With a great living quality and easy access to amenities, the city is ever welcoming to outsiders.
When moving to the city and hunting for your dream home, the seven neighborhoods mentioned above are worth a look. Who knows? You may even find the perfect area for your family.