A sunroom allows you to enjoy the wonderful outdoors without ever leaving your home.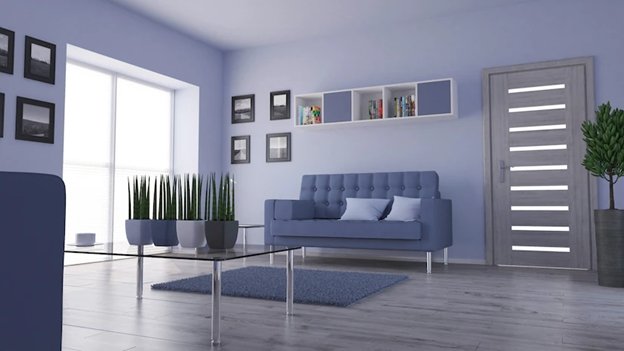 Even if the weather isn't cooperating, these spaces are ideal for relaxing with good reading, napping, soaking up the sun, or entertaining family and friends.
You might be wondering what the most acceptable options are for decorating a sunroom if you're considering doing so. Read on for some practical sunroom decorating ideas to help you create the ideal place to quickly become among your family and friends.
Construct a Small Three-Season Room
When adding a structure to your home, the expense of constructing a sunroom can quickly add up. On the other hand, a three-season room could be a good compromise in some areas, especially if you're thinking of a tiny sunroom.
This sort of patio enclosures are glazed, totally closed, and remains an indoor environment, but it is not insulated, therefore it is more susceptible to outside temperatures.
A three-season room is functional for most of the year, but it may be too cold in the winter and potentially too hot in the summer. It will, however, be a significantly less expensive addition to your home while still providing you with the sunroom experience.
Use Subtle Yet Unique Lighting
The sun will likely provide most of the light in this room, although some lighting will be required at night.
Choose luminaires that are both useful and unique, but not so prominent that they become the room's center point. The objective is to pick lighting that provides the level of brightness required without becoming the center of attention.
By bringing in a few task lights, you may layer your lighting. When the sun goes down, a floor lamp in the corner beside a comfortable club chair is a wonderful method to get the quantity of light you need.
---
Read Also:
---
Select Versatile Furnishings
When it comes to outfitting a sunroom, you want to select items that will provide you with a lot of functionality for both indoor and outdoor use. Sunroom furniture must be both robust and lightweight, allowing you to simply transport it outside if necessary.
Multi-functional furniture will allow you to get more use out of your sunroom and patio without having to buy two separate items. Consider a table made of contemporary material like concrete reinforced with fiberglass.
This substance is as hard as solid concrete, but it's lightweight enough to move around. The more adaptability any piece of furniture provides, the more you'll like it.
For a Modern Sunroom, Pick Dramatic Colors
A sunroom can be any color and style you like, and it can be as 'planned' as the rest of your home. This is especially true in a small sunroom, where bold color and pattern choices can make a great effect, and lots of natural light allows your palette to shine.
However, it's important to consider the practical aspect of a sunroom, which is a location that receives a lot of natural light and is thus susceptible to UV damage.
Light finishes, such as those used on floors, are generally preferred because they are less prone to fading than darker shades. Darker options can still be picked for a more impactful dark room idea with the correct UV treatments, safeguards, and window coverings in place.
To Wrap Up
While you're considering all of these sunroom decorating ideas, ensure that everything you choose can handle a lot of direct sunshine since these things will be exposed to sunlight throughout the day, outdoor furniture and carpets for example.
When you're not using your sunroom, consider putting blinds or window coverings to provide sufficient shade. This will help your new furniture and décor last longer by preventing fading, warping, and drying.