Every homeowner across the continent has a dream to own a sunroom. If you love basking out in the sun, you need a sunroom in your home.
The purpose is to enjoy your natural light as you relax in your home. Do your due diligence before and make an informed decision before investing in a sunroom.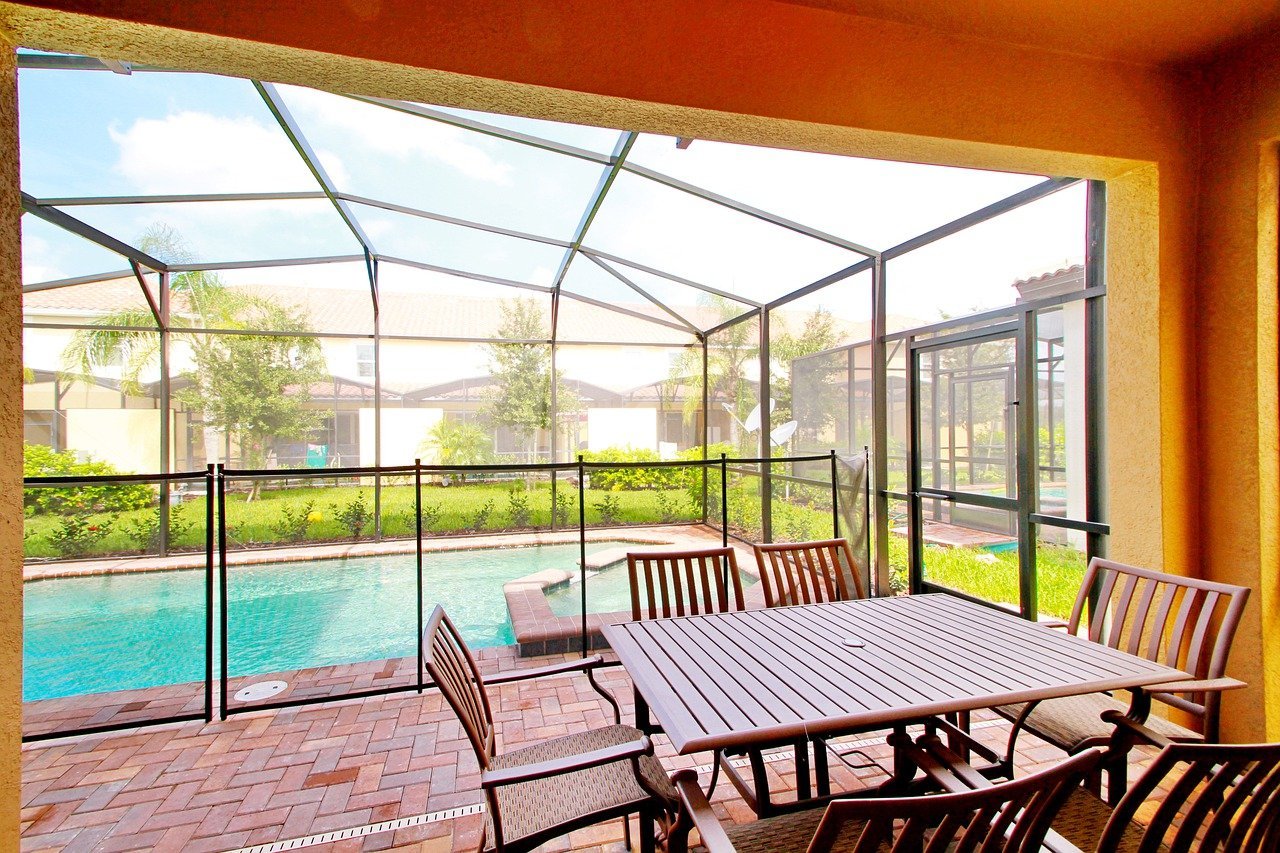 What Is A Sunroom?
A sunroom is an additional indoor glassed-in living space in your home that connects you to the outdoors. They are also known as sun porches or sun lounges.
Basic Types of Sunrooms
There are numerous and affordable additional options that you can add to enhance your home.
The difference lies in the cost and the time taken to install the different types. Here are some types of sunrooms:
1. Four-season Room
This is an ideal option for you if you want to add an all seasons living space. They are designed with thermal breaks which control the flow of heat in and out of the room.
2. Three Season Room
These are good for owners who don't need the living space all year round but still need to feel the outdoors from the comfort of their homes.
This option is perfect if you live in a warm to mild climatic area. It is equally more affordable than the four-season room, and you can use it across spring, summer, and fall.
3. Screen Room
Unlike the four-season room, which is made of glass, this option has mesh-screen windows or walls.
This is more affordable, and you get to enjoy the fresh breeze without insects.
4. Attached Greenhouse
This option has the same basic structure as the four-season room. The only difference is that a greenhouse structure is attached to it, which offers light, humidity levels, and temperatures similar to those of plants.
5. Solarium
This option has glass walls and a glass roof which gives a good view of the surrounding.
The room is built with a 1-inch thick double pane and a high-performance insulated glass which regulates heating and cooling.
---
Read Also:
---
Tips to Help You Get the Perfect Sunroom For your Home
1. Connect the Sunroom to the Main House
The design that you settle for should blend with the architectural style of your home.
There should be a continuous link to the main house with a constant space between the two rooms.
2. Location of the Sunroom
Think about how many people you need to accommodate in your sunroom and the seating area.
You will have minimized your expenses if you choose an already existing porch or patio.
This is where a professional specializing in junk removal in Freehold would come in handy to help you clear the clutter in the existing area for you to refurbish it into the sunroom you want.
However, building a new one offers flexibility in the location and size of your sunroom.
3. Great Exposure to Natural Light
Which is the best location for your sunroom? Is the area you're planning to build facing the north or south?
This wholly depends on the functionality you need from the space. Some of these exposures are:
a.  Northern Exposure
This offers the ideal sunroom for most. Sunrooms facing the north have minimal sun exposure and a partial shade most of the day.
They only require an additional heating system, especially during winter.
b. Southern Exposure
The southern exposure sunroom allows sunlight in for the greater part of the day. It is also aesthetically beautiful and requires a cooling system, especially if you live in the south.
c. Eastern Exposure
The eastern exposure sunrooms allow light early in the morning but have shade in the afternoons and evenings.
They are perfect for breakfast, exercise, or for those who love the beauty of the sunrise.
d. Western Exposure
The western exposure sunrooms are dim in the morning, bring in light in the afternoon and offer a perfect sunset watch in the evening.
These sunrooms may need you to invest in shade due to brutal sun exposure and an excellent cooling system.
4. Choosing Windows
Windows form essential parts of a sunroom. Research and make the best choice of window glass to use for your sunroom.
A minimum of double-glazed glass is most preferred. Glass allows natural light to stream in and helps you view the outdoors and heat the room during cold days and vice versa.
5. Type of Seating
Think of an outdoor type of seating to give a natural feel to your indoor space. Think of cheerful lime green and lavender color schemes to brighten up your room.
Add upholstered seating with plush pillows, coffee tables, and side tables, just like you would with your living room.
In short, your sunroom should be well-furnished as it acts as a second living room.
6. Building Materials
Which materials will you use to build your new sunroom? There is a wide range of design options made from different materials.
Some of the common sunroom building materials for you to choose from include:
a. Wood
This is the most popular building material for sunrooms. It mimics the natural outdoor feeling coupled with large windows, and it is also an excellent insulator.
However, it needs higher maintenance than other options, so plan according to your budget.
b. Aluminum
Aluminum is well known for being strong and light. Most homeowners prefer aluminum since it allows for more oversized windows, and it has many color options which can blend easily with your existing home.
However, aluminum is not a good insulator, thus not making it a good fit for you to enjoy your sunroom through every season.
c. Vinyl
Vinyl is a perfect choice for all seasons as it is cost-efficient and it's a good insulator.
With vinyl, you can enjoy your space under comfortable temperatures. Vinyl is also low maintenance but doesn't give the natural feel of wood.
7. Consider Having a Multi-purpose Sunroom
Your sunroom should be more than just a sitting area. To maximize the use of your sunroom, consider investing in things like:
Small dining table to make it an ideal eating zone
Entertainment zone to play some cards games or other games
A fire pit for roasting and keeping warm during the winter seasons
A makeshift home office
8. Choose the Right Flooring
Tiled floors are the best choice as they are easy to clean. Tiled floors are good heat insulators, especially during summer.
Its thermal benefits equally blend well with the underfloor heating keeping the room chilled off during winter. Also, tiles can easily blend in with the already existing space.
9. Know Your Budget
Price and value are never the same. Spending a little more upfront with good material can save you from more future expenses.
Also, at times, we may have a great wish list of all the things we need in our sunrooms, but the budget gets in our way.
A reputable contractor will give you manageable financing options for you to build your sunroom stress-free.
Plan your sunroom around your family's needs and wants, and you'll have a happy home.
Add that custom space that functions perfectly for your family and fits your budget.
---
About the Author
Jennifer Bell is a freelance writer, blogger, dog-enthusiast, and avid beachgoer operating out of Southern New Jersey.
---