Are you planning to sell your house or change its appearance? Making your house attractive is a crucial aspect.
Whether you want to sell or remodel it, you are likely to increase its value if you do decorations in the right way.
A well-furnished house attracts worthy buyers. Also, it gives you a competitive edge in the real estate market.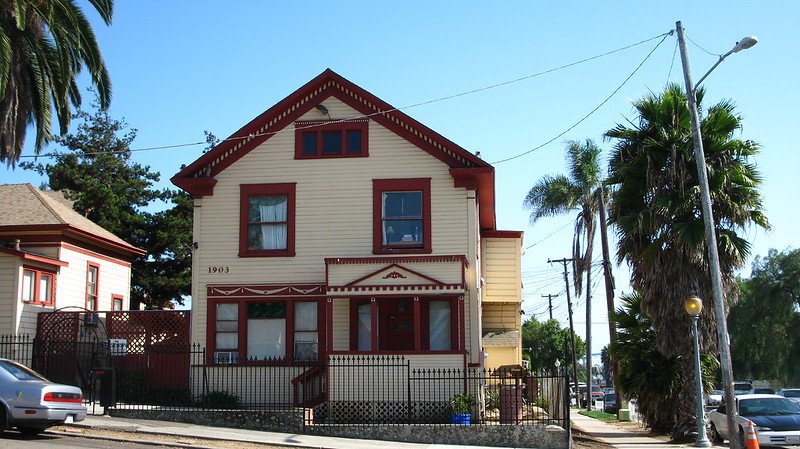 As pandemics change the normal norms, houses are becoming a real deal. People are looking for houses away from cities.
Working remotely is now a preference as people adhere to social distance and restricted movements.
Having said that, you need to make your house ready for the new norm by making it more appealing to the buyers.
Wondering how to realize this goal? Here are some tested and proven tips you should consider:
Have A Super Design
If you are building your house from scratch, your design is essential. A poorly designed property will always send buyers away.
In the same way, every customer will admire a uniquely designed house.
Consider applying some exceptional tips to designing a new home to make it attractive.
Also, working with experts like Buildrite Sydney can help you avoid errors that can hurt your house design.
So, always pay attention to design to ensure your house stands out when complete.
Offer Room for Personalization
You are constructing a house for customers, not for personal use. For this reason, you need to make it flexible.
Offer the buyers an opportunity to customize the house according to their needs and preferences.
Let the buyers get the chance to align the property with their personalities. As such, use neutral colors and decors that the new occupant can customize to match their needs.
---
Read Also:
---
Refresh and Expand the Interior Space with Mirrors
Sometimes, your house may have a fixed interior space. This aspect may affect many potential buyers.
But you can change this aspect by creating illusion space. The way to do it is by adding mirrors to the interior space.
Mirrors not only make the room to appear spacious but also boost its visual attractiveness.
It is important to work with an interior décor expert like those from Buildrite Sydney to help you determine where to fix the mirrors for desirable results.
Pay Attention to The Market Architectural Styles
Certainly, it is your first time selling a house. The process can be both amazing and stressful.
This can be so when you decide to go through the process without the help of a real estate agent. However, it is not a hard task as long as you do the right thing.
One aspect that will make your house appealing to potential buyers is the architectural style.
Like other items, certain house design style pop up on the market in a given period. New styles attract different niches of buyers.
Before you implement your house project plan, it is essential to consider the prevailing architectural styles in the real estate market.
Considering the current and upcoming styles and designs will make your house a hotcake.
Work on Your Landscape and Lawn
Many sellers pay little attention to the outdoor space. Their thought is that customers are in need of a house.
So, they work on enhancing the interior décor but do nothing to the outdoor and backyard.
What they forget is that the outdoor is part of the appeal creation. Buyers get attraction from what they see.
In essence, the exterior compound is the basic ingredient for creating first impression.
To make your house attractive, work on the outdoor space. Maintain your lawn by removing any weeds and debris.
Trim the landscape trees and hedges. Also, clear the walkways and driveways. You can consider planting some flowers along this area to make it more appealing.
This way, you can create a long-lasting first impression that will push the property value up.
Make It Unique Than Your Neighbors
People love being unique and it's no different with home buyers. The incoming occupants will like to own a house that looks better than those of their neighbors.
You will attract many buyers when your home is above the rest in the area.
So, take a walk around your property location. Look for common aspects in the neighboring properties.
Assess ways you can make your house unique and institute a process to do it.
For instance, you may find that the properties lack well-kept parking and lighting. Or else, they do not have trees and flower gardens.
Establishing these elements will mean an extra coin from the property sale.
Fix Any Mess on The Fixtures
If you are selling your current house, you may need to fix some messes to make it valuable.
Old houses are prone to some fixture failure and breakdowns. Failing to work on these aspects can attract a low price or chase away buyers.
Before advertising the house, it is essential to assess and fix any mess in it. Check whether there are some broken pipes and fix them.
Assess whether the electric system is having some fault. Is the sewer and drainage system working perfectly?
Also, you can consider remodeling your bathroom and kitchen. This process should include putting up new and modern appliances and fixtures.
You can also replace the old faucets and outdated sinks. This way, you will boost the value of your property and attract customers.
Working with a building company like Buildrite Sydney can help you remodel your house efficiently and according to the market trends. So, consider taking the route.
Wrapping Up
In a word, selling a house can a fast or difficult affair. You can spend months finding customers without closing a deal.
But also, you can sell the house in a week or in few days. The level of your property attractiveness is what determines the time it will take to find a buyer.
Making your house more appealing will lessen the time it will stay in the offer. Applying the above tips will make the house outstanding.
So, you will enjoy an easy and efficient selling process and get a better deal.