There are two options for homeowners whose homes have been ravaged by fire: rebuild or move on. Fire can cause extensive damage to a property that may be irreparable.
Even if the fire only damaged a single wall or a single room, the damaged part could be enough to deem your home unlivable and require you to rebuild or completely restore it.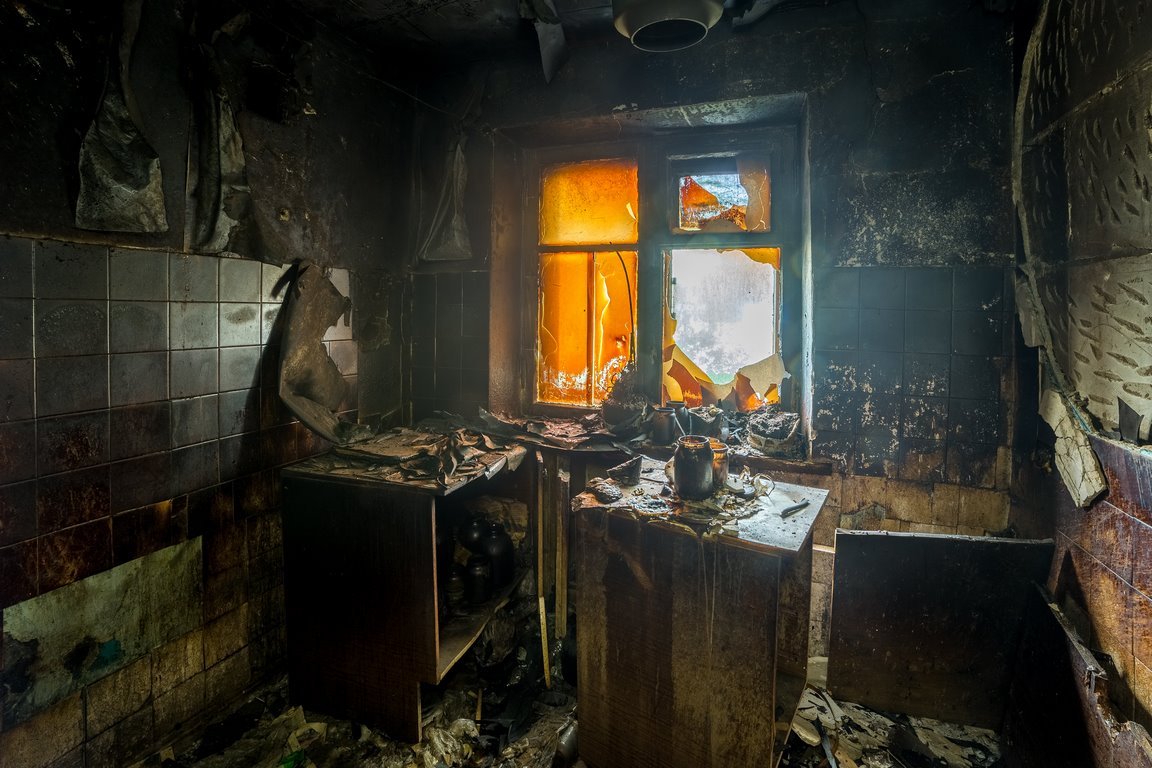 If you're looking to restore a fire-damaged home, there are a number of things that you should be wary of. The three most important things to consider are the following:
1. Extent of the Damage
You need to hire a professional to do a structural damage inspection. This person will perform a thorough examination of the home and take notes about the extent of the damage. You can also ask a fire marshal to come and help make an assessment of your property.
Also, never enter a fire-damaged house until it has been assessed by professionals and all the debris has been cleared. Depending on the extent of the damage, a fire damage restoration Dallas TX contractor may need to tear away a part of the house that's been burned.
Restoring a fire-damaged property is not a DIY job. Although you can be involved in some of the tasks in doing repairs and cosmetic cleanup, it's better to let professionals like the ones in the video below, do it for you to avoid risking your safety and ensure foolproof work.
Be sure to speak with a restoration professional to get an insight as to how much work is needed and give you a quote.
---
Read Also:
---
2. Your Budget
One of the most important things to consider is your finances. If you have a limited budget, you probably won't be able to rebuild your home the way it was before the fire. In this case, restoration is your best option.
However, fire damage restoration can also be quite expensive. A small house fire could be quite devastating as it may result in extensive fire and smoke damage as well as water damage when putting the fire out.
As such, you need to hire professional smoke damage repair Grand Prairie TX service provider to prevent further damage, especially if your house's structure has already been compromised.
The cost of fire damage restoration usually depends on the location and the extent of the damage. Aside from that, your home's insurance coverage or the lack of it may also have a huge impact on your budget.
It's worth noting that the costs will also depend on the professionals you hired for the job. Most restoration professionals don't charge you on an hourly basis and will instead give you a flat rate.
Flat rates usually range between USD$6,000 to USD$20,000. But for those that will charge you by the hour, their hourly rates are somewhere between USD$65 to USD$90.
3. Hire A Reliable Restoration Contractor
Homeowners have plenty of options to choose from when it comes to fire damage restoration services. However, not all companies are capable of delivering quality work and services.
Restoring a fire-damaged home is not an easy undertaking and trusting someone to do it for you can also be challenging. After seeing your property being ravaged by fire, you must hire a restoration company that's experienced and trustworthy.
It's easy to work with people that you can trust as they can help guide you throughout the whole process of restoring your house.
Perhaps the best way to find a reputable fire damage restoration contractor is to check online reviews. Like any good company, they must have a website where you can read testimonials provided by their past clients or customers.
Also, be sure to check multiple contractors and ask them for a quote before you hire one. It's important to evaluate all your options before you make a decision so that you can hire a company that has the ability to get the job done the right way.
Final Thoughts
Losing everything in a house fire is not easy. For most people, it's easier to just move on and find another property to live in. However, that's not always possible. And in some instances, a restoration is still possible.
However, there are a lot of factors that you need to consider before restoring a fire-damaged property. You must first assess the damage, prepare a budget, then find a reliable contractor.
The restoration takes time and money. But once it's done and your home is completely safe, you'll be able to live in it again.