With millennials taking up longer-term rents, and with baby boomers who have sold off their homes in favor of rentals due to their dwindling energy and interest in caring for their yards and property, the rental market has seen much growth in the past few years.
As with any other industry though, there will be ups and downs; so potential landlords who are planning to be in it for the long run must do their due diligence.
Our compilation of tips includes some key aspects which every landlord or landlord-to-be must know, such as what is your aim of becoming a landlord, what are some important tenancy laws to take note of, where to get a rental property, and more.
Read on for our compilation of the essential information that you should know if you aspire to be a landlord someday.
1. Decide on the Area Where your Rental Will be Located
It is recommended that you choose a location nearby your own place of residence. If your rental is nearby, you can easily pop over for regular inspections, carry out minor repairs and maintenance by yourself, and save on transport costs if there is a need to bring potential tenants for viewing when the time comes that your current tenant shifts out.
If your rental is not nearby where you live, it is wise to consider engaging the help of a property manager, which will be later touched on. When deciding on a rental property to buy, treat it as if it would be your own place of residence.
Are there features such as reputable schools nearby? What is the walking distance to the shops? Is it a safe neighborhood? These are likely to also be the factors that your tenants will consider.
The provision of amenities such as a fully furnished property is also a selling point, and could potentially allow you to command a higher rent.
2. Do the Math to Make Sure you are Ready
With banks and other financial institutions tightening their lending standards, it is a good idea for any potential landlord to make sure you have adequate access to cash or good credit; lest you end up in debt trying to purchase the rental property.
The norm with property sales is a down payment of at least 20% upfront, so make sure that you are ready to make such an investment.
On top of the initial investment, there are also other costs involved such as paying for the mortgage, property taxes, and property maintenance. These are ongoing expenses that will need to be accounted for before deciding to be a landlord.
To be sure that you will be profitable as a landlord, it is important to weigh your upfront costs and expenses against your expected income from renting the property out. This can help you determine if being a landlord is viable for you or not.
---
Read Also:
---
3. Double-Check on All Information You Receive
Any potential landlord, or investor for that matter, must do their own due diligence in double-checking the information which they receive from a property agent or a house seller.
Without getting accurate information, the returns on your investment cannot be properly calculated.
4. Be Sure to Only Make a Conditional Offer
Before purchasing a property, it is important to only make a conditional offer. The offer should give you the leeway to confirm it only after you have had the chance to do a home inspection.
If the property is not in a good condition at all, you will still be able to withdraw your offer, or negotiate for a lower selling price.
5. Do Some Minor Home Improvements?
If the property is already under your ownership and you are only looking to command a higher rental income on it, consider doing some minor home improvements such as having the countertops replaced with higher quality material, or by replacing the taps and toilet seats which show signs of use.
Do be careful not to over-improve and risk venturing into the area of remodeling though, else you will never break even on your investment.
6. Consider Engaging the Help of a Property Manager
It was aforementioned that you should ideally get a rental property in the vicinity of your own residence. If you cannot do so, then it is time to consider getting the services of a property manager.
The property manager will be able to help collect rent or screen potential tenants. If you need a recommendation, you can always book a consultation with property management birmingham for more information.
7. Advertise Your Rental
To make sure your rental property looks attractive to potential tenants, be sure to include the important features every tenant will look out for.
This will include the rental price, the security deposit you will collect, how long the lease will be for, and the size of your home including how many toilets and rooms there will be.
If you did home improvements and used top-grade materials, consider including these in the ad as well. Use words such as "Modern", "Luxurious" or "Elegant" to attract tenants.
Of course, it is also important to check out other rental ads in your area, so make sure that you can really stand out by using unique phrasings.
8. Screen All Tenants Before Signing the Lease Agreement
If you've followed all the steps thus far, it should be no surprise if you get lots of interested tenants. It might be good to then set expectations within your advertisement as well so that you don't waste your time meeting potential tenants that you wouldn't want to rent to anyway.
This could include the minimum income of the tenants if you accept pets or not, and any deal-breakers which you will definitely not want to entertain, such as smokers.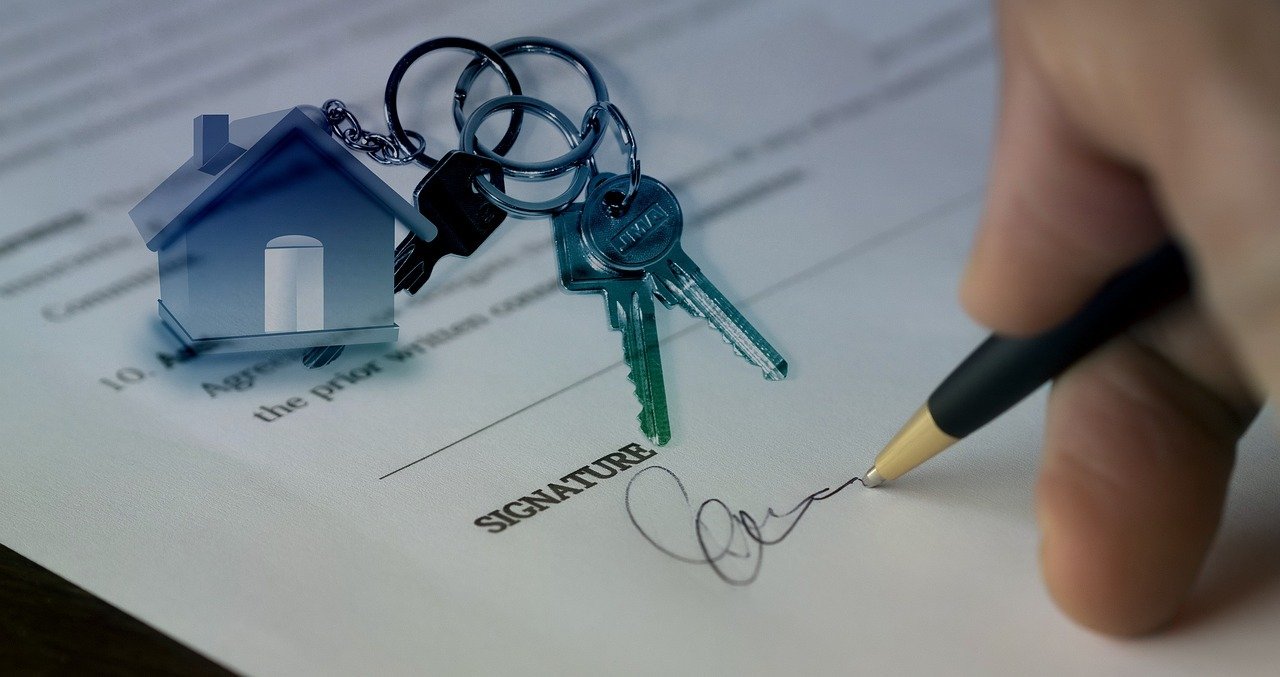 Once this is done, you can then meet just those potential tenants who have passed this first set of criteria. Meet them at your rental to show them around, while taking this chance to also suss them up and see if they are suitable tenants or not.
If a potential tenant shows up looking scruffy and unkempt, you may want to think twice compared to a family who seems more stable and with a good income.
Conclusion
Keeping all these tips in mind, you would be able to assess if you are suitable to be a landlord or not.
It is surely going to be an exciting process if you do, but be careful to do your homework so you know you are seeing returns on your investment!