Buying a house is a tedious task. Things can be more difficult if you are doing it for the first time.
Purchasing a house needs perfect decisions, multiple operations, and up-to-mark executions. And it becomes too difficult to handle everything all alone.
Therefore, you need to take help from a realtor while buying a house. They will successfully help you in buying your life's greatest asset.
A good realtor can simplify complex processes. The reasons to seek help from a realtor are listed below: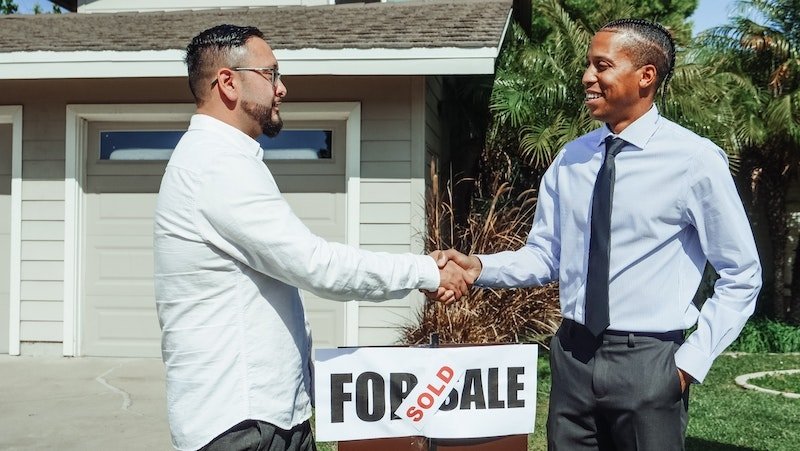 A Realtor Will Aware you of any Exemptions if you are Eligible
A realtor knows your current state and will suggest to you the exemptions possibly available for you. Also, a realtor will tell you about the government plans for which you are eligible.
For instance, if you purchase a house for the 1st time under $800,000, you may be eligible for the exemption of tax.
This will save you a worthy amount. But in case if you are unaware of this fact and you buy a home that costs more than $800,000, you will no longer be eligible for the savings.
If you want to have service from the best realtors, look at the list of realtors. Some of the additional exemptions like GST, first-time incentives, home buyer's plan, and a lot more are there for you to understand. But a realtor can guide you thoroughly with their expertise.
Realtors Help you With Closing Cost Preparation and Financing
Before buying a house, you will have to get pre-approved to know how much you will be able to afford exactly or whether you are fine with the required mortgage payment.
A lender sees multiple things like your salary, credit, and the current status of your employment.
A reputed realtor will help you with the different mortgage options and will ensure that your pre-approval gets started. It will help you to start buying a house with a feeling of certainty.
A realtor also helps to decide the estimate of the initial closing cost so that you know your expectations at completion exactly.
And you can make plans accordingly. Some of the closing costs include appraisal costs, inspection costs, lawyer fees, and a lot more.
---
Read Also:
---
Realtors Make a Legally Binding Contract
For safety, several terms are there to be included within the contract. A realtor will make the contract and present it to the listing seller or agent.
A realtor will ensure your safety and will include the indispensable warrants and terms in the contracts so that the purchasing process of the house goes smoothly.
A warrant includes the seller accountable. For example, the seller warrants that the house will be clean and free of garbage on the day of possession and will be cleaned. A realtor will make a solid contract and include all the necessary details.
Realtor Takes Care of Due Diligence
When you buy a house, you may stay in confusion and fail to decide what you exactly want. A realtor will stay beside you and will ask all the required questions on behalf of you. A realtor will ask questions that you might be incapable of thinking.
A realtor helps a purchaser perform the due diligence on the property of the house during subject removal especially.
A thorough property investigation is done by a realtor. And they will apply their experience to understand whether everything is normal or something fishy is there.
A realtor also reviews the disclosure statement of house property and will bring valuable items or information to a purchaser. They will look for the ongoing property costs, verify the strata documents, and red flags if any.
Realtors Shares Their Network
While purchasing a house, you will find out that there are many peoples involved in the process other than the seller, purchaser, and the agents. People like inspectors, notaries, and mortgage brokers are also there.
A realtor will provide you with a strong and cooperative team. They will get you connected to the professionals. A realtor has large networks, and they may recommend them to you while you buy a house.
In this way, you can gain extensive knowledge and gather more information while you make the purchase of a house. Additionally, a realtor can prove to be a good source for your home professionals once you become the owner of the house.
They will refer you to plumbers, contractors, and whoever else you require in the future.
A Realtor Finalizes the Loose Ends for Closing the Deal
There are a lot of things between the date of subject removal up to the date of completion. And things can go wrong at this time. Also, a lot of things must happen.
At the correct time, the deposits must be handed in trust to the buyer's agent brokerage. You will need to visit the lawyer as well. Every document, along with the information of mortgage, requires to be sent via conveyancing, and a lot more.
Without the help of a realtor, you may drown in the process and may eventually end up with a lawsuit. For ensuring that everything goes swiftly, having an experienced realtor is essential so that he or she can put the contract together correctly.
Conclusion
The above-mentioned reasons must not be neglected, and they are crucial. So, it is better to hire a realtor while finding your dream house. Their experience, knowledge, education, and precious time, are all important.
While selecting a realtor, choose someone trustworthy. Look at their reviews online and ensure that they have the necessary experience and want whether they tend to help you purchase a house.