Choosing plaster mouldings for ceilings is a bit more complicated than choosing mouldings for walls.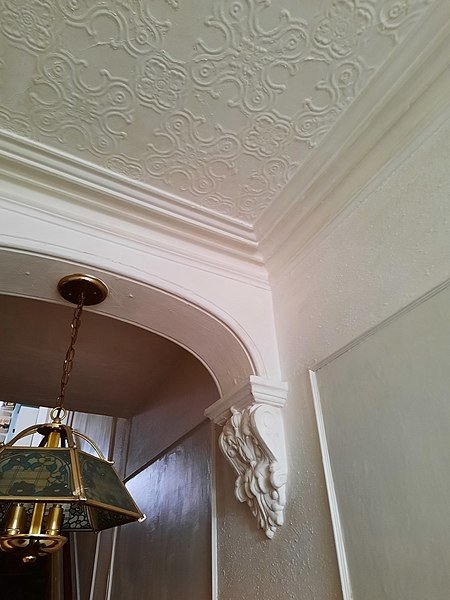 It's important to consider the size and shape of the ceiling, the height of the room, and the style of your home when choosing plaster mouldings. The number of mouldings available for ceilings is quite large.
The main considerations when choosing a plaster mouldings by DFN Plaster Products are the style, size, and shape of the room and budget.
Choosing a ceiling moulding involves many factors. An important consideration is how much light will enter a room through its windows and whether you want to emphasize this feature.
For example, if your home has a lot of windows throughout, then it would be best to choose a dark finish on the ceiling to contrast with these light-filled spaces. If you're looking for inspiration, here are 5 tips to choose plaster mouldings for ceilings:
1. Know Your Ceiling Height
The first step in choosing a ceiling moulding is knowing how high your ceiling is going to be. The height of your room will dictate how many rows of plaster mouldings you can install on top of each other without making them look too bulky or crowded together.
For example, if your room is 10 feet high (3 meters), then installing two rows of plaster moldings would make it look like there are too many rows in one area.
If your room is 12 feet high (4 meters), then three or four rows would work well together without being overbearing on that area of the wall/ceiling surface.
2. Be sure of the Style and Size of Your Ceiling
The moulding should be proportional to the size of your ceiling, so make sure you know what kind of ceiling you want before buying the mouldings.
---
Read Also:
---
3. Consider the Purpose of Your Ceiling
If it's just a decorative element, then there's no need to spend much on it; if it's meant as structural support, then it needs to be made from durable materials like metal or hardwood.
4. Choose a Material That Suits Your Home Decor or Style
For example, if you have a traditional home with classical furniture pieces, then go for those classic designs in plaster mouldings for ceilings such as cornices and friezes (a decorative band that runs horizontally across an interior wall).
On the other hand, if you're into modern interiors then opt for something more contemporary in design such as coffered ceilings (a square or rectangular depression in the middle of an upper surface) or coffers (small square niches).
5. Match the Finish and Color of the Molding to Other Elements in the Room
If your walls are covered with wallpaper or paint colors that match well with specific colors in a particular room, then take those colors into account when choosing ceiling moldings as well.
If you've got beautiful hardwood floors, look for wood finishes on your ceiling mouldings rather than vinyl or plastic ones.
The same goes for other accessories like lighting fixtures, furniture, and other decorative items think about how all these items will work together when choosing moldings for your ceiling.