Roofing is an integral part of constructing a home or business building. The cost of undertaking a roofing project varies depending on building size, type of roofing material used, and location.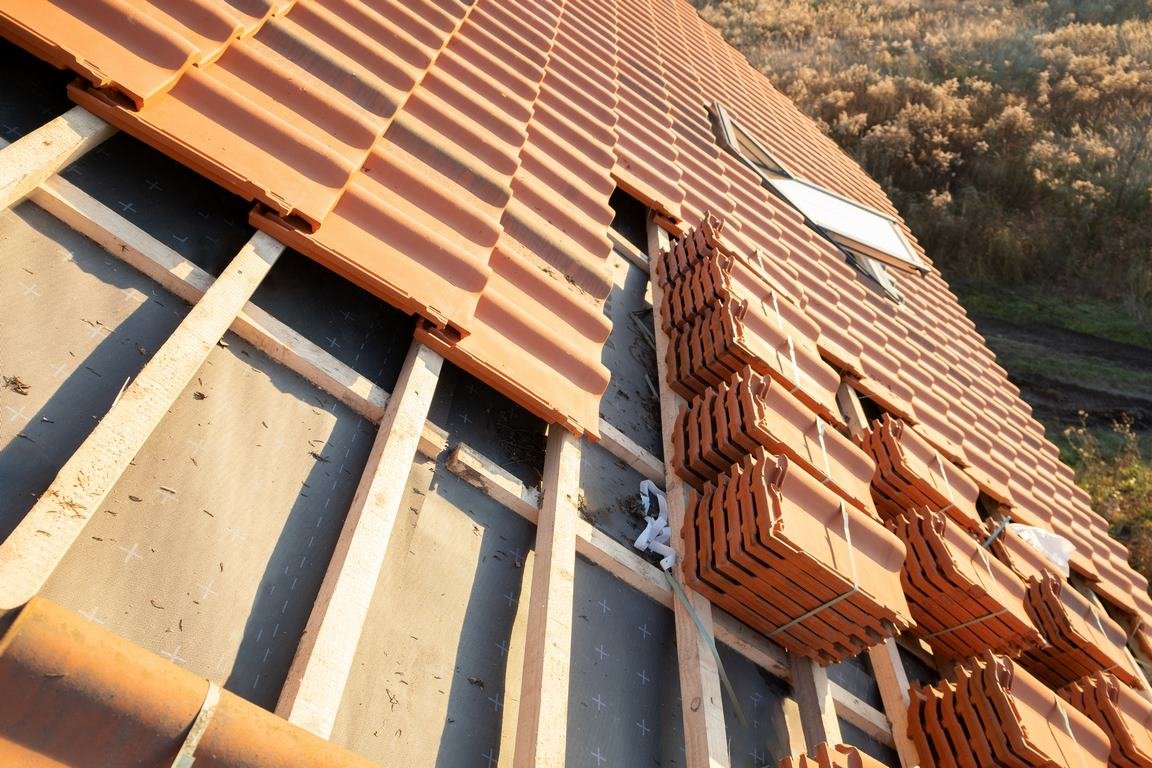 Whether you're undertaking a roofing project on a new building or want to replace or repair an existing roof, you need to budget wisely to avoid overspending.
If you plan to undertake a roofing project soon, here are five tips to help you do so on a budget:
1. Work With a Roofing Contractor
Another way to keep your roofing project on a budget is to hire a professional roofing contractor. When roofing your house or business premises, hiring contractors from a reputable roofing company like D'Angelo Roofing Oakville and similar ones can prevent unexpected issues, giving you the best value for a budget.
Contrary to what most people believe, hiring contractors saves you money in the long run because they ensure that the work done is of good quality.
A roofing contractor has the professional know-how of what complications to anticipate and can work within your budget without compromising the quality of the work. With the contractor's training, certification, and experience, you can be confident that funds spent would result in quality work.
2. Cost The Roofing Project
Before you start roofing your home or business premises, cost the project to determine how much money will be required to complete it.
You can do this effectively by developing an outline of essential costs, including roofing materials, permits, and contractors. Further, your cost outline should include charges relating to debris disposal.
Often, materials take a more significant chunk of the budget. Avoid using estimates in the line items in a roofing project cost outline. The price range for different components of the roofing project varies, which makes it challenging to prepare an accurate budget using estimates.
Instead, invest time gathering prices for individual components then develop the cost outline using actual costs. Preparing a cost outline enables you to organize the finances you need to complete your roofing project.
---
Read Also:
---
3. Opt for Quality Materials
Slate, asphalt, and metal are materials used to roof homes and business premises. However, each of them has advantages and disadvantages. If you have a roofing project, researching different roofing materials can help you observe your budget limits. It means finding out how much a square foot of each material costs.
Your research should also include checking the quality of materials to see whether the style matches your business or house aesthetics and whether they meet government guidelines. Opt for quality materials – those that meet your structure's style and the standards set by state or federal governments.
Roofing materials are often sold in square feet. Multiply the price per square foot with the complete area to get the total cost. Consider purchasing extra materials to cater for repairs or mistakes during installation.
4. Anticipate Complications
The other thing you need to do to keep your roofing project on a budget is to anticipate complications. Like any other construction project, the roofing process can experience difficulties you didn't expect at the outline design stage. For instance, you may need to repair or adjust the roofing project once the work commences.
Anticipating this need enables you to accommodate costs that may result from materials and time changes in the cost outline. Other complications necessary to expect when planning a roofing project include missteps and inclement weather.
When planning a roofing project, reserve at least a fifth of the total budget to contingency. Making this provision makes it easier to take care of unexpected issues comfortably without having to source extra funds that you hadn't anticipated.
5. Avoid Changing Design Last Minute
One of the things that cause roofing project costs to get out of hand is last-minute changes. Altering the design of a roof affects the number of materials required and can also affect the project timeline.
These, in return, affect the overall cost of the project. To avoid spending more than you planned, settle on a design and avoid changing it once you've commenced the project.
Final Thoughts
The roof plays a critical role in protecting people and their property from weather elements such as snow, rain, wind, and sun rays in any building. Roofing is a significant stage in constructing a building, consuming substantial amounts of the total construction budget.
Whether you're replacing a roof or fixing a new one for a building, having a budget and sticking to it allows you to avoid unnecessary spending. If you're roofing your house or business premises, applying the five tips discussed above will enable you to keep your project on a budget.