There is any number of reasons you might be looking to have some work done on your roof issues with your gutters, damaged shingles, or simply that your roof has come to the end of its natural life cycle and is due to a replacement.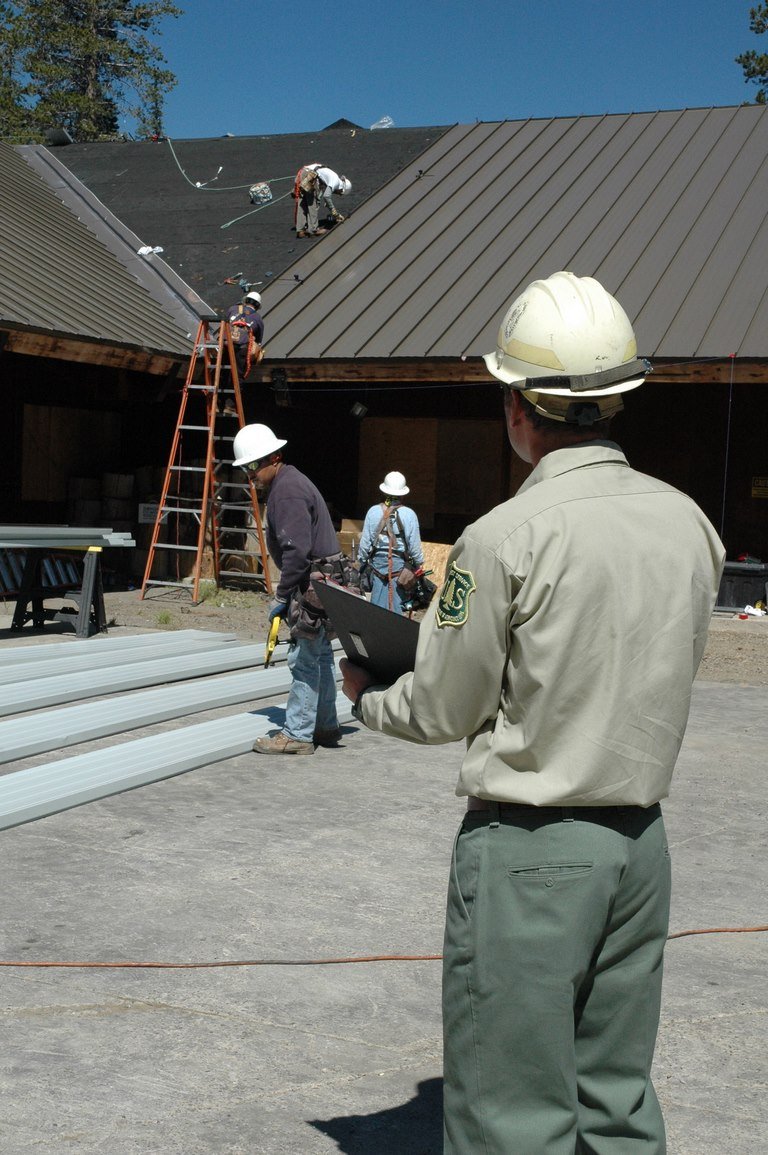 Regardless of the situation, there are four principal factors you need to be thinking about for your roofing project.
The roofing materials being used
The scale of the project
Securing the surrounding areas
Choosing the right contractor
In this article, we're going to look through some of the key points around each one of these so that when you start your project, you're not left high and dry! Let's get started.
Roofing Materials
Your roof is what keeps you and your family separated from the elements. As such it's important that the materials you use are suitable for the climate around it.
If your home receives a lot of harsh UV sunlight in the summer or a deluge of snow every winter, then the building materials should reflect those distinct needs for your home.
Shingles can be made of wood, asphalt, tile among other options. Before you decide to get a roof replacement, you should be clear about what material is being replaced, and whether choosing a more appropriate substitute is an option.
The Scale of your Project
Whether you need a simple inspection, or a full gutter installation in Denver CO, the scale of the project matters. Knowing how long, how intensive and how much space will be required to carry out a job means that you can plan around it so that you experience the minimum of disruption to your daily life.
For some kind of idea, a roof replacement for the average home can take anywhere between 1-4 days depending on the size of the house among other factors. With this in mind, choose a time that is going to cause you the least disruption in your day-to-day life.
---
Read Also:
---
Securing the Surrounding Areas
One way or another, like all serious construction work most roofing will involve dust, tools, and noise. As such, safety precautions should be taken to move any loose furniture that you have around the area where the work is being carried out, communicate with your team and make sure that any pets that may be bothered by the sound are kept away.
If you have a garden that runs around the edge of the house, it's worth thinking about covering your plants with a tarp.
Likewise, move any cars or vehicles to the road, if possible, to allow access and avoid unnecessary exposure to the dust that may be produced. Taking precautions ahead of time means that in the unlikely event of any debris falling, your valuables will be safe.
Choosing the Right Contractor
Making sure that you have the right contractor is an important part of any process. When looking for the team who you want to move forward with, check locally for their reputation.
Most importantly you should reach out and open lines of communication, to see how their working methods and values align with your project.
Don't be afraid to ask your neighbors, for example, if you're looking for someone who can do roofing in Barrie, there's a good chance that some of the people living around you have had similar work done and they may be able to recommend a well-regarded company.
When looking for the best roof replacement contractors near you, shop around. Don't just settle for one bid either, have a few free estimates done, and compare the prices.
If any of the bids seem to be wildly different from the others (higher or lower) be sure to ask for reasons why. It could be the case that they work more efficiently, or are using special techniques, but as the homeowner, you should be proactive in questioning.