Knowing how to design something skillfully is to incorporate the ability to adapt, morph, and apply different influences that increase the aesthetic and function. The trends regarding the interior design of this year exemplify this in a manner that accentuates and creates new stories.
As more people stay at home this year, interiors are taking center stage in 2020, and designers are more aware than ever of their responsibility to provide their customers with incredible interior designs and projects.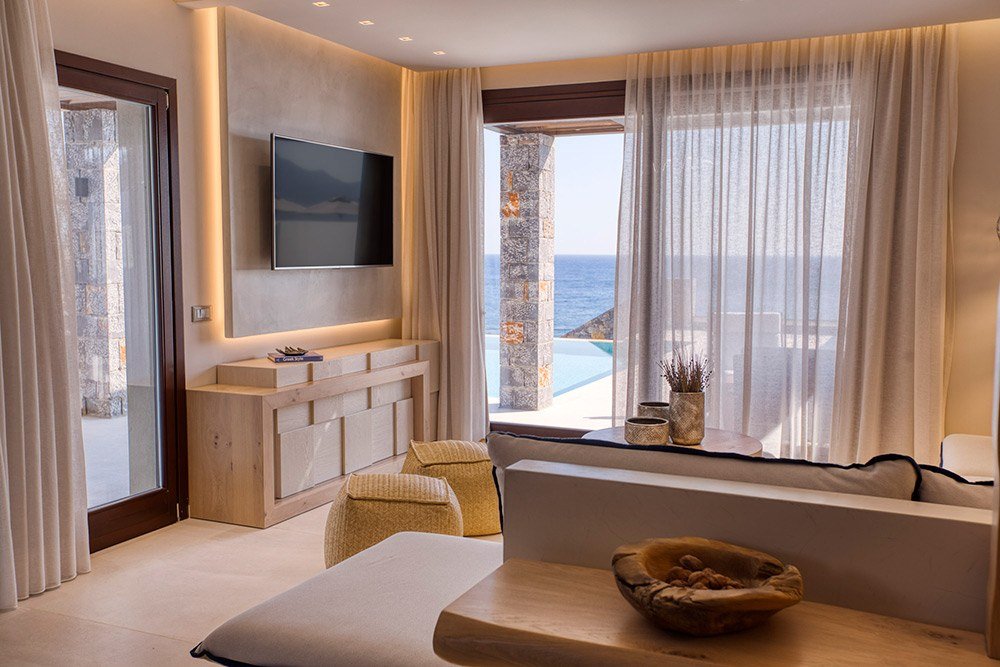 Interior designs are becoming more sought-after projects for many designers these days. As the competition becomes fiercer, we receive better and better options to go through.
This year there exists already a wide array of interior models to go through. Many ideas are floating around this year, and none of them are lackluster.
In this article, we will examine the viable options that are on the trends for 2020. So, let's begin the introduction to a world of interior designs.
---
Read Also:
---
Biophilic Design
Plants have made their mark on interior design for years now, and they keep getting better.
The inclusion of small plants on desks and other areas of the house is very common, but recently, a new idea has emerged, which brought the concept of adding nature itself to the building's architecture.
Using things like green walls, reclaimed woods, hanging plants, and several other implementations, the biophilic interior design seems to bring us closer to nature, improving our mood, psyche, health, and the ecosystem.
Natural Fiber Furniture
The use of wicker and rattan like natural fibers have seen an increase in use in furniture and in interior designs. This material is being used in the furniture like chairs, tables, carpets and lightings, and other modern interiors arrangements.
Earth Tones
Starting with the color, even though the Pantone color classic blue introduces cool-tone, there are other options available like the earth tones Olive green, burnt orange, yellow ochre are colors that bring warmth while creating a connection to the outdoors.
There is also furniture that mimics the outside nature's essence utilizing natural wood and earth tones to make us feel as if we are in a blissful nature.
Multifunctional Spaces
Since many people these days work from home, multifunctional spaces have risen in demand and have become much more desirable interior design.
Multifunctional spaces are pervasive in kitchen and dining spaces, essentially combining them to double the space for both tasks. Especially kitchens have an island that can easily be used as both a kitchen and a workstation.
Many kitchen spaces are used for socializing as much as they are used for cooking or eating, which allows you are able to socialize, cook, eat, and work at the same time. What multifunctional spaces accomplish is cutting out the need for a separate room.
Some other combinations are the playrooms with other parts of the house, like the child's bedroom. Kids can get the playroom and bedroom in the same space without having to compromise much or any.
If you are one who wants to go to the gym but can't take the time to, then an unused space in the basement or garage can be ideal space for spin bike or weights. There are many foldable workout equipments that can be used if space is an issue.
Layered Décor
When you are designing an interior, you want to match various elements with subtle contrasts and neutral looks. However, sometimes you can choose to pick elements that are in high contrast with each other in forms of design or colors, materials, or models.
If you want to paint a room like a kitchen, you can maybe opt for a bolder blue with Pantone classic blue being a great option or introduce loud tiles and some timeless options for a perfect combination.
Mixed Metals
Interior design does bode well with metals, and there seems to be an obsession with them this year. Pieces of Furniture that have finishing done in gold, silver, tin, or copper are prominent, showing confidence and a bold statement in terms of interior design.
However, you don't want to overwhelm your design with metallic elements and different metal finishes.
For starters, mix warm-colored metals like copper, gold, and brass and cool colored metals like silver, aluminum, and stainless steel and pick a dominant color while accompanying it with an accent color.
Some neutral-colored metals like the cast iron and black metals easily go with most other metals we mentioned above.
Interior Lighting
Lighting plays a big role in interior designs. Lightings change the feel of the room and affect how you experience the space. It can sometimes make smaller rooms feel bigger and bigger ones seem smaller.
There are also ambient lights, accent lights, and task lights. Having all 3 of them in harmony takes the interior design game to a whole new level.
The recent trend that popped up was the Swarovski lighting setup. You can choose to incorporate Swarovski Chandeliers into your home as the ambient light or the main light source and work around that to achieve excellence.
Floral Wallpaper
Floral wallpapers have stood and passed the test of time. Floral wallpapers are one of the best home decorating features that you can utilize to cover big wall spaces with beautiful art.
The designs that are inspired by nature and abstract ideas have a wow-factor to them. It creates an appeal by introducing contrasting colors, vibrant colors, and different patterns that come in different sizes according to the designer's needs.
You can add these wallpapers in your bedroom, living room, dining hall, or even the kitchen.
You get to add a little bit of your personality to the house by choosing art that you like. There are also portraits and paintings that you can hang on the side walls to brighten your house's aesthetic.
Conclusion
While there are many different interior home design approaches, you should also make sure your exterior is just as good as your interior, like your backyard, for example. Every backyard design should start with proper drainage.
Learn how to correct poor soil drainages to increase the overall aesthetic of your house. We have listed several ways to incorporate interior designs on your home, and it does not imply that you need to try all of them.
Choose a few designs that suit your taste and then talk to a decorator to see whether it will work for your house.