When renovating a property, homeowners often focus on the interior and fail to improve the exterior.
However, the outside of your home gives the first impression to guests, neighbors, and potential buyers.
So, if you're looking to sell your home, modernizing the exterior can enhance your curb appeal and help generate interest.
You can make many big and small adjustments to improve your property.
But if you don't have the time and money to make numerous changes, consider investing in exterior cladding, which can dramatically influence the home's aesthetic and performance.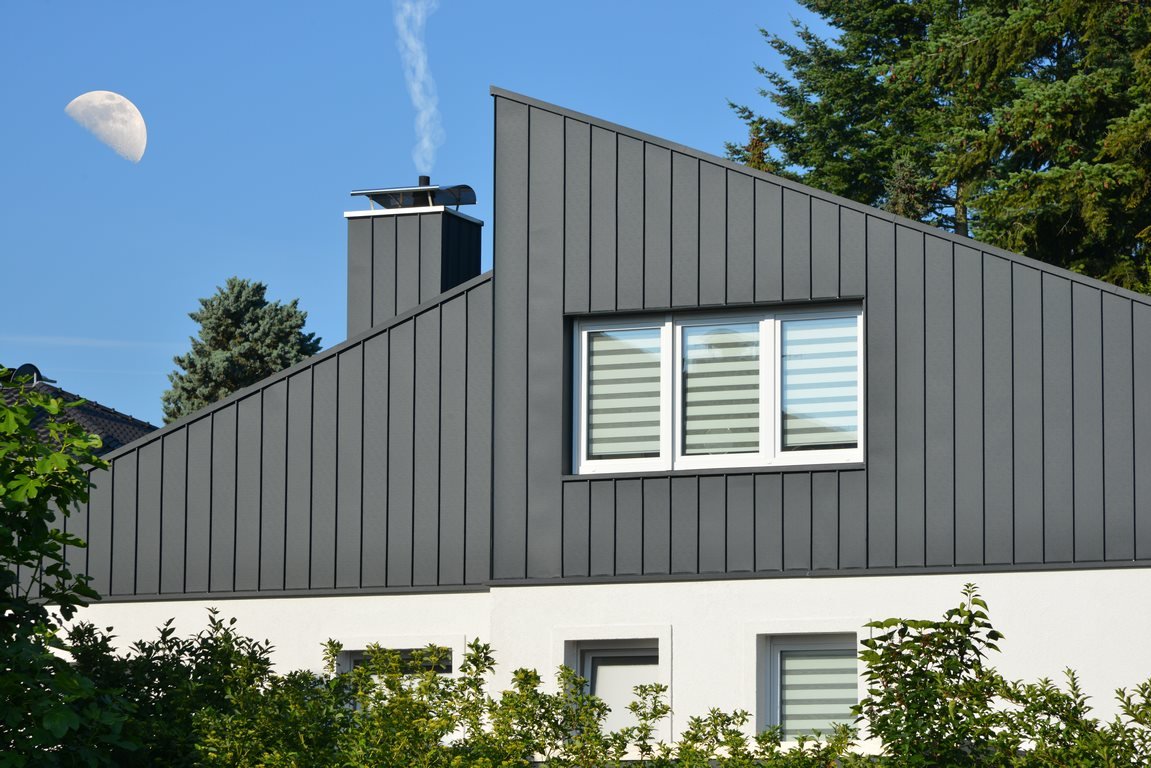 What is Cladding?
Exterior cladding refers to a layer of building material applied to the property's structural frame to enhance protection against external elements, including weather and moisture.
It can also improve thermal insulation and transform the structure's decorative appearance.
Types of Cladding
There are many different styles of cladding to choose from, offering varying benefits, costs, appearances, and suitability.
Here are some of the most commonly used types of exterior cladding:
Timber Cladding
Timber is a durable, sustainable, and insulating form of cladding that provides an industrial aesthetic.
You can enhance the durability of timber with preservation coatings. If you follow the advised maintenance, timber can last for 40 to 60 years.
The species of timber cladding available are usually either hardwood or softwood.
The former is often costlier but more sustainable and long-lasting. Common types of timber include oak, cedar, Douglas fir, chestnut, and larch.
The UK's leading importer and distributor of bespoke and sustainable timber and panel products, International Timber, offer a wide range of timber for exterior cladding applications, including Western Red Cedar, which is especially durable due to its containing natural preservatives.
Timber weathers over time into a unique silver shade, but you can preserve the original color with a treatment.
Timber can appear rustic or modern, depending on the shade and whether it has visible knots.
---
Read Also:
---
Brick Cladding
Brick cladding is robust, low-maintenance, and thermally efficient.
However, bricklaying needs dry weather due to it being a wet trade, which can cause frustrating delays if rain frequently occurs.
Alternatively, brick slips can eliminate the risk of weather disruptions while replicating the brickwork aesthetic.
The thin slices of brick are lightweight and therefore much easier to work with but tend to be more expensive.
Stone Cladding
Stone cladding is ideal for building a new home in a neighborhood with older buildings, as the characterful and charming aesthetic will keep it from looking out of place.
While stone is long-lasting, it's also cumbersome, expensive, and can be susceptible to weathering.
However, stone slips are a lightweight and cost-effective alternative to building with natural stone.
On top of this, they are much easier to install due to being prefabricated.
There are extensive variations of natural colors, styles, textures, and patterns of stone cladding to choose from too.
Metal Cladding
Aluminum, steel, zinc, and copper are the four primary metals used for exterior cladding and can provide a futuristic industrial aesthetic.
Steel is usually the cheapest metal cladding, is available in various colors and effects, and can last for at least 35 years.
However, a protective coating is needed to mitigate corrosion.
Aluminum is often a preferred metal for cladding as it's more flexible, lightweight, and can last for 40 years. It's typically covered with a powder coating to maintain its appearance.
Zinc is exceptionally durable and has a lifespan of at least 50 years. It's a popular option due to its silver finish, which weathers to a blue-grey hue if untreated.
Copper provides a unique appearance as its orange-brown shade evolves into a turquoise hue over time.
This metal type has a highly long lifecycle of one century. It's also lightweight and extremely weather-resistant.
PVCu Cladding
Cladding made from PVCu offers an inexpensive and low-hassle option to homeowners.
It requires minimal maintenance, is lightweight, and comes in various colors and styles.
Be wary of low-quality versions, though, as they're prone to distorting, discoloring, and damaging over time.
You can extend the lifespan by purchasing high-quality PVCu cladding, which often has a 20-year guarantee, but they require a larger investment.
How much does it cost?
The cost of cladding can vary between £20 and £100 per square meter, not including labor, but it largely depends on the material type and how much of it you need.
You'll also need to consider the cost of any required coatings and treatments and installation fees.
It's tempting to choose the cheapest option, but this may cost you more in the long run if it requires regular maintenance and replacement.
Exterior cladding can makeover your home and enhance its quality, but it's not a change you should make lightly.
For further advice on types of cladding and whether it's suitable for your home, consult an architect or builder.