Working with many tools at home or work can be a nightmare, especially if you don't have a proper storage system.
These can be kept in different places from the basement to the garage, but if not correctly stored, they'll be damaged.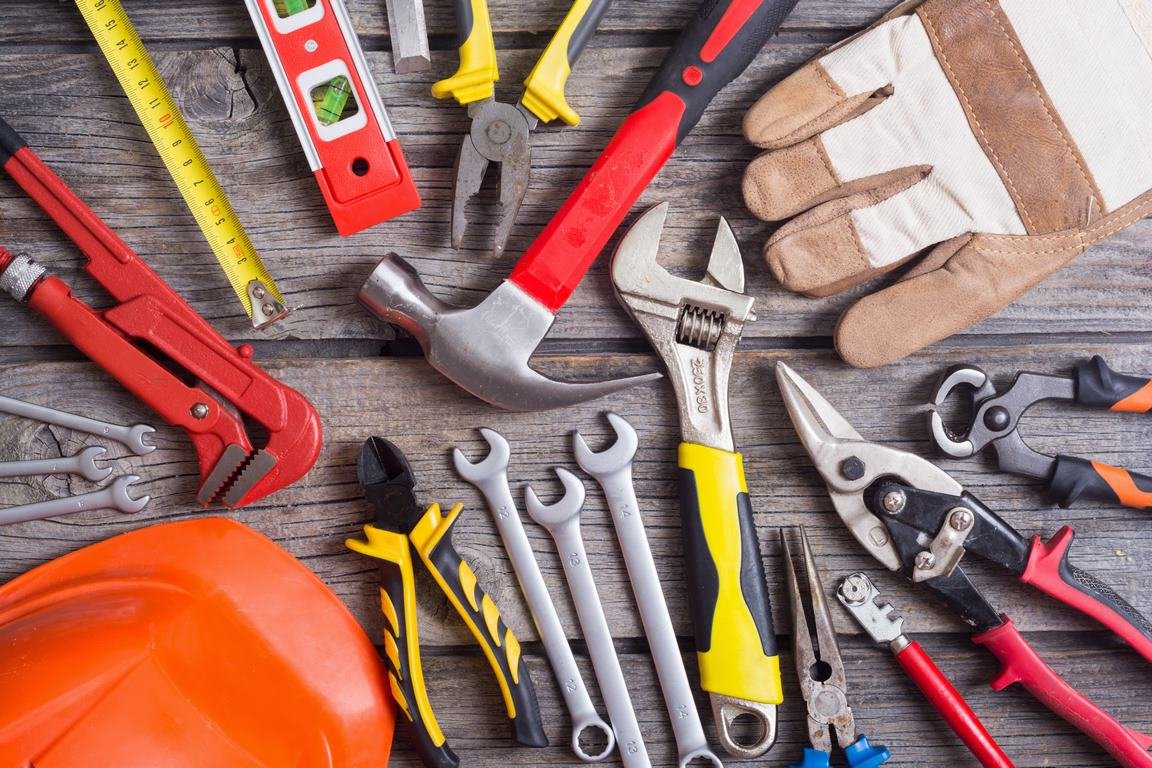 This is applicable even to hand and power tools that need various levels of maintenance and storage.
If you're one of those who need help, it might be comforting to know that there are many ways to organize your tools.
You can also consider using a toolbox chest to properly store and take care of your tools simultaneously.
What is a Tool Box Chest?
Toolbox chests are usually found in residential and commercial garages. They're commonly used by people who love do-it-yourself (DIY) projects, mechanics, carpenters, and homeowners with work equipment in the garage or the garden.
As its name implies, a tool box chest looks like a drawer chest. It can be a broad, single, or stacked metal cabinet with several doors that can hold various light and heavy tools and other repair gears.
In contrast to drawer chests, they are much bigger, and their main design feature is the ability to store as much equipment as required.
They're also ordinarily stationary, but some may have wheels to make transportation easier. However, if you need to transport your equipment frequently, toolbox chests aren't ideal because of their size and weight.
Visit this link if you need a screw supplier.
---
Read Also:
---
Functions of a Tool Box Chest
While there are many reasons to have proper storage for your tools, finding the right tool storage may be a real dilemma for many buyers.
If you haven't decided yet if the toolbox chest is for you, read through this article as it lists down some of its most common uses.
1. Convenient Storage for Your Tools
The majority of people have a range of tools at home, ranging from small hand tools, such as wrenches and screwdrivers, to oversized power tools commonly found in workshops or tool shops.
Having a toolbox chest will help you organize your tools to quickly locate them whenever you need them.
You may also put a label on each drawer, so you'll know what's inside them. Knowing your tools' exact storage location won't only save you time but can save lives, too.
Accidents that involve fixing or repairing equipment can happen anytime and anywhere. Therefore, it'll be best if you know where to look because emergencies like these need immediate responses.
Though some chests are generally stationary, as was mentioned above, a tool chest trolley might fit you better if you need to move your tools from one location to another frequently.
2. Secure Storage for Your Tools
One of the most vital usages of a toolbox chest is to keep your tools secure. These chests usually come with a well-designed lock system.
Some even have an internal locking mechanism that closes the drawers when the top lid is closed. Meanwhile, others have a key-operated lock for added security.
Despite their differences, both types of lock systems keep your tools safe from thieves. They also protect unauthorized people like children who might get injured by these tools without proper knowledge and guidance.
3. Tool Box Chest Keeps Your Tools Safe
Another significant usage of a toolbox chest is keeping your tools safe from possible natural damages. Sensitive tools might also get damaged if placed among others.
This storage comes with multiple drawers that allow you to separate delicate tools from others. Some also include foam separators for every drawer to maintain the distance between the tools stored in them.
4. Larger Storage Solution for Larger Projects
If you're working in the garage, workshop, or warehouse, the right tool chest or tool cabinet can keep your essentials neat, organized, and near at hand.
You can find that a toolbox is simply not large enough for your tools and accessories' safe storage and transportation.
Thus, a toolbox chest is the better option for your needs. This is particularly true when you work on various stations in your workshop or work on larger projects requiring different types of tools.
By using a toolbox chest, you're guaranteed that your equipment is close by. It provides more convenience than having to walk or drive back and forth to another location for your current tool storage system.
Final Thoughts
Having a lot of resources means you'll need more rooms for their storage. Luckily, there are many types of tool storage available in the market.
Before buying one, remember to evaluate which storage type will best suit your needs and the tools you have. By picking the right one, you get to save time and give protection to your tools and everyone else.
A toolbox chest may be the perfect solution to your storage needs.