As a new homeowner, you have quite a few new responsibilities on your plate. But, most importantly, you no longer have a landlord to depend on when making repairs around the house.
It's now up to you!
That means it's time to invest in brand new tools to have on hand. And, since you're new at this, you might not even know where to start.
What tools do you actually need?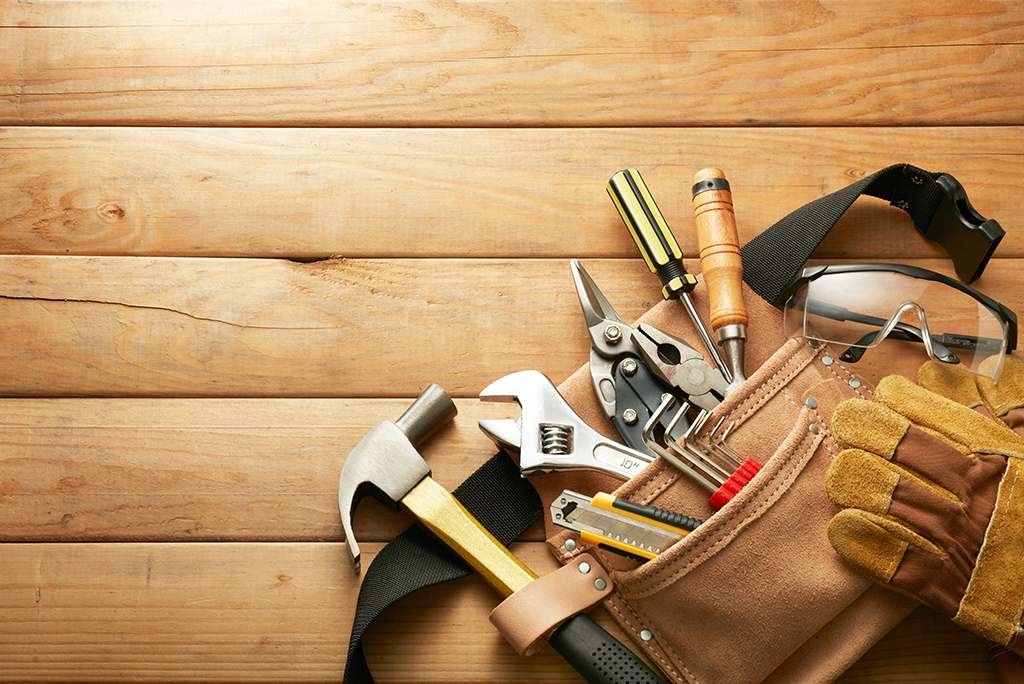 We're about to make this all a little bit easier on you. So, let's go over everything you need to know about buying tools for your new home.
---
Read Also:
---
Figure Out the Tools You Need
You might be assuming that tools are only necessary if your home needs some type of repair. And, since you've just moved into your home, there likely aren't any repairs yet.
But that's not all they're useful for!
Here's a quick look at the tools all new homeowners should have and what you can use them for:
Screwdriver Set & Screws: Remove or tighten outlet caps or air vents, put together new furniture, and install new cabinets
Hammer & Nails: Hang up picture frames, remove nails from walls, and build DIY furniture
Measuring Tape: Organize the layout of each room, figure out the perfect size of new furniture, or create woodworking projects
Level: Hang decor evenly
Ladder: Clean the gutters outside, get onto the roof, and paint larger rooms.
Lock Pick Set: Brocken door locks can easily be fixed without calling the locksmith. However, you need a good set of lock picking tools first. Beginner's sets usually come with a rake, hook, and tension wrench. Now, all you need is a ton of patience and some lock-picking knowledge.
Just think about the types of tools you might need as a new homeowner. You'll want to consider the furniture you'll need to put together and the decor you're looking to set up.
Think About the Tools You Want
If your new home has a spacious garage or shed, you might be thinking about stocking it up with every tool you can imagine.
After all, tools sure do make home improvement a lot easier.
But, figuring out the tools you want will come down to the projects you plan to do in the future. You'll want to think about the tools that can help make these projects much more efficient.
For example, a screwdriver set works great in most circumstances.
Yet, it can be a little tedious to use a regular screwdriver to put together an entire handmade bookshelf with a total of 20 screws. In that case, a cordless drill might be a much better solution.
Here are some tools you might want to invest in:
Putty knife & putty
Caulk gun & caulk
Stud finder
Drill sets
Saws (power saws, hack saws, etc.)
Wrench sets
The average homeowner won't need any of these soon after moving in, but they can make revamping your home a little simpler in the future.
Tools to Hold Off On
So, you just want to make a trip to the local home improvement store and buy one of each tool in their inventory, right?
But, not so fast!
There are a lot of tools out there that are extremely expensive. And, it wouldn't make that much sense to invest hundreds of dollars on a tool that you'll only use once or twice (or never!).
So, take the "wait and see" approach here.
Live at your new home for a few months without the tool in mind. If you haven't had a use for it yet, then you should continue holding off until you really need it. Otherwise, it'll just collect dust and go to waste.
Here's a look at tools you'll want to hold off on at first:
Pressure washers or power washers
Carpet cleaners
Ride-on lawnmower
Snowblower
It's better to wait a little while to see if you need an expensive tool first. That way, you won't be throwing your money away on tools you never seem to use.
Rent or Buy?
One of the great things about home improvement stores is that you don't have to buy household tools.
That's because some are available for rent!
This is an excellent idea if you only need to use a tool occasionally.
For example, you might only need to use a pressure washer once every year to clean up the patio in the back. You can buy a heavy-duty model for about 500 dollars.
Or, you can rent it for about $40 a day.
At that rate, it would take over 12 years to make your $500 investment worth it. So, it would be a better idea to rent this type of tool instead of buying it outright.
But, if you notice that you're renting a tool several times per year, you might want to think about buying your own.
Where to Buy These New Tools
The great thing about the internet is that you can buy just about anything.
Online retailers like Amazon are a great source when it comes to home improvement tools. You have a more extensive selection, and you can also secure yourself a pretty sweet deal.
And, sometimes, free delivery!
Home improvement stores are perfect if you really want to see what you're getting. You can compare tools side-by-side and even get a little advice from the workers if you're having trouble choosing the right model. You also have the chance to size up the tool to see if it's exactly what you're looking for.
No matter where you decide to buy your new household tools, think about getting a warranty.
Warranties might only cost you a few dollars a year. But, they will come in handy if your tool suddenly breaks or needs repairs during the first few years.
If you're spending a few hundred dollars on a tool — definitely get a warranty.
Conclusion
Your options are virtually limitless when it comes to making improvements in your new home. Yet, you don't want to spend hundreds or even thousands of dollars on tools that you never seem to use.
So, think about the tools you definitely need and then figure out the tools that would make your life a little easier. Then, consider daily equipment rentals when it comes to more expensive machines.
---
Author Bio:
Adam Marshall is a freelance writer who specializes in all things apartment organization, real estate, and college advice. He currently works with Arch at Ft. Wayne to help them with their online marketing.
---