Are you shopping for a vacuum cleaner to help with taking care of your outdoor pool? Then you know that you want to start the search by looking through online reviews to help you narrow down your options.
There are too many products available in the market, which can make it a whole lot challenging for you to conclude.
Plus, it gets worse if you do not know what to look for when in the market for this range of cleaning devices.
A vacuum cleaner for the pool is a lot different from the one you use indoors. While both of them are designed to help make cleaning more relaxed, the one for the pool is better equipped to work in water, which is mostly the distinguishing factor.
Just in case you are wondering how here are a few things to look for when choosing the best pool vacuum.
---
Read Also:
---
Suction Power
If you are familiar with a vacuum cleaner, you will know that they rely on suction power to be able to do a great deal of cleaning.
For the device to be able to do a thorough clean, it has to come equipped with a high power suction that is capable of cleaning out debris from the water surface.
It also has to well equipped to do some floor cleaning and sidewall vacuuming, so you want to keep in mind these features when looking for a quality pool vacuum to buy.
Hose or Cord Length
This is another feature you want to look out for when shopping for a pool vacuum. The length of the cord or hose will determine if the device will be able to reach the depth of the pool or not.
You want to take into consideration your pool size when looking for a suitable option to go with.
Shorter cords may be best suited for cleaning the surface of the pool, but for the walls and floors, you want a device that provides you with enough wire length to move around freely without looking for nearby power sources to connect to.
Ease of Maintenance
Vacuum cleaners feature a handful of gears that will need to be checked and replaced regularly if the device is to keep functioning correctly.
The filter, for example, will need to be changed, so you need to check for one that is easy to assemble and dismantle. Plus, you also want to check that replacement filters can easily be purchased when required.
They may also need to be a replacement of rotating parts such as screws and ball bearings, and if it does require expert attention, it does need to be easy to find a technician who knows the device.
Durability
Is the product durable? Pool vacuums cost quite a lot, and it will be such as waste for you to end up with a product that you don't make use of.
It can also be tiring dealing with returning a product after it has been delivered, so to avoid any such issues, you want to cover all the necessary loopholes.
First, you want to check that the product material is strong enough to last a long-time. While many of the products available are designed to be lightweight, you also want to check that it does hold up when in use.
The link below has examples of some of the best materials used in making vacuum cleaners, so you may want to check that out.
https://en.wikipedia.org/wiki/Materials_for_use_in_vacuum
Ease of Use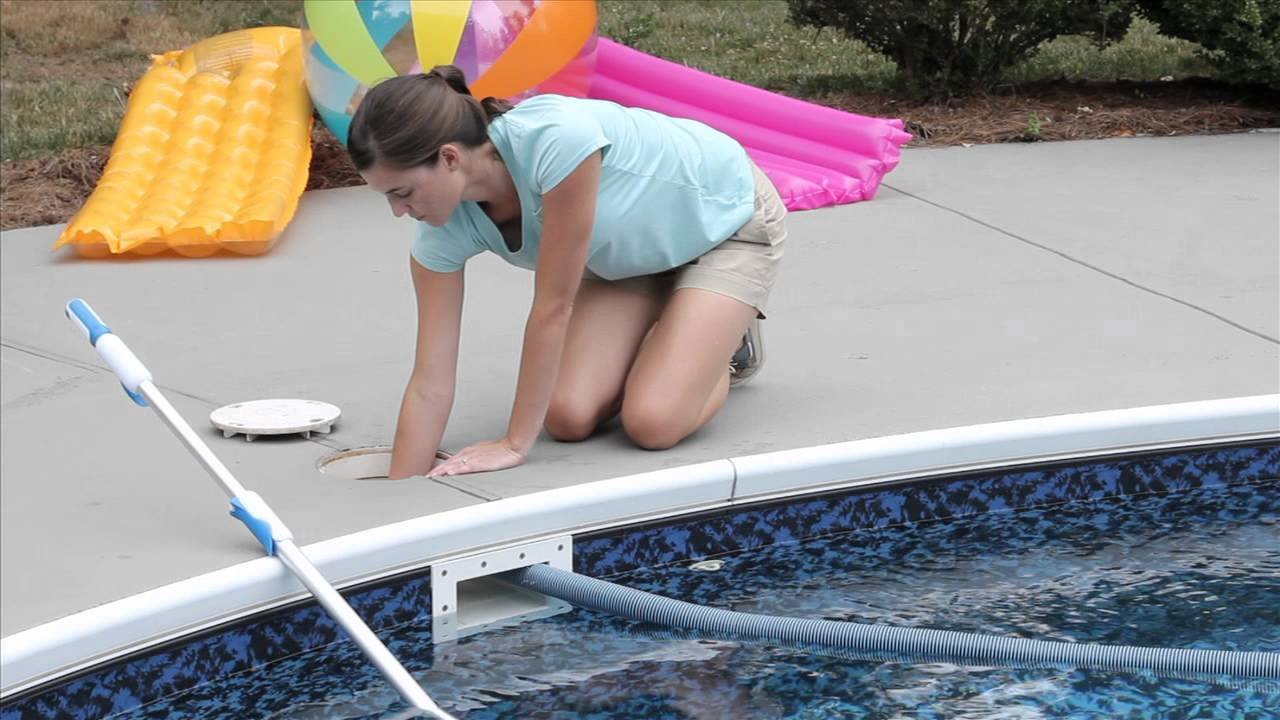 It makes no sense to buy a device that you cannot operate, and if you must purchase a pool cleaner, then it better be one that doesn't require any special skills to work.
Most devices come with buttons that make it possible for even a kid to make use of it, but just in case, you want to check that it is mentioned in the review.
Some others need a pump for them to be able to function, and while others are simpler to use, some others may ask more of you when it comes to its operation.
Size
You also want to consider the size of the device you want to go for. And the right size for you will depend mainly on the size of the pool you are dealing with.
A small size vacuum can do well in a mid-size family pool, while a larger one will be best suited for the outdoor recreational or Olympic sized pools.
When choosing the size, you also want to keep in mind storage, as you will need to pack the device and keep them hidden away from the sun and rain.
You can check this website to learn how to pack your pool cleaners at the end of the season.
Price
Another thing you want to look at is the price tag of the device. Pool vacuum cleaners are available in a variety of price options.
Some brands sell for less than $100, while some others could reach up to $500 or more depending on the design and type.
The robotic ones, for example, are capable of working on their own without human interference. And you can expect to spend more to purchase them than the common one.
If you don't want to end up spending more than you bargained for, then you want to have a working budget as soon as you decide to get one.
Money is a determining factor when in the market for household equipment, and a pool vacuum cleaner is not an exception.
Final Note
Do you really need a vacuum for your pool? You need one, as it helps when you need the floors, walls, and surface of your pool to be kept free from dirt and bacteria.
The device you will end up will depend on a number of reasons which I have highlighted above, and you want to do well to follow up on your reviews.
Do your research on the manufacturer and find out what others are saying about the product—both the good and the bad.
If you do find a device you like, you want to take proper care to carry out routine maintenance to ensure that the device remains in good condition always.