Building a home is one of the hardest tasks you will undertake in your adult life. Rebuilding is slightly less challenging but can still prove to be fairly taxing. This article is for all the current homeowners who aim to renovate their existing houses in the most efficient way possible.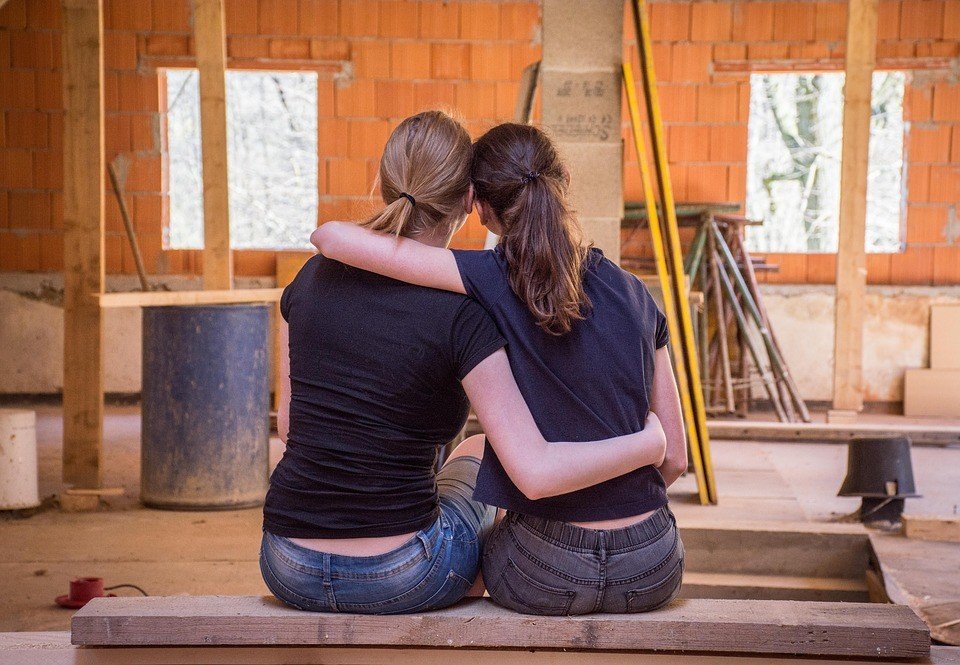 Not only does renovating help make the place considerably more comfortable, but it also helps increase the property's value exponentially.
Nobody actively wants to invest in a fixer-upper, therefore, buying a turn-key house is on most people's agenda.
By the end of this article, you should have a general idea of how to go about things and what you can do to effectively renovate your home.
The process ahead will be stressful, financially taxing, and generally bothersome because you might need to leave your house for a bit. However, rest assured that a renovation idea is one of the best things you can do for your house and family.
Here are five ways to help renovate your house without losing control of things.
Invest in Self-Storage
One of the best things to make the process easier for yourself and the people working in your house is to clear the way.
It would be extremely difficult and annoying for the workers to have to pass through your crowded living room while carrying their supplies.
There is the added stress of ensuring that they don't knock anything down, in which case self-storage facilities might be the best thing for you.
These climate control facilities help not just during renovation but any time you need things stored away. If you live in Kelowna, these self storage Kelowna facilities might just be what you need.
From furniture to documents and even belongings as large as machinery, these storage solutions can be used for anything big or small.
---
Read Also:
---
Prevent Dust
Dust kills your electronics if you aren't careful. With dust and debris floating in the air, you may want to get your electronics and appliances out of the way to make sure they don't get damaged.
There is bound to be a plume of dust in the general vicinity where work is being done. There are two options you should realistically consider:
Cover your belongings with sheets of plastic or fabric. Your run-of-the-mill bedsheet should do the trick just fine. All you need to do is give it a good rinse when you are done using it.
The other thing you can do is clear the place entirely. This is complicated when you have wall-mounted TVs or larger appliances that can't move easily. However, the standard practice should be to clear the place out as best as possible and let them get on with their work.
Scout The Internet for The Best Contractors
Rather than going for the first option you see, consider taking a couple of weeks and doing your research. A quick google search might be able to give you everything you need if you invest the time.
Finding the right team of people who understand your needs is one of the most important things about a renovation.
The cost will vary by a small margin between each contractor; however, it would be best to find a team that you can relate to.
Moreover, these people will be going through your house day in and day out. Make sure you find a team of people you can trust and rely on.
There are far too many cases of criminal activity from site workers. Talk to the lead contractor, put your apprehensions forward, and seal the deal once you are comfortable.
Communicate Clearly and Keep Your Expectations Real
Communication lapses are common in big projects. When working on something as permanent as additions and renovations to your house, you must ensure that the team understands what you are saying and can maintain transparent and open communication.
It would be a shame if you invested so much money and didn't get what you wanted.
Like our previous point, once you are comfortable with the team, make sure you are comfortable enough to get your thoughts across.
The contractor and team need to know exactly what you want and how you want it. If there are any delays or lapses, they should be discussed immediately.
Moreover, keep your expectations realistic during this time. If you have a tighter budget, don't expect the team to work miracles. Most people want the work done as soon as possible, but rushing the job can mean a job done badly!
Use The Best Materials
If you opt for lower-quality materials, it may help your budget needs, but you will have issues later. The work done with poor quality material shows that you might need to fix things later.
Moreover, the better the material you use, the more likely it is that the value of the house goes up. If long-term resale is on your mind, consider investing now to reap the rewards later.
What may seem like a stretch for you now will pay you back several times over if the house sells. Therefore, it would be best to get it done right the first time and move on with the process.
The renovation team wants to know that you have a realistic budget in mind. The tighter the budget, the more difficult it is to work, and the quality doesn't show.
Conclusion
Many people are currently renovating houses that they have no intention of staying in. Redoing the place is one of the best ways to secure a quick (yet sizeable) chunk of cash.
House flipping is a common business activity in the US and is catching on quickly.
The tips mentioned above are generally targeted toward homeowners who plan on living on the property.
However, there's nothing stopping you from changing your mind further down the line.
From self-storage to choosing the best supplies for the job, these tips can help sort your home out and give you the renovation you always wanted. Pick and choose the ones that suit you best.