Summertime is just around the corner can you feel the heat? Every summer, many people embark on a great vacation to visit pristine beaches to cool their bodies and enjoy the heat. But that can be tiring, so why don't you consider swimming in your backyard pool instead?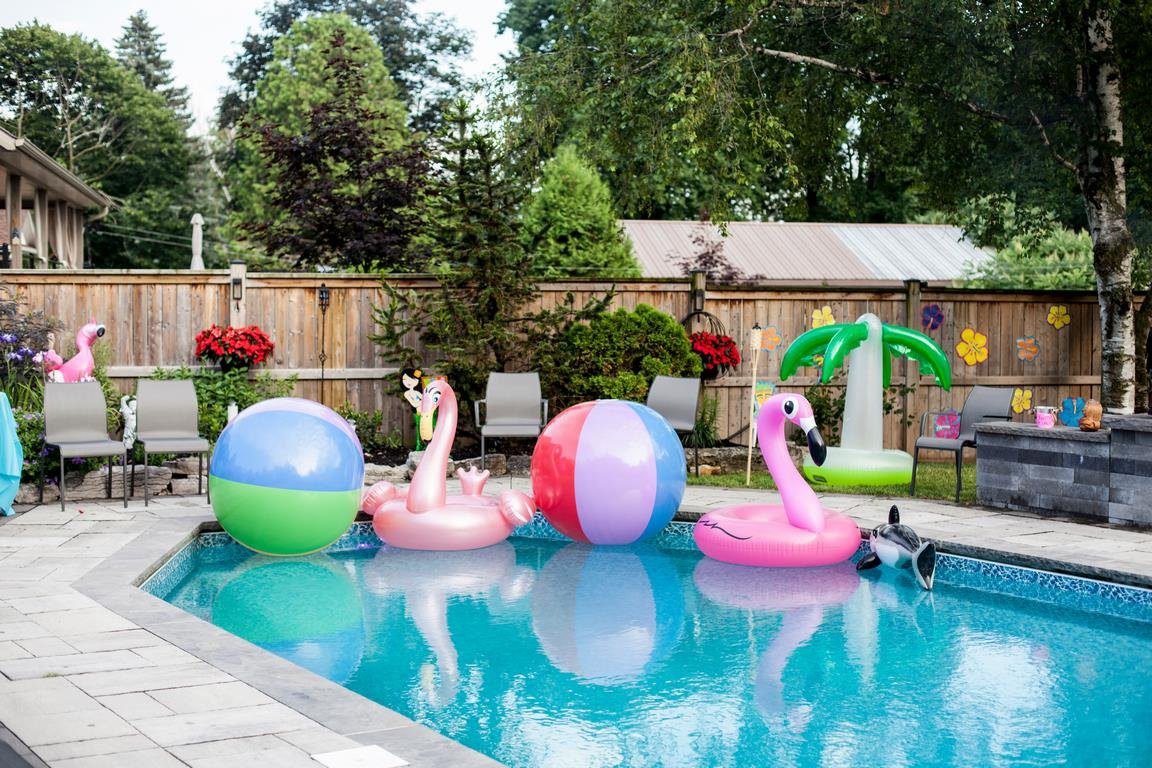 A backyard swimming pool is one of the best places to unwind on a hot summer day. Your backyard is also a great location for outdoor parties with family and friends. With a touch of creativity, you'll be able to turn your simple pool into the most luxurious area of your home.
If you're looking for ways to boost your backyard pool's aesthetic value, you're probably wondering how to do it best. However, the process can be overwhelming, considering the many options you can choose from. Fortunately, you're in the right place.
In this article, you'll get to know some ways that may help you change your backyard pool and enhance its overall appearance to make it stand out. Continue reading below to find out.
1. Resurface Your Backyard Pool
Pool resurfacing is done by adding a cement-like finish to your pool's surface to restore its beauty and make it look healthy.
This process also adds significant value to your backyard pool because it entails the replacement of worn-out surfaces. So, how would you know if your pool needs resurfacing? Here are the signs that may call for pool resurfacing services:
Peeling Plaster: Also known as spalling, this occurs on the steps and the floor of the pool. Excessive calcium and low pH levels may cause this problem.
Hard Stains: Stains that don't easily come off are a sign that your pool has to be resurfaced. In addition, stains may hide underlying problems, such as algae bloom and cracks.
Rough Texture: If the surface of your pool feels rough, it means that it has already started to wear off. This is most likely due to an imbalance in the pH levels of your pool's water. Also, it's best to address this issue as soon as possible to make your pool safer.
Chalky Residue: If your pool produces a chalky substance, it means that its surface is breaking down. This can often be found on the edges of your pool and may pose a risk. So, try to address this issue immediately.
If your pool has one of these signs, you may consult pool resurfacing Charleston SC or other companies offering similar services in your area. Keep in mind that these issues have to be addressed immediately so as not to cause problems in the future.
---
Read Also:
---
2. Add Floating Decorations
As you probably know, a swimming pool is the center of attraction in your outdoor space or garden. To enhance its aesthetic value, you might want to consider investing in some floating décor. This includes floating flowers, lanterns, candles, or other decorative pieces that can float.
These floating decorations may help give your backyard a more relaxing ambiance, just like a spa. Also, adding them to your pool will not only transform its appearance but also make it a great place to lighten your burden and ease your stress. With this creative tip, you'll be able to add a style to your pool in a creative yet cost-efficient way.
3. Install Mosaic Tiles
Installing mosaic tiles is a chic and sophisticated way to give your pool a classy and creative look. They're not only clean and fabulous but also produce the most stunning effect on your pool.
You may choose from porcelain, nautical mosaic, glow-in-the-dark, glass, and more. But no matter what it is, adding any of these mosaic tiles is one of the best ways to make your pool look more interesting, especially this coming summer season.
4. Install Outdoor Umbrellas Around Your Pool
Outdoor umbrellas are not just visually pleasing. They also make your pool more comfortable by providing shade that may protect you from the sun.
In addition, they can help make your pool look nice and clean while giving your pool area a style at a low cost. On top of that, outdoor umbrellas are easy to construct and can be set up anywhere a shade is needed the most.
For example, you may install them in areas with no trees that can provide natural shade. And if you want to take it to the next level, you may consider adding pool shade sails instead.
Final Words
A swimming pool is the focal point of a backyard or garden. So, it's only important to make it look visually pleasing and comfortable.
To enhance your backyard pool's aesthetic value, the first thing to do is check the surface of your pool and see if it needs resurfacing. Then, you may add and install the decorations you want to improve the overall appearance of your pool.