Your home is one of your most important investments, that's what you need to make it look good, inside and out. Aside from making it livable, you should make efforts in enhancing its value.
One way of increasing the value of your home is by growing beautiful trees. These trees not only increase the value of your property but also provide a healthy environment for your family.
Ask any real estate agent, and they'll tell you the importance of curb appeal if you want to sell a home quickly and for a very good price. This is the reason why you can never overstate the importance of professional tree services.
This article is going to talk about how professional tree services can increase the value of your property. Read on!
1. Improve Curb Appeal
When homeowners look to sell their homes, one of the most important aspects they tend to forget is the curb appeal of their properties.
Curb appeal gives a good first impression of a home's appearance once it's listed. The big reason why most homeowners forget about improving curb appeal is that they consider landscaping as an additional costly expense.
If a tree is getting to the size or age where it could pose a danger to your home, it could hurt your home's value. Worse, potential homebuyers may only see it as an added expense. Remember that trees in your property can make or break their value.
Landscaping that's been done by leading tree service companies can significantly increase the value of your home. Having a clean and well-maintained yard can also improve the visual appeal of a property.
2. Property Protection
Dead, damaged, and overgrown trees can give an impression to potential homebuyers that your property has been neglected. Professional tree services that focus on caring for and maintaining the trees in your yard can drastically improve the curb appeal of your home.
Aside from increasing your home's value, professional tree services also provide property protection. Dead and damaged trees can pose as dangers to your home. Overgrown trees can also compromise the structural foundation of your house and possibly damage your plumbing system.
You don't want potential homebuyers to see neglected trees in your yard. Because if they do, they'll soon think that your property's structural integrity is already compromised, which can negatively affect its value.
---
Read Also:
---
3. Planting Trees Can Add Value to Your Home
If you're looking to sell your home a few years from now, you should really consider hiring a professional to plant a few trees in your yard. As a tree continues to grow and mature, its value also increases. Planting a tree and letting it grow and mature for five years can significantly increase the value of your property.
But, if you're planning to sell your home soon, you may not have enough time to plant and grow new trees. However, you can still significantly increase the selling power of your property by hiring a professional tree service company to trim and maintain the ones you already have in your yard.
4. Trees Can Help Save Energy
Potential buyers prefer a home that's energy-efficient and they're willing to pay more for it. As the price of energy continues to increase, home buyers these days are now looking for properties that are easier and less expensive to live in.
One way of making a home more energy-efficient is to plant trees. Trees contribute to making a more sustainable living environment for everyone. Having a property with healthy trees and vegetation is beneficial for the environment.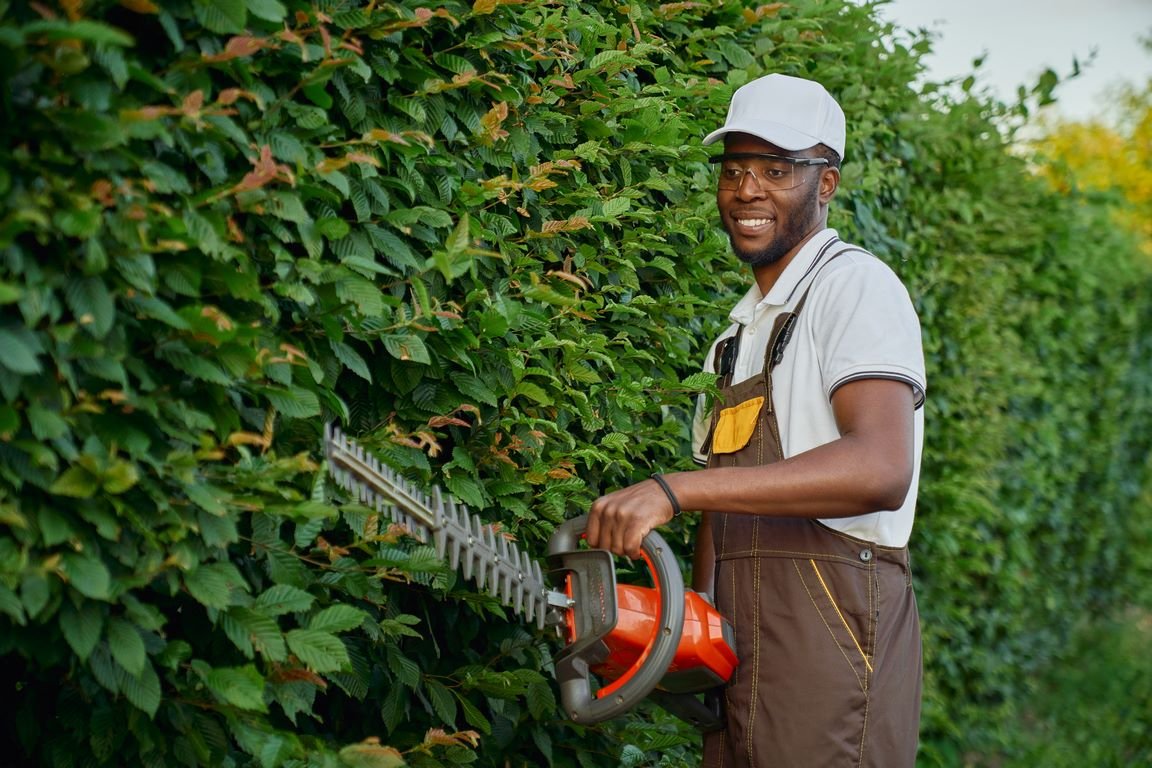 For instance, during summer, the shade provided by trees can help in reducing your energy use. The same can also be said during winter when deciduous trees shed their leaves and make way for the sun's heat and light to enter through and warm your home.
Careful positioning of the trees can help reduce your yearly energy consumption. The healthier and beautiful the trees you have in your yard, the more benefits you can enjoy from them.
Summing it All Up
Hiring a professional tree service provider is a great idea if you're looking to increase the selling power of your home.
By hiring a professional to care for and maintain the trees in your yard, you can be guaranteed that they're well taken care of and trimmed accordingly to create a beautiful landscape, which is essential in improving the curb appeal of your property.
Aside from maintaining the health of your trees, they can also keep an eye on the condition of your yard and improve its look.