Have you ever wondered how the complex network of pipes within a building operates?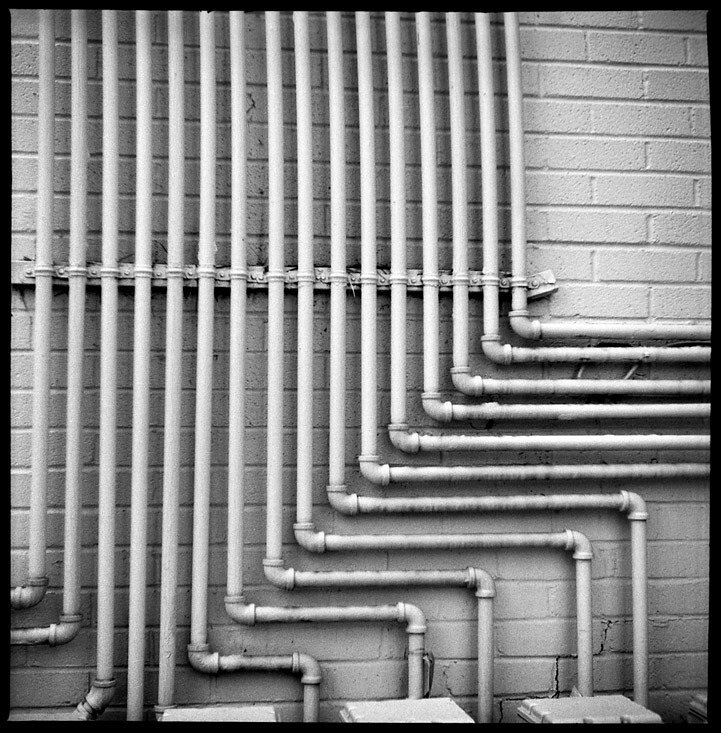 When broken down into component parts, there are three distinct types of pipe systems that make up these larger networks understanding what each is used for can help residential, industrial, and commercial buildings operate more efficiently.
In this article, we'll dig deeper into these three major piping systems and offer an overview of their applications in today's complex infrastructure network. Need help with plumbing? If you live in the Chicago, IL area, consider hiring a local professional to help you out.
How Piping is Essential to Homes
Piping is essential to homes, as it provides a means of transporting fresh water used for drinking, cooking, and bathing. Piping also helps facilitate wastewater removal from toilets and other fixtures, helping to keep your home clean and healthy.
In addition to supplying clean water and removing wastewater, piping is responsible for heating and cooling air inside the house. In many cases, this involves dedicated ducts for air distribution or using pipes to transport heated or cooled fluids throughout the home.
---
Read Also:
---
How Often You Should Have Your Pipes Maintained and Inspected
To ensure your pipes are functioning properly and to prevent future problems, it's important to maintain and inspect them on a regular basis. For residential buildings, experts recommend having your pipes inspected every three to five years.
It's also important to keep an eye on your plumbing system for signs of leakage or other issues. Regular maintenance checks will help you identify any potential problems before they become more serious.
For large commercial or industrial buildings, the frequency of inspection and maintenance should be increased as these systems are under much greater strain. Depending on the complexity and size of the piping system, inspections may need to be done more frequently – as often as once a month in some cases.
It's essential that regular checks are carried out, as any issue with your water or waste system can potentially have an impact on the health of those using it. By ensuring that your pipes are regularly inspected and maintained, you can help keep your home or business safe from any potential contamination.
1. Water Piping System
The water piping system is the most commonly used type of pipe network in buildings. It supplies fresh, clean water to all areas of a building, from bathrooms and kitchens to laundry rooms and gardens.
This system also includes drainage pipes that direct wastewater away from the structure and out into the sewers or septic tanks.
Water piping systems are made up of two main types of pipes: supply pipes, which bring potable water into a home or commercial building; and drain lines, which carry wastewater out. In addition, there may be secondary lines for irrigation purposes or additional storage needs.
2. Sanitary Piping System
The sanitary piping system is a specialized type of pipe network used to transport liquid and solid waste from toilets, sinks, showers, and other fixtures.
This system includes flushing tanks, urinals, traps, and vents that help keep the building free from sewer gas. Sanitary piping systems are also responsible for directing rain and stormwater away from the structure's foundation to prevent flooding or water damage.
Unlike water piping systems, which use plastic or metal pipes for supply and drainage lines, sanitary piping networks are made up of PVC pipes specifically designed for wastewater removal. In addition, they often include additional components such as grates or grease traps to prevent debris buildup in the system.
3. Heating/Cooling Piping System
The heating/cooling piping system is a type of pipe network designed to transport hot or cold air throughout a building or structure. This system relies on a series of ducts, vents, and controls that regulate the ambient temperature within the space.
This type of pipe network can be made up of metal, plastic, or fiberglass pipes depending on its intended use. The most common types are those used for air conditioning systems, which carry refrigerant between an indoor unit and an outdoor compressor to regulate temperatures in a given area. Other systems may involve heated water passing through radiators to create warmth and comfort in colder climates.
Conclusion
No matter what type of pipe network is being used, understanding the three major piping systems water, sanitary, and heating/cooling – is an essential part of building maintenance.
Knowing what each system does and how it works can help ensure that a structure's plumbing, drainage, and air conditioning systems are functioning optimally for years to come.
By understanding the basics of these three major piping systems, you can take steps to make sure your building remains in good condition and runs as efficiently as possible.
From regular inspections to preventive maintenance, taking care of your pipes is key to avoiding costly repairs over time. With the right knowledge and tools, you can be sure your home or business will remain safe and comfortable for years to come.