A nice railing for any deck, porch, or stairs may make it more welcoming and stylish. Aside from that, it's also an excellent way to keep everyone safe and completely transform the appearance of your stairwell or balcony.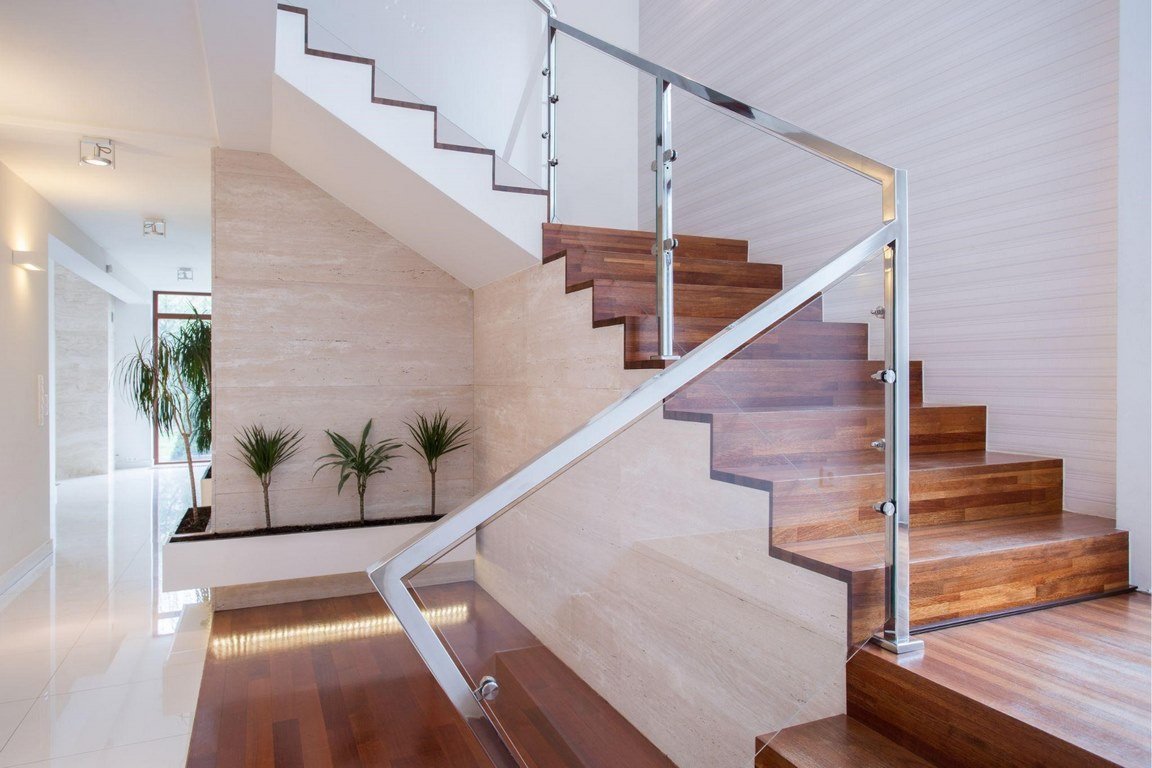 Choosing the right railing for your home is just as important as selecting the ideal material, style, or pattern. To help you find the best house railing designs, we've compiled a list of different types.
And here are some of the most common ones:
Steel Railings
Stainless steel railings provide a beautiful, modern touch in both business and residential settings. With these handrails, you can utilize glass or wood railing to create a more contemporary appearance.
As a contemporary-looking staircase, it's best suited for more practical uses, but its classic look and modern appearance make it suitable for residential and commercial settings.
As one of the most durable and long-lasting materials for railings, steel railings are a wise investment. Best of all, they are effortless to maintain. You can clean stainless steel only with a sponge.
---
Read Also:
---
Glass Railings
As far as views go, no other kind of railing can compare to those offered by glass railings. In addition to being aesthetically pleasing, they enable you to enjoy the view from the luxury of your own private balcony.
Glass railings may not seem safe at first glance, but that isn't always the case. With tempered glass, you can be certain that you and your loved ones will be safe.
Glass railings are common in contemporary commercial and residential structures. You can frame glass panels in stainless steel, wood, or aluminum, or they can be left unframed, depending on the design that you want to achieve.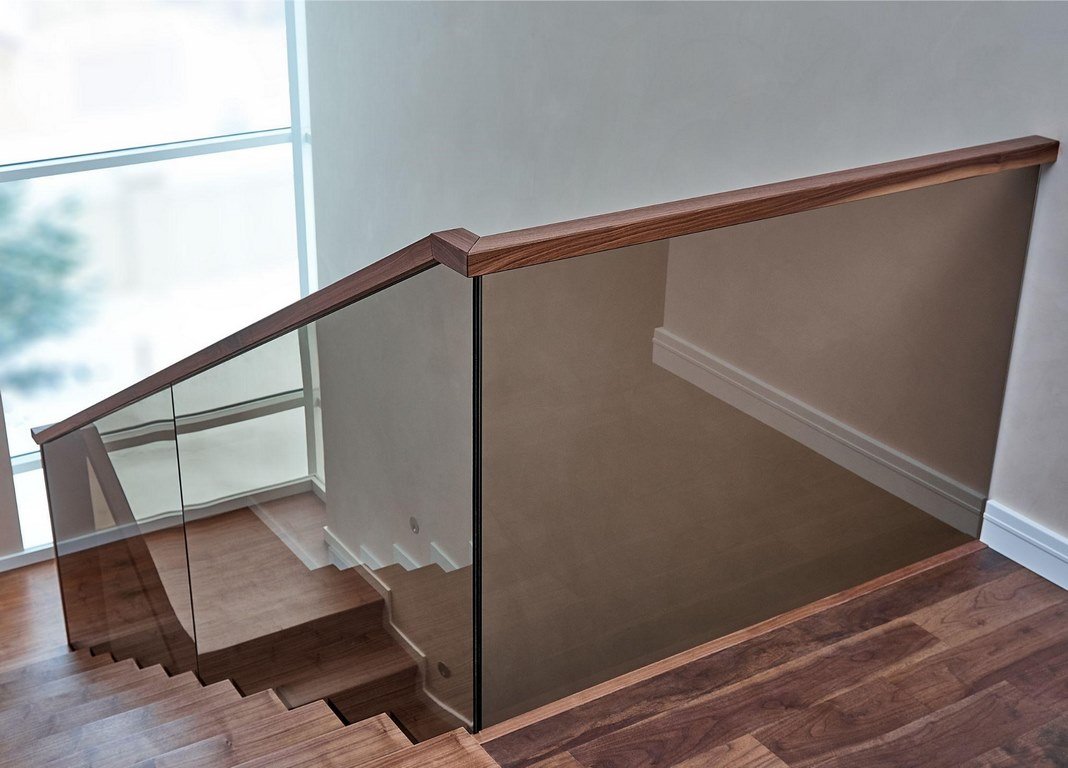 Transparent railings increase the amount of light that enters a room, making it seem bigger and brighter. Also, maintaining and keeping glass railings clean is simply a piece of cake!
Wooden Railings
Wood is probably the most common material for a balcony railing. To match your unique requirements, you may choose from a vast range of designs, types, and finishes that wood offers.
While wood is often associated with classic architecture, it may also enhance the appearance of more contemporary homes. It is also a more affordable option than aluminum and steel railing solutions.  While the process of cutting and polishing it using diamond grinding wheels is more time-consuming, it is ultimately worthwhile.
Wooden railings are appropriate for decks, garage stairs, and even grand staircases in historic homes. You may combine them with modern railing materials such as metal or glass to produce an eye-catching appearance.
Due to its low acquisition and installation costs, wood is a popular choice for do-it-yourself renovation projects. One of the key advantages is the natural beauty it imparts to its surroundings.
Additionally, you may stain or paint wood to whatever color you like. In terms of maintenance, wooden railings are inherently stain and scratch-resistant.
Wrought Iron Railings
Wrought iron stair railings are a fantastic option for any house since they have a timeless appeal. If you take good care of these railings, they should serve you well for many years to come.
Iron, like other metals, can rust over time unless it is properly maintained. While the cost of wrought iron railings might be prohibitive, their subtle beauty and elegance make them a wonderful choice.
Stair railings made of wrought iron are widespread in both private residences and business buildings. You can utilize them both inside and outdoors as part of a larger landscaping project.
Aluminum Railings
Aluminum railings are an excellent choice for projects of any size as they can be easily customized to provide beauty and elegance while requiring little maintenance. Because of its longevity, it's a perfect option for both stairways and balconies.
Unlike steel, aluminum may create safer environments since it is very durable and long-lasting. Because of its lighter weight, it is also easier to work with when cutting and shaping. Consequently, you can choose from a wider selection of designs, hues, and patterns.
Aluminum railings are ideal for outdoor use due to their low weight, strength, and ease of installation. They are inherently rust- and corrosion-resistant, making them suitable for use in even the harshest weather circumstances.
Which Style of Interior Railings is Your Favorite?
When you install railings to your stairwell, you enhance safety and security. Also, these stair components have a considerable impact on the staircase's aesthetic appearance. So, you get the best of both worlds!
As you now know from this article, staircase railings are available in various styles, from classical to contemporary, from wooden to steel. The more informed choice you make, the better you will design your house with the railings that best fit your requirements and tastes!