Taking care of your home is a big responsibility and, unfortunately, it doesn't get any easier.
Repairing and maintaining it is a big chore, especially when things don't go as planned.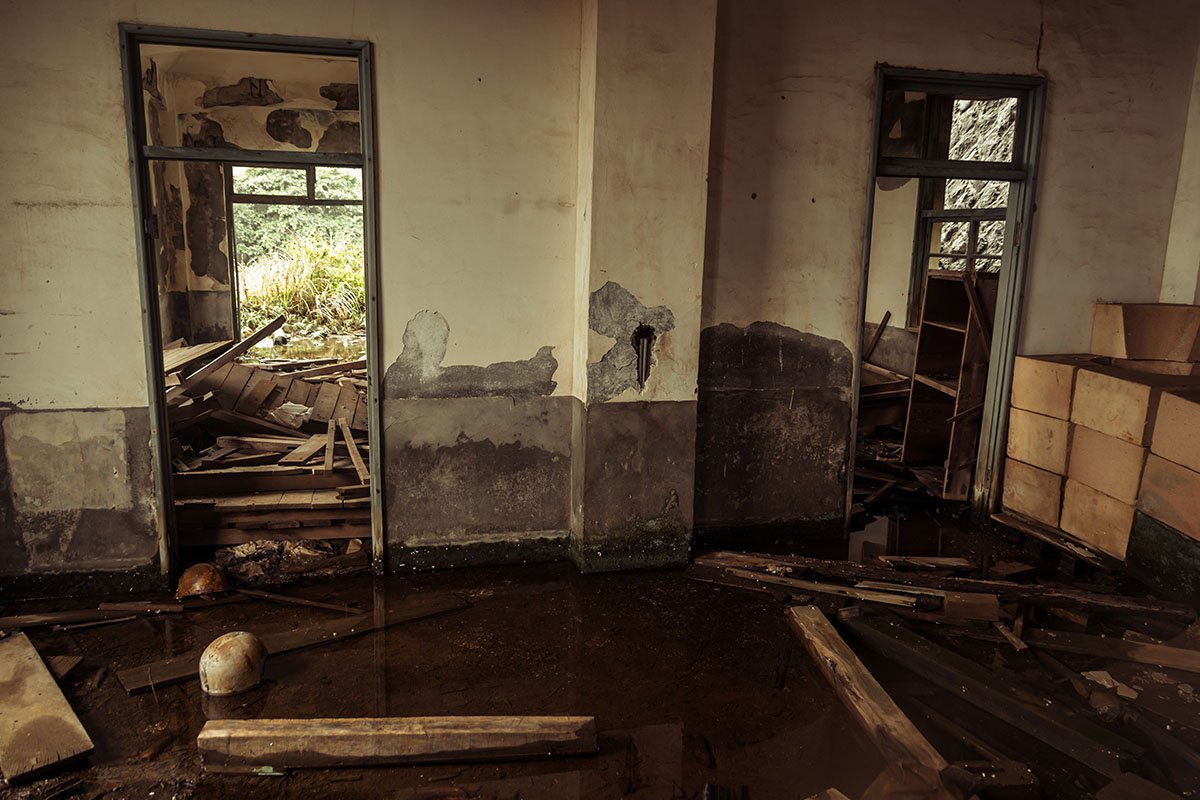 But what happens when we are dealing with water damage? Do we face the danger head-on or do we call a water damage restoration company?
All About Water Damage
When we consider water damage, we most likely think about a broken pipe or a flood. However, there are different types of water damage out there, and each one has another cause.
Nature
Let's be honest, no one can control nature. Whenever a flood or a hurricane strikes, all we can do is pray that the house will resist.
The damage caused by elements of nature can differ in intensity. It can range anywhere from water infiltration to a flooded room. If the wall structure is poor, even a small rain can cause water damage to your house.
---
Read Also:
---
Broken Pipes
We all had a broken pipe at least once in our life. It's not pleasant, and it can be annoying and stressful. Without proper maintenance, the plumbing system will not last long.
Furthermore, a broken pipe can, and most likely will lead to other problems that will require water damage repair.
Faulty Appliances
A malfunctioning washing machine or dishwasher can lead to some nasty surprises. Yet, those are not the only appliances that can cause water leaks.
Heaters, air dehumidifiers, and refrigerators are all risk factors when it comes to water damage. The problem can get even worse when the leak goes unnoticed. Who wants a puddle in the middle of the bathroom?
What to do about water damage?
Rushing to give your local restoration company a call will not always be the best idea. You really need to find the best services like Nashville water damage restoration which are quite helpful in dealing with all the water restoration and pump out all the excess water. There are different types of procedures you should follow in the aftermath of a flood or water leak. Make sure to do so before doing anything that could result in more harm.
Turn Off the Electricity
The most important thing to remember is that you should never mix electricity and water. Be sure to first turn off electricity from the main panel.
Absolutely never touch the water or try to clean it up before turning it off. You never know if there are any loose wires or faulty appliances that can electrocute you.
Furthermore, you should never reconnect the electrical panel before getting your house checked. Leaks and infiltrated water can still be a problem even if everything seems in order.
Don't take any risks and always call an electrician before fixing something by yourself.
Turn Off the Water Supply
If the flood or damage was caused by a broken pipe, you should turn off the main water supply. That way, you can prevent more water from leaking into your house, and you might actually save some furniture.
Remove the Water
Some serious floods can leave your floor mostly underwater. As a result, you will need to remove the excess water before it can damage your furniture.
The easiest way to do that is by having a water pump nearby. If that's not an option, you can use a shovel to get the water out of the house. That will take considerably longer than a pump.
Dry the Area
Once the main bulk of the water has been removed, the area needs to be completely dried. Air movers are a great way to remove water off floors and out of the carpets.
Not only that, but you will also need a dehumidifier to suck up all the excess moisture, preventing mould. If the area is too damp or flooded, you can always contact a water restoration company like waterdamagerestorationkings.com.
Water Damage Prevention Tips
There are times when water damage is inevitable, such as floods or rains. However, there are still some things you can do to prevent further damage. Here are a few points on how to protect your home from water damage.
Get your house checked by a plumber or water restoration specialist
Get a water pump that can quickly remove any excess water in the house
Avoid placing electronics near areas that can easily be infiltrated by water, such as doors or windows
Close the water pipe valve when you leave the house
Conclusion
Overall, we need to act quickly when disaster strikes. We need to be on the lookout for signs of water damage in our home before things get worse. And if you feel overwhelmed, always call a water damage restoration company. Ignoring it will lead to wood damage from water or broken furniture. Your home's job is to protect you, so return the favour when it needs it the most.